To celebrate our 10th anniversary this year, we're excited to be offering five Sport Sponsorships to talented young Gold Coast athletes to help them achieve their sporting goals.
Since our establishment in 2012, AlphaFit has grown to become the leading manufacturer of Australian made gym equipment and has remained a proud family-owned local Gold Coast business.
AlphaFit's Sport Sponsorships reflect our company's longstanding commitment to our fitness community and to making a difference. Our family values have always compelled us to connect with people in our community and provide them access to premium gym equipment.
The sponsorship offers financial benefits to both the individual and their attending school by providing each recipient $1000 each year for up to three years, as well as a 20% discount off all AlphaFit branded equipment. In addition, schools that nominate a current attending student will receive a 20% discount off all AlphaFit branded gear.
Jamie Montesalvo, Co-founder and CEO of, AlphaFit said, "We're excited to celebrate ten years of manufacturing gym equipment on the Gold Coast. Over the past decade, we've built a reputation for delivering a range of 100% Australian made products that really meet the needs of our community.
We're proud to be a part of a program that will help ease the financial burden for young athletes and families and their school community. The sponsorships are helping to put these kids in the best possible position for their future in sports."
High-quality school gyms continue to be attractive for student-athletes, parents, and coaches. In the past four years, AlphaFit has supplied equipment to more than 100 schools and shipped more than 10,000 pieces of gear to Australian school gyms.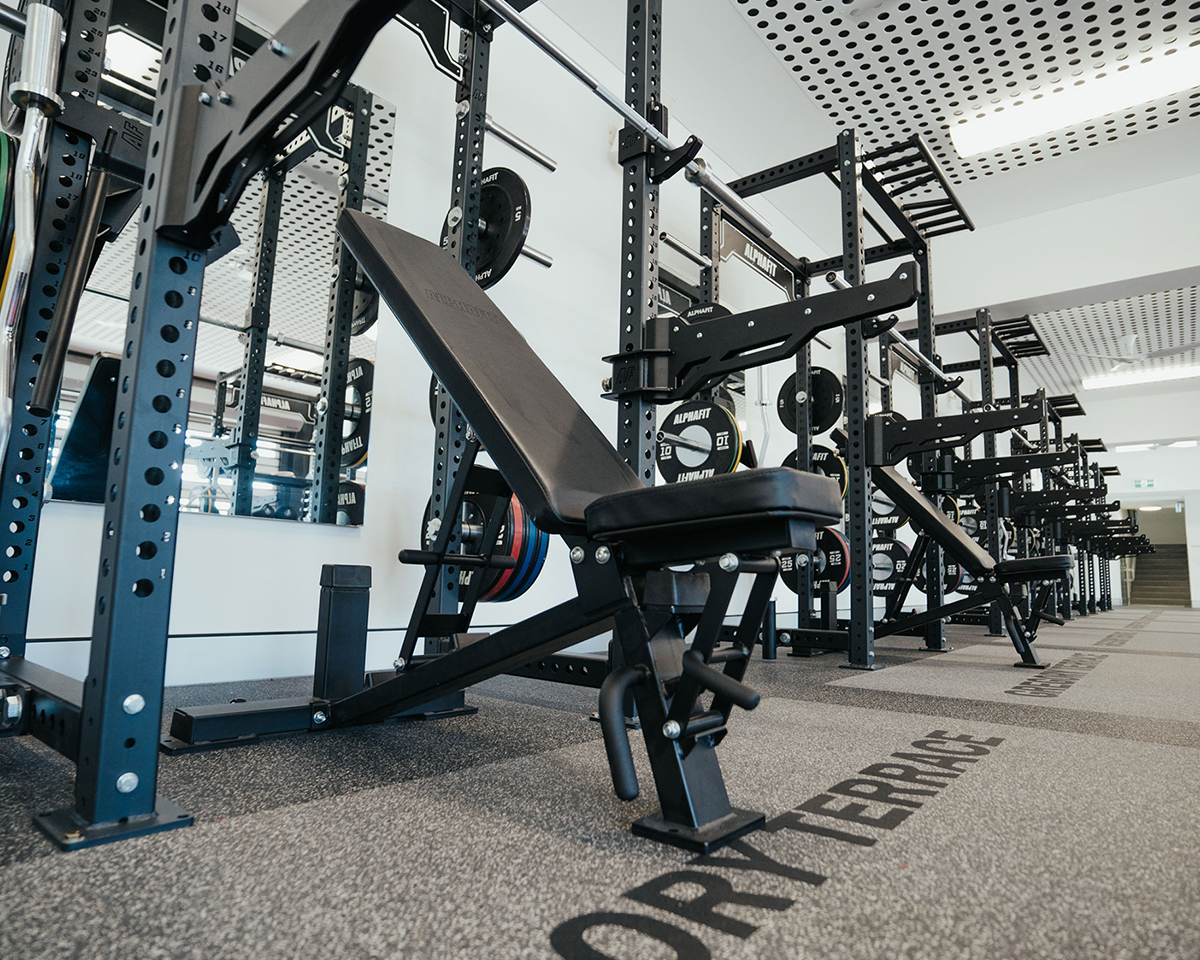 AlphaFit's reputation for manufacturing built to last fitness equipment has led Australian schools to seek out AlphaFit to provide first-class sporting facilities.
"We work with top high-performance coaches and Heads of Sport to design and implement first-class facilities that meet the expectation and needs of students, teachers, coaches and parents," says Jamie. "We take great pride in knowing that the products we create are making a positive impact on the development of these students".
The anniversary of AlphaFit's 10th year is the perfect time to contribute back to the local community that has thrown its support behind AlphaFit from the beginning.
"We are so grateful to the fitness community, our customers and team members who have been part of making our first decade an incredible success," said Jamie. "We could not be prouder of this program and the real difference it will make to students."
The sponsorship is open to all able-bodied and multi-class athletes, between the ages of 10-16, attending a Gold Coast School and involved in representative competition. Applications are now open for the Sport Sponsorship Initiative and will close on the 28th of February 2022. Successful applicants will be notified by April 2022.