AlphaFit sat down with James Newbury to chat over his experience at the recent Australian CrossFit Championship, the first Australian Sanctional of 2020. The 4-day competition, held at Kurrawa Beach and the Gold Coast Convention and Exhibition Centre in Broadbeach, saw Newbury approach the events with a calm determination to dig deep and get results.
Although he didn't walk away with a ticket to Madison as planned, his return to elite CrossFit competition has him hungry for the next opportunity to secure a chance at The Games and very optimistic about the rest of the upcoming year.
---
Beach flags is an iconic Australian competitive event run through local Australian Surf Lifesaving Clubs. James, you managed to make it to the top 6 being eliminated. What did you think of the debut 'flags' event?
James: I absolutely loved this event. I was happy to make to the top 6, it was pretty cut throat but very fun at the same time. The hip flexors were pretty tight the next morning haha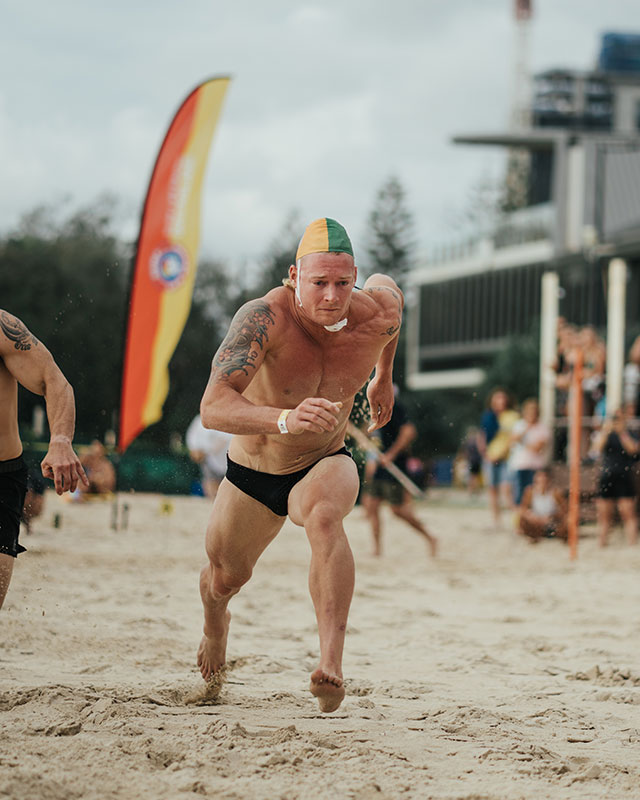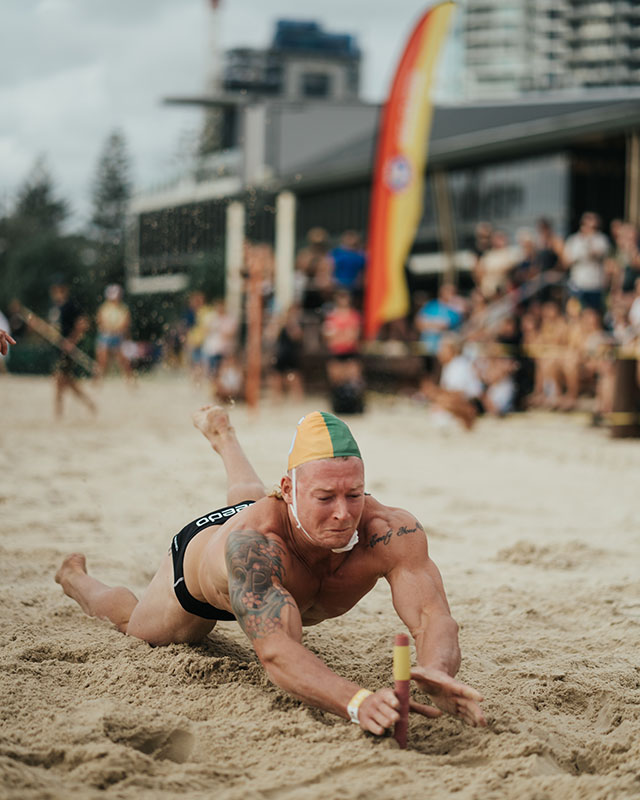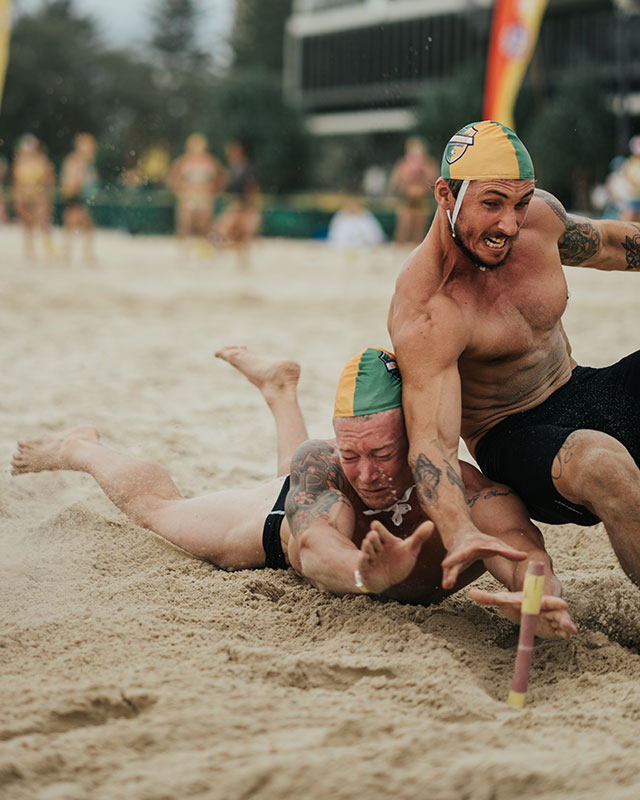 The conditions of the swim event were a surprise to everyone and was met with a mixed response. How did you find tackling the strong current and big waves?
James: The swim actually pretty rough. I haven't been out in water like that for a while but it was still tons of fun - lots of white wash and a few people freaking out but everyone was pretty safe out there. It was surprisingly tough coming in compared to heading out. There were lots of good swimmers in the field this year.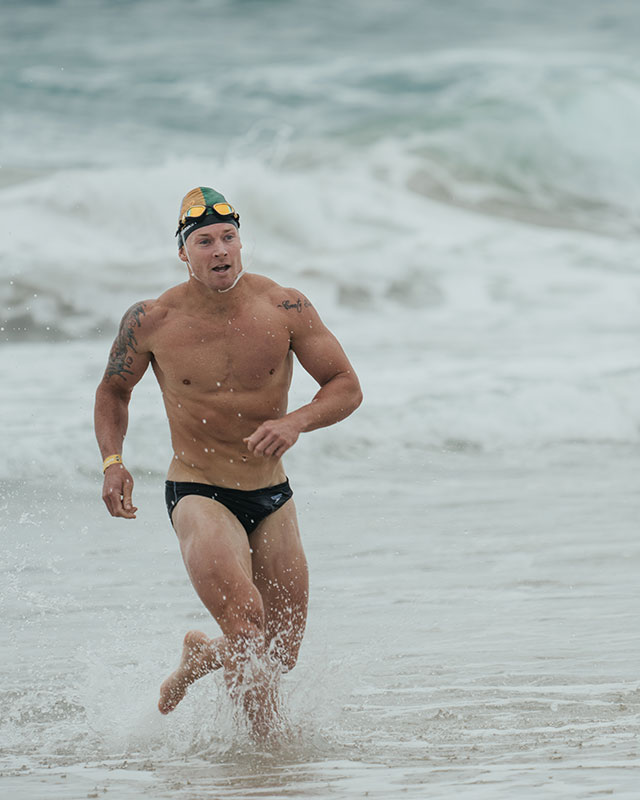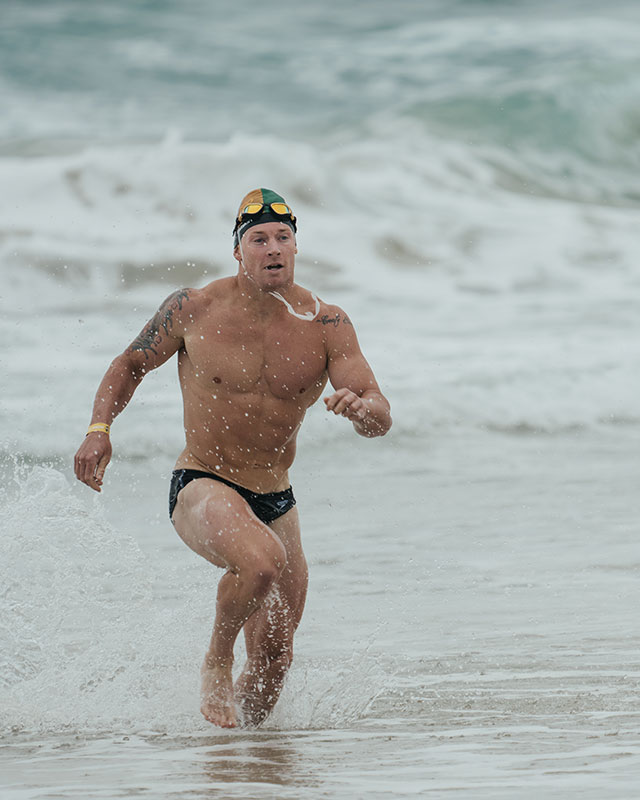 The 2020 ACC debuted the new AlphaFit Competition Rig – Impressions? Comments? Feedback?
James: The AlphaFit Comp Rig was freaking AMAZING! Best rig thus far. Tall rope climbs, awesome colours, grippy pull up bars... can't ask for much more than that! Having proper height rope climbs is something I've been waiting for for a long time at local comps.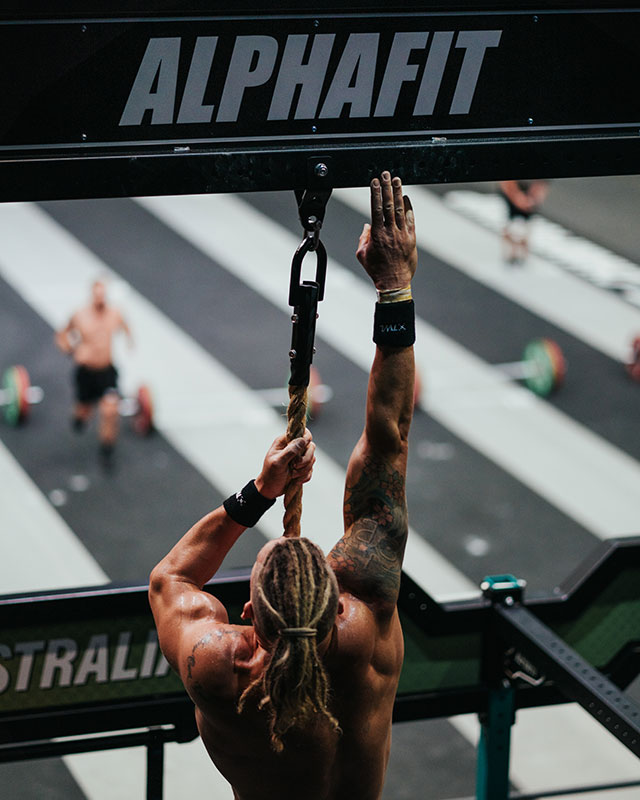 Overall you were on top of the leader board at the end of day one. What was your favourite event of the day?
James: My favourite event from day one was the Games repeat event (Event 4: 4 rounds: 400m run on Assault Runner, 3 rope climbs, 7 snatches (85kg | 60kg). Hard but enjoyable!
Normally the movements in Event 5 would be used with a strongman sandbag. How did you find using the more traditional style of AlphaFit Sandbags? Did you go in with a strategy? Did you need to adjust this mid workout?
James: I loved the sandbag event. I actually went a lot harder from the start than anticipated but it was a good move. There's definately a trick to throwing the bag over the shoulder so it lands nicely for a quick repeat rep but once you got a little deeper into the workout you really got the hang of it. Loved that one.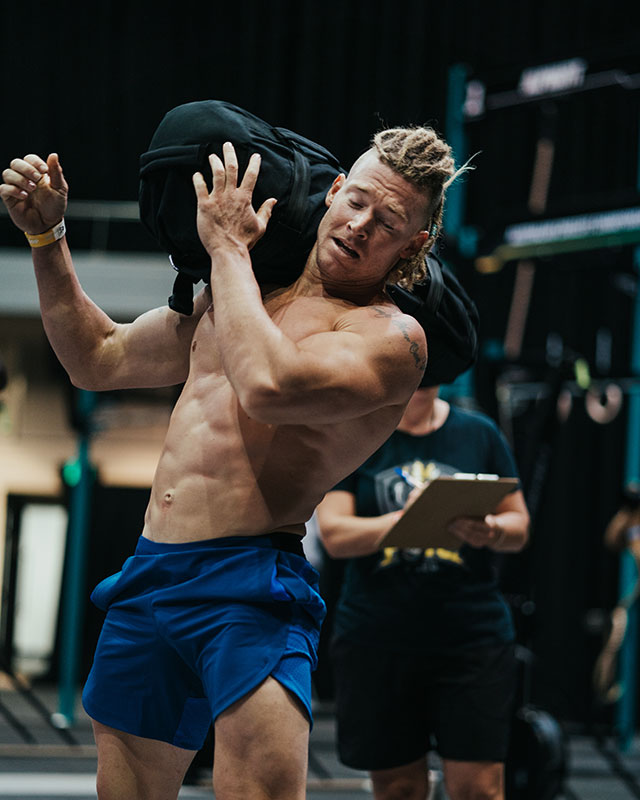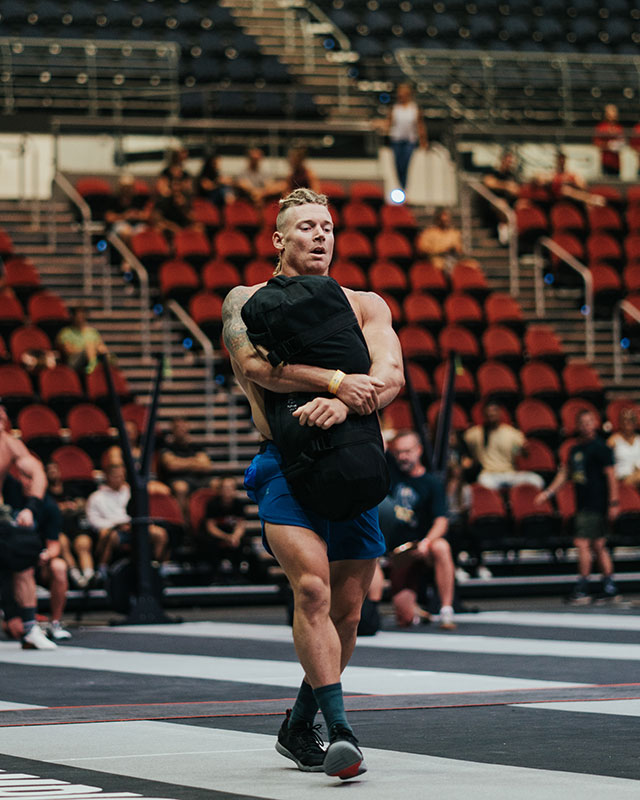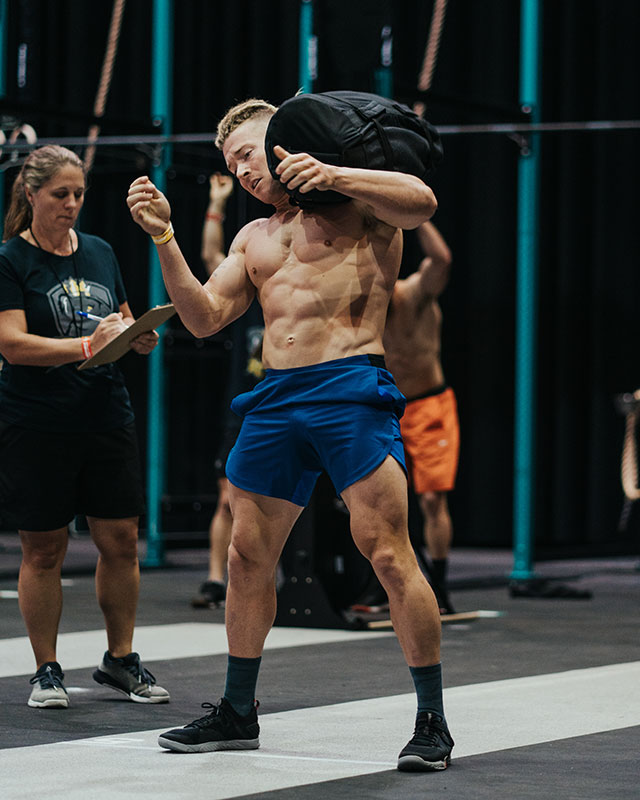 All workouts on day two were fantastic tests of fitness, skill and strength.
James, you had an amazing comeback on Event 7, finishing the HSPU's significantly behind the top 3 in your heat but came back chasing everyone down - almost catching Bayden Brown for 2nd place. Was that you pacing the workout, or was there something more to it?
James: Event 7 was a funny one. I love walking lunges and T2B but deficit HSPU aren't my forte so I had to pace them a lot and then go all in on the rest of the event.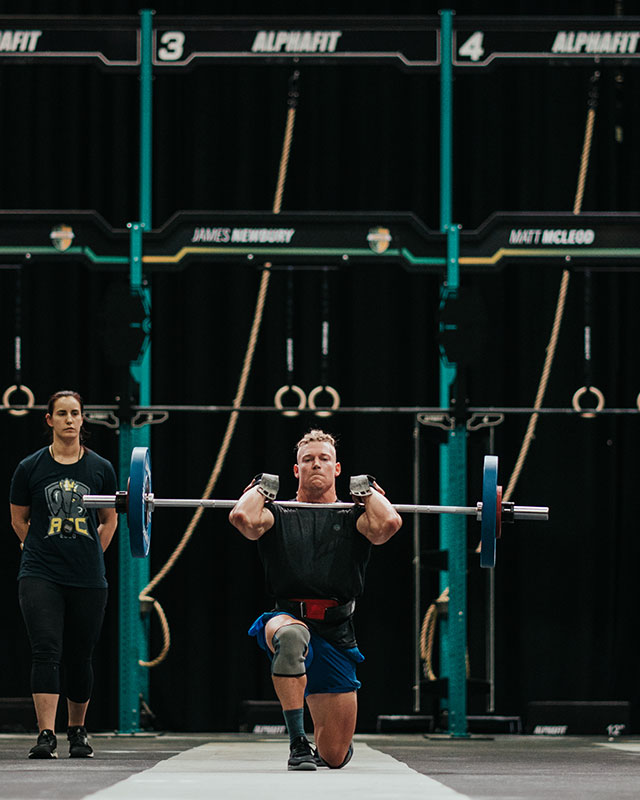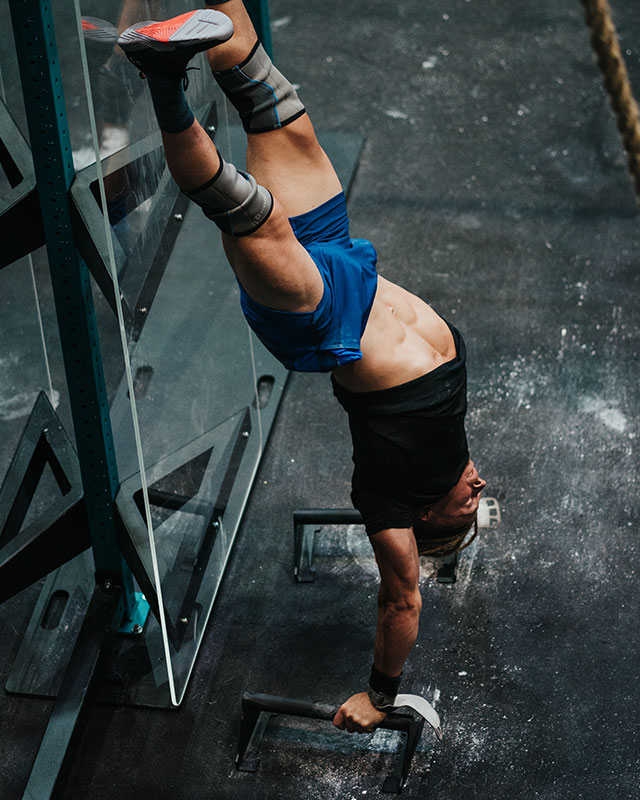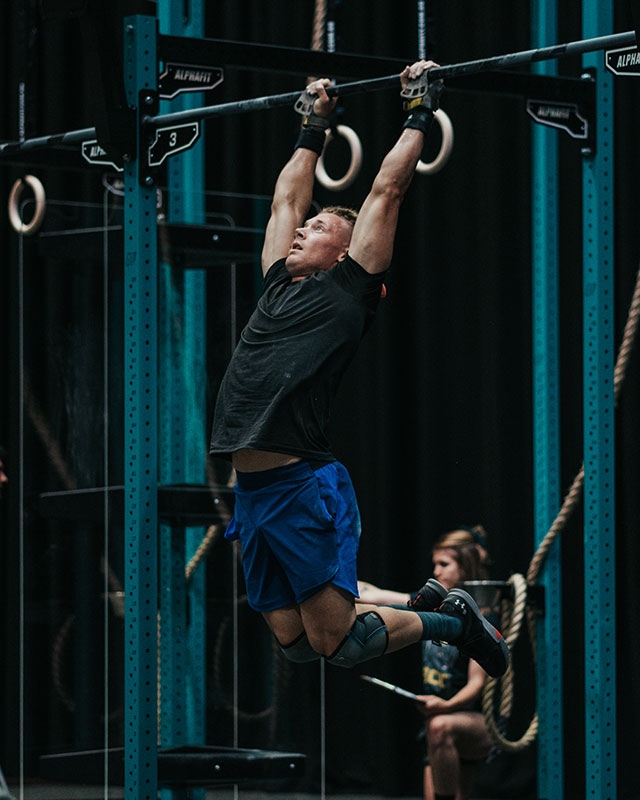 How did you find the new AlphaFit short barbell – the Shorty Bar. Even though it's a full-size shaft with smaller sleeve, did you notice anything different in your lifts?
James: I love the Shorty Bar! It felt exactly like a regular bar except for that fact you can fit more people side by side. Actually, it made me think of getting some for my own gym. (Soul365)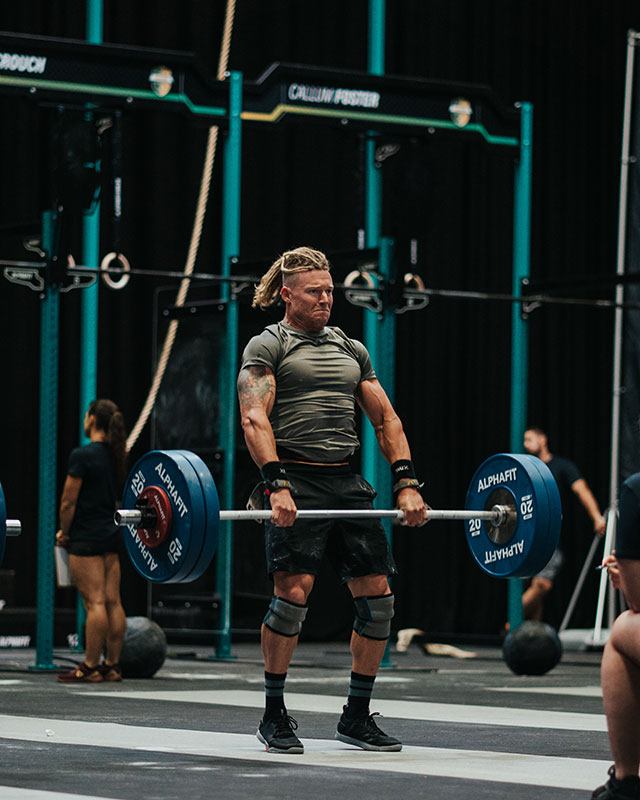 By the end of day three you were still top of the leader board! What role does your personality play into what you've been able to achieve physically and mentally?
James: I think I have pretty laid-back positive approach and I rely on the prep that I've done to get me through. I feel I did my best to allow the training speak for itself on the floor which I feel it did.
After coming back to serious competition after your recent major injury, do you have any weaknesses you are working on? Are you approaching competition any differently?
James: I'm feeling really good although I could definitely use a bit more CrossFit volume. I trained for 6 weeks leading into ACC so I'd say a longer lead in than that would have helped but a few more weeks extra. I'll be better prepared next time round.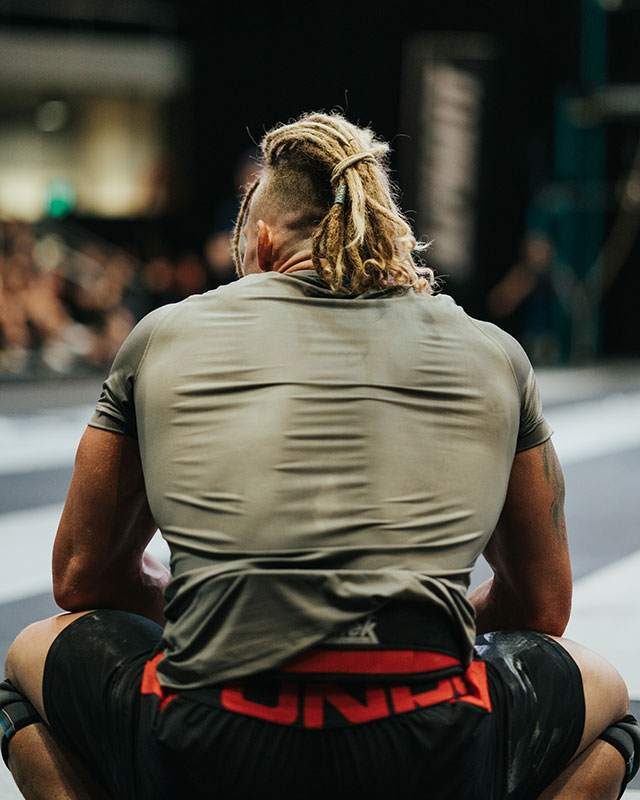 Day four. There was some serious movement between first and third in the Mens division after the final workout of the comp, but Jay held onto his overall lead taking first place and securing his spot at the 2020 CrossFit Games.
James, what advice would you give to Jay Crouch for preparing for his first CrossFit Games as an individual athlete?
James: Jay did an amazing job and props to him for hanging in there. I'd say to Jay, enjoy the training, listen to your coach, soak it up and have fun! Because at the end of the day if it's not fun, there's absolutely no point.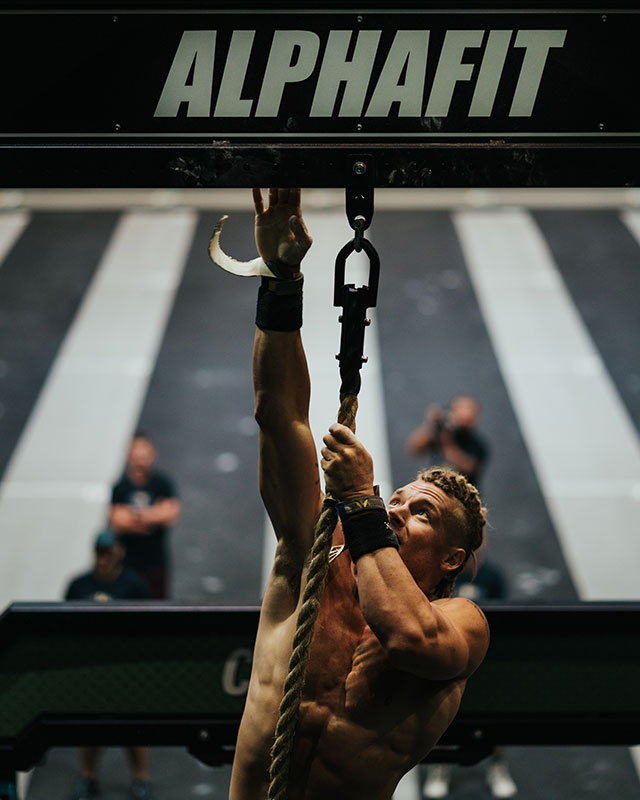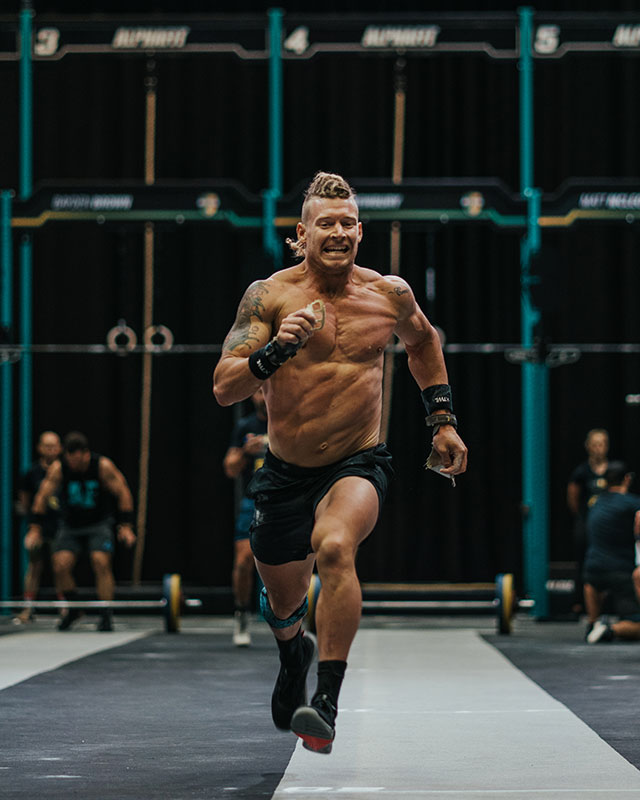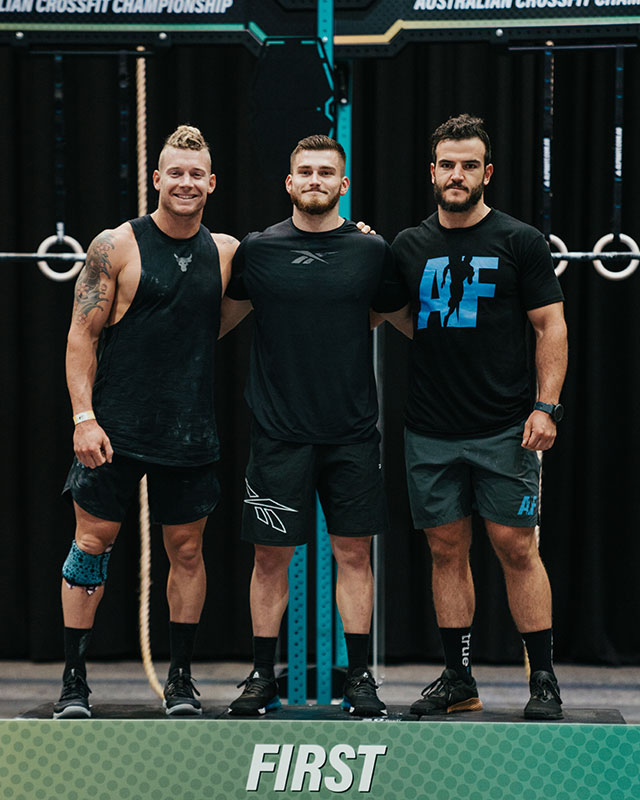 Unfortunately, you missed out on punching your 2020 ticket at the ACC in March James. How do you plan on physically and mentally preparing yourself over the next four months in the lead up to The CrossFit Games? Do you have a game plan for qualifying?
James: I will be aiming to compete in Ohio at Rogue and Down Under CrossFit Championship. My efforts will be to prepare as best I can to punch a ticket at either of those comps.
With COVID-19 affecting a lot of athletes and gym owners, this is an uncertain time for a lot of people - especially around maintaining physical and mental health. To take a more positive note, do you have any tips for keeping your head up and staying motivated?
James: I'd say for most people this is a good time to reflect. The training is the journey and that's what needs to be enjoyed. Train because you love it and use competitions to let the competitive nature and training shine. Use this time to find the joy in sharing tough workouts with friends and use it work on both your weaknesses but always progress your strengths.
What are you personally most looking forward to in the year ahead?
James: I am most looking forward to tackling the CrossFit Games again and seeing how it will unfold :) Exciting times and I think change is in the air.