It's almost our favourite time of the year...
Ugly sweater? Tick.
Holiday movies? Tick.
New gym gear to keep you fit and motivated while you're filling up on that third or fourth plate of food? ...!
Wrap up your holiday shopping in a few clicks. [Shop the AlphaFit Christmas Gift Guide].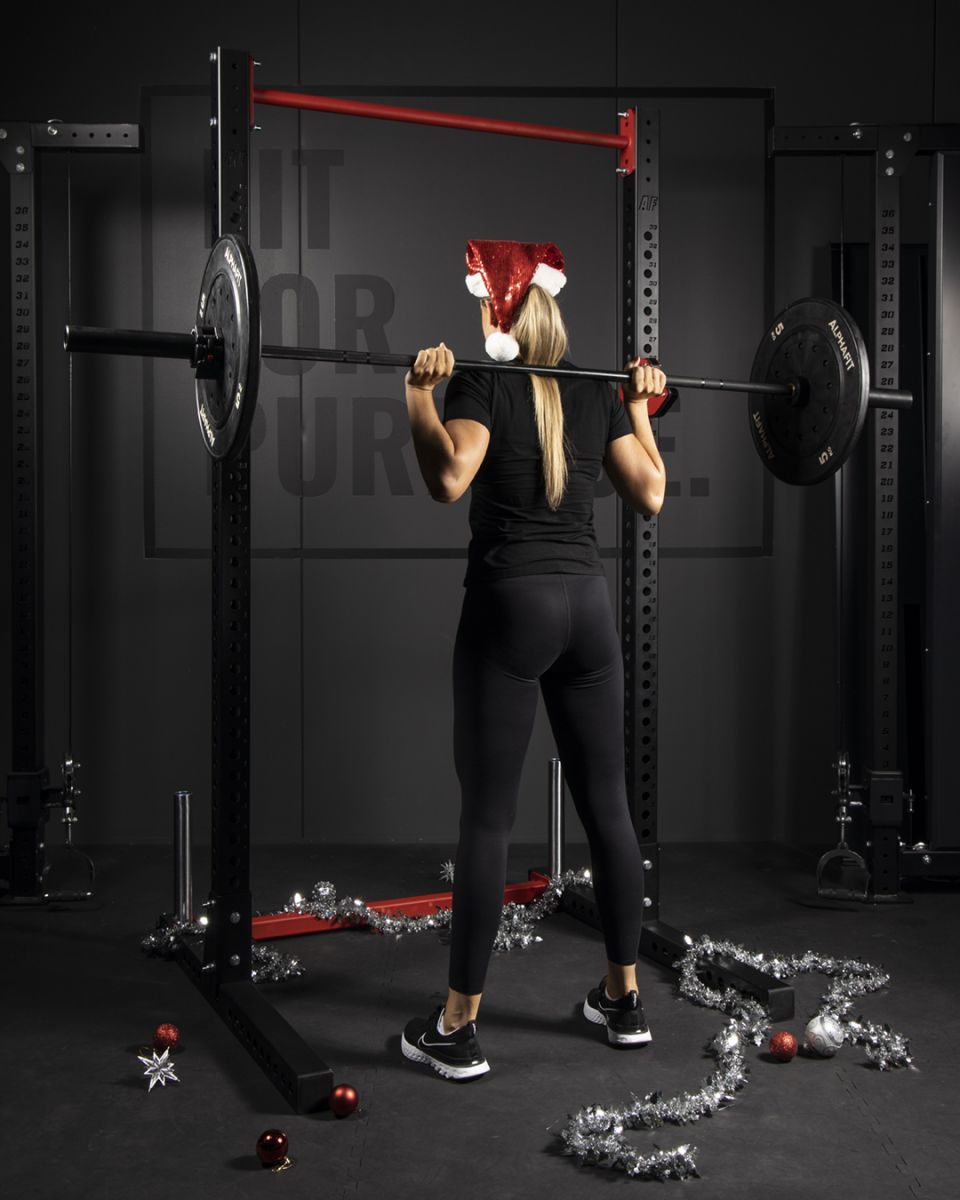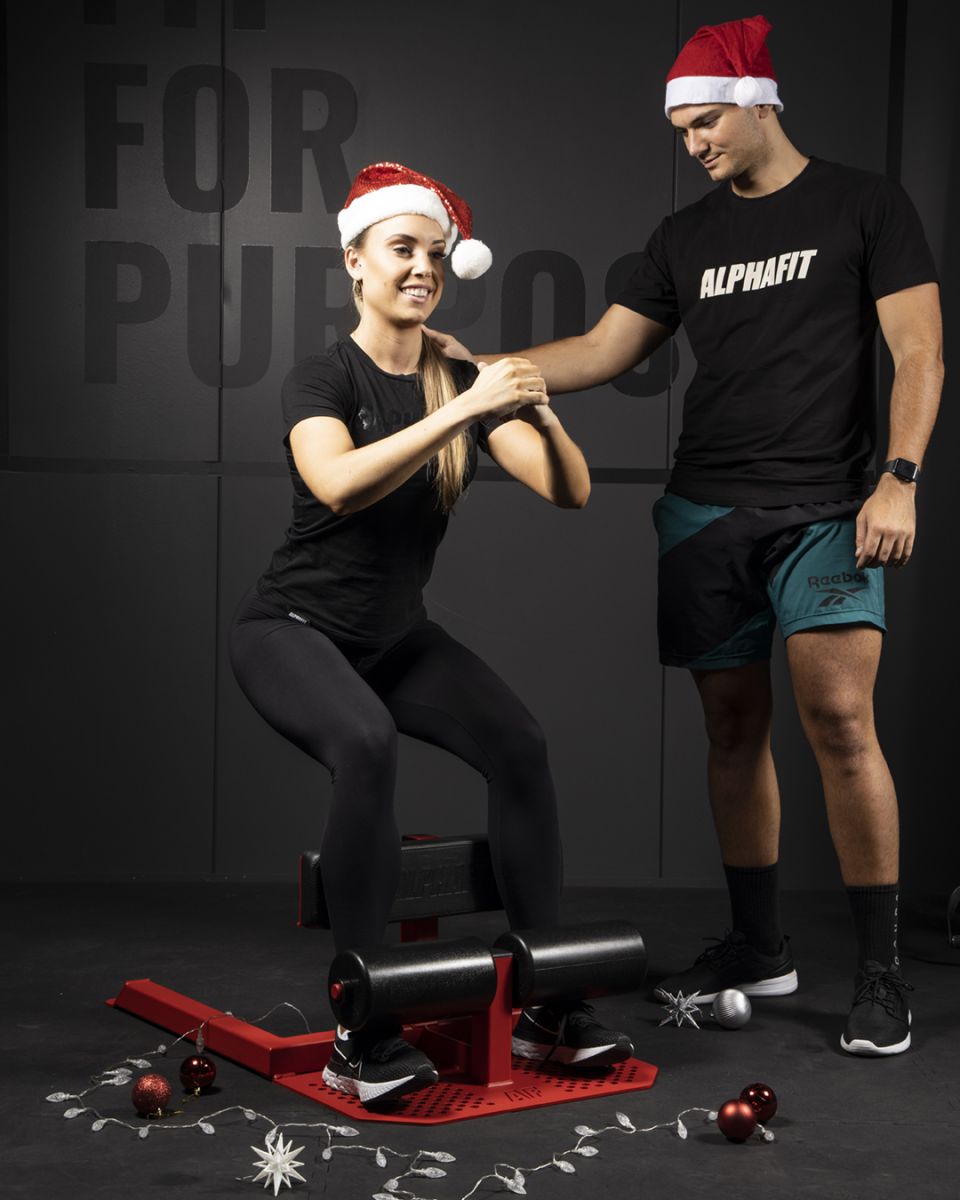 Left your shopping a little late? Purchase an instant Gift Voucher
Don't forget we also sell e-Gift Cards online! A gift voucher is a thoughtful present for your fitness-loving, hard-to-shop-for loved ones. Available to be sent instantly, or schedule to arrive in your inbox or theirs at a specified time. If you order one even on Christmas Eve it will be delivered right to your inbox in time for Christmas. We got you!
Available in $25 - $500 credit options and valid for three years! [Shop AlphaFit Gift Vouchers].
The countdown to Christmas is on
Christmas always feels like a fast-paced race to get everything done. We want to assure you that AlphaFit will do everything we can to ensure that your order is dispatched in time for Christmas. But because our shipping suppliers get busy too, we recommend placing your order as soon as possible.
Our team continue to work tirelessly to process incoming orders and to manufacture and ship your gear as quickly as possible. Due to the large volume of orders we're experiencing longer dispatch timelines; 3-5 business days for ready-to-ship gear and up to 30 business days for steel orders. All steel orders placed after 11 November will not make the Christmas order cut-off, and will be dispatched in January 2021.
We're keeping a super close eye on your orders and sending next-day email updates for steel orders to give you a clear idea of when you should expect your order to be dispatched from our warehouse. Thank you for supporting Australian manufacturers and your continued patience at this time.
AlphaFit Christmas trading
We will be closed for a well earned end of year break from Friday 18th December.
Note: Local pick up orders can be made by appointment only up until 12:00pm Wednesday 23rd December 2020.
Recommended date for steel equipment orders: Wednesday 11 November 2020
Recommended date for in-stock orders: Wednesday 9 December 2020
Last dispatch day: Friday 18th December 2020
Back at it: Monday 11th January 2021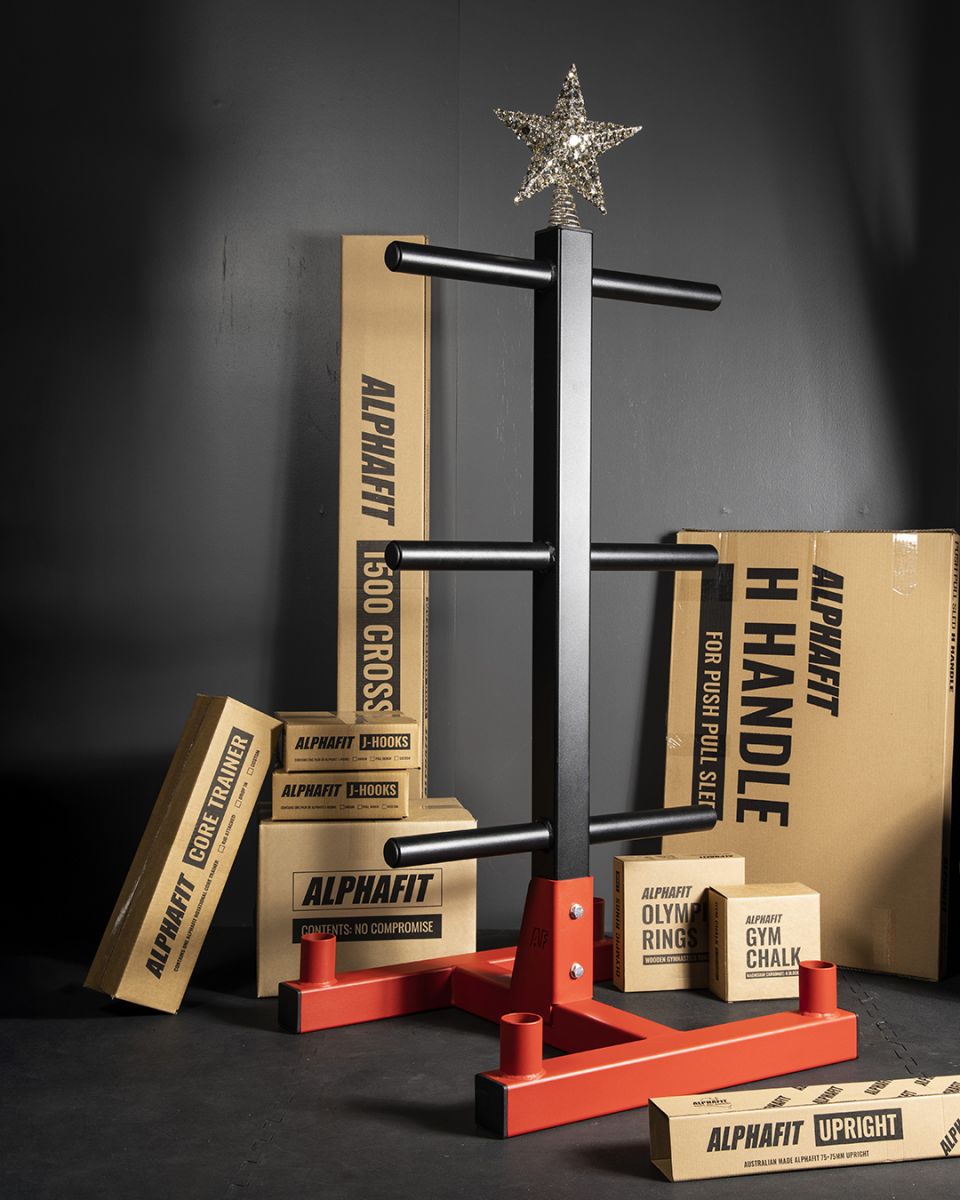 Customer service over the Christmas break
Please be aware that AlphaFit customer service will be limited while we are on break between 18th December to 11th January 2021. Some delays in responding to customer online enquiries and delivery of online orders should be expected during this time. All enquiries will be actioned as soon as possible on return from the holiday break.
From all the team at AlphaFit, we wish you the very best for the festive season.
Stay strong,
AF Team.