Stage One of the Reebok 2020 CrossFit Games has been and gone, and AlphaFit athlete Jay Crouch left his mark in the field of 30 qualifying male competitors. An epic effort for his first individual Games, Jay left it all on the floor. He came away with the 18th spot overall and a top five event finish ensuring his performances were not overlooked.
We fired some questions at Jay to recap his thoughts across the two-day challenge, get some insights into his elite competition game plan and what surprising food items are part of his must-have comp kit. We're sure looking forward to what's on the horizon for his 2021 season and beyond.

Congratulations on your top 20 finish for your first solo effort in Stage One of the 2020 CrossFit Games! You've competed in the US at The CrossFit Games in Teams division for Reebok CrossFit Frankston in 2017 and 2018, before switching to focus on your individual competition from 2019. What are the main differences between being a team and an individual competitor?
Jay: I'm able to move at my own pace. I'm able to create my own game plan. That's the big differences in Team sports versus Individual I guess.
There were plenty of predictions thrown around before Stage 1 of this year's CrossFit Games. Do you think you take any of those on board, whether they are about you or your competitors?
Jay: I do watch a lot of CrossFit videos/predictions etc. just to understand the hype. I don't really take any of it on board. I just run my own race and do as much damage as I can come time to compete.
You've completed plenty of 'The Girls' benchmark workouts in the past, what was your take on the 'Friendly' 'Damn' and 'Awful' spin Dave Castro put on the WODs?
Jay: It was really cool. I didn't find "Friendly Fran" too friendly haha. But I did enjoy all the other workouts and thought it was well set out.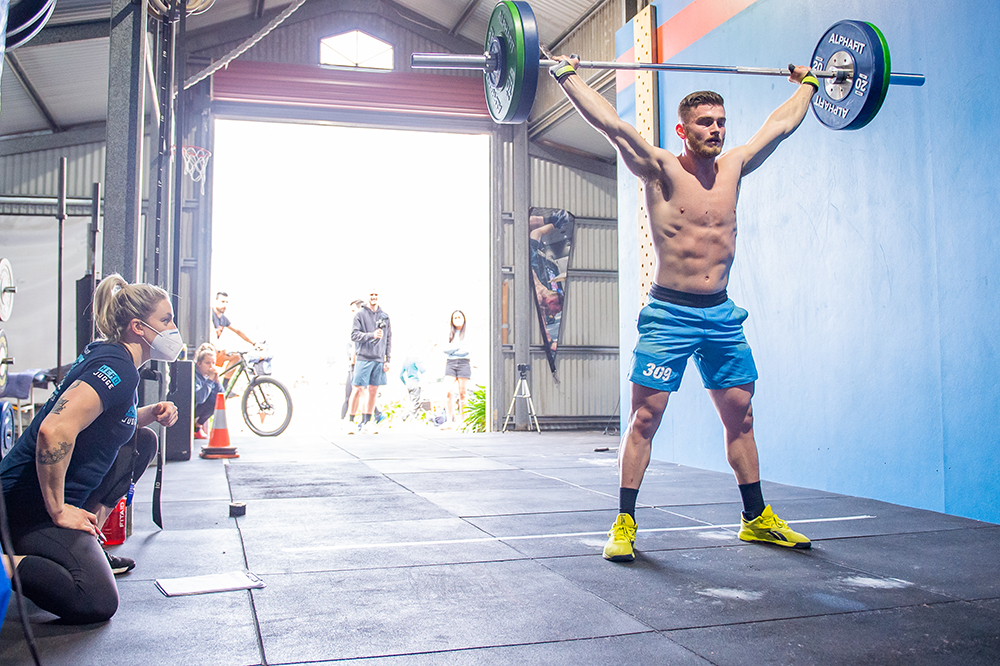 Which event surprised you the most while you were in it?
Jay: I'd have to say Nancy. Just trying to find a good pace on the run and keep good speed on the burpees. That workout did surprisingly hurt me more than I would of thought.
Describe what it was like competing against yourself, in a local Affiliate with a capsule crew, rather than on a stage, beside competitors with a roaring crowd.
Jay: It was a very different experience. For me it was in my home gym. It was still a very fun weekend, my family and friends made it awesome and created good vibes. I do prefer being at an in person event to get that push from the crowd and competitors.
How important is music and atmosphere to competing for this virtual/online format? Which 3 songs are on high rotation in your 'pump up' playlist?
Jay: Yeah! It's very important. My main 3 songs during the weekend were TROLLZ by 6ix9ine, Wolves by Big Sean and to mix it up Holy by Justin Bieber.

With the time difference, Australian athletes were the first to compete in each WOD. What was it like competing so far in advance and having to keep your performance and times under wraps?
Jay: It was good and bad. I found it good because you could focus on yourself and not dwell on having a bad event because you didn't know until the next day. But yeah it was tough because I feel like I would of pushed the run pace on Nancy if I was in person.
You hit a 12kg personal best in the second WOD, a 1-rep-max front squat. Do you find it easier to push for PBs in competition, or when you're more relaxed at home or the gym?
Jay: I definitely find it easier in competition. There is points on the line so I will always hit the numbers I know I can hit.
Your best placing was 5th out of the 30 athletes in Damn Diane, and only 1 minute behind Mat Fraser. Did you find this WOD to be one you were most confident in?
Jay: Yeah Damn Diane was always going to be a good workout for me. I feel like I could sharpen it up a little more as my last set of Handstand push ups fell apart. But overall I was very happy with this event.
Did you and your coach strategise your approach to the competition differently because of the format? If yes, in what way?
Jay: Nah we didn't strategise any differently. We attacked each event as we usually would.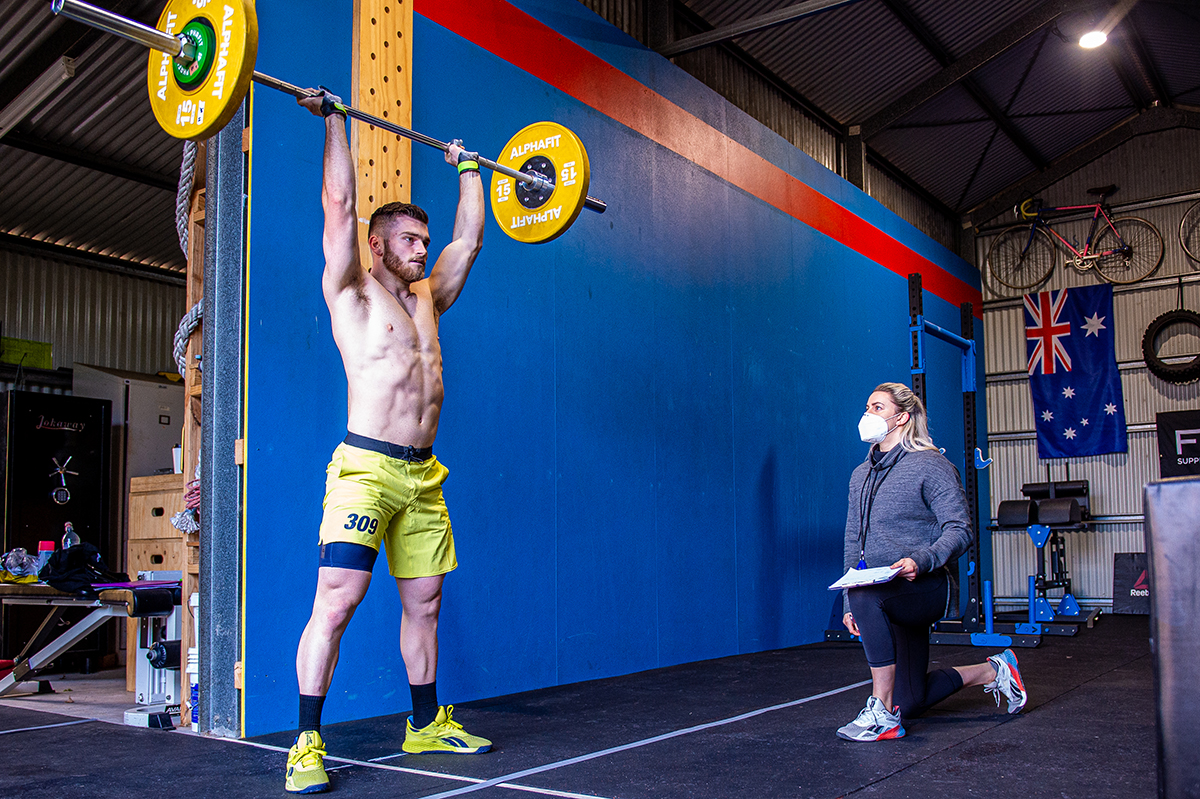 What are your top tips for recovery between comp WODs, and does it differ from a general day of training?
Jay: I mainly just focus on flushing out my body. I will chill out and have some sort of snack and get ready for the next event.
You've got a few world-stage experiences under your belt now. What are 5 'non-negotiables' to have on hand for elite level competitions?
Jay:
Pickle juice
AirPods
Baby food
Rob (coach).
Who is your 'one to watch' prediction for The Games 2020, and the upcoming 2021 season?
Jay: One to watch would be Justin Medeiros after a very impressive 3rd place finish in stage 1 of the games. He is the same age as me and I look forward to battles with him in the future.
You were lucky enough to place for a prize payout. We are dying to know, what is the first thing you are going to 'treat yo'self' on?
Jay: Hahaha yeah it's always nice winning cash. I'm thinking of buying a new downhill mountain bike.
Post 2020 Games season, give us a rundown of a day-in-the-life for Jay Crouch. What's a typical week of programming look for you?
Jay: I've spent this week post games doing not much at all. Just going to work and then taking it easy. I'm looking forward to getting back into the swing of things next week.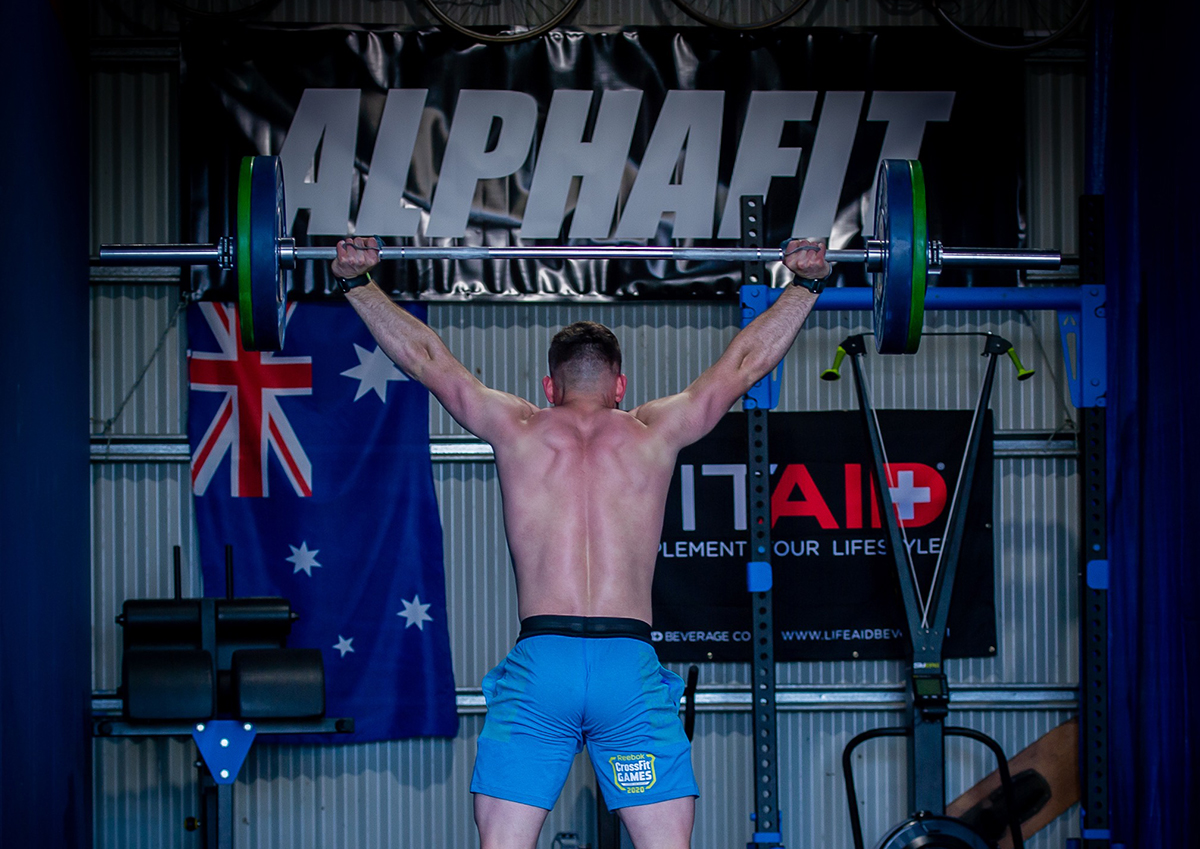 After a tumultuous year, what are your hopes for the future of CrossFit as a sport?
Jay: My hopes for CrossFit are high. I'm hoping the world goes back to some kind of normal and I continue the hype and keep doing what I do best. Looking forward to being back on a competition floor.
Lastly, in case you hadn't noticed, AlphaFit have decided to adopt your new dog Sarge as our unofficial mascot. If you could teach him one CrossFit or fitness related trick, what would it be?
Jay: Haha, he is going to be able to do box jumps soon. He is really smart for a puppy so I'm looking forward to seeing what I can teach him.
Keep up to date with Jay on his social channels: Instagram: @jaycrouch_ | YouTube: Jay Crouch
Image credits: Crossfit.com