AlphaFit is proud to announce we are state finalists in two categories of the 2022 Telstra Best of Business Awards. Specifically, the categories of:
Championing Health: For businesses focussed on innovative solutions, improving health outcomes for every Australian
Embracing Innovation: For businesses innovating with technology to develop solutions for challenges faced by modern Australia.


For over 25 years the Telstra Business Awards have placed a spotlight on Australia's best small- and medium-sized businesses. The current iteration of these awards—Best of Business Awards—were created after Telstra explored how to better reflect and celebrate the success of such businesses in a time influenced by the challenges of COVID-19 since 2020. In supporting and recognising the hard work of Australians, the platform acknowledges adaptability, achievements and inspiring stories of key players in the national business arena.
This year over 24,000 Australian businesses were nominated for the Telstra Best of Business Awards and 239 finalists were chosen across eight categories. The categories include Championing Health, Embracing Innovation, Promoting Sustainability, Outstanding Growth, Accelerating Women, Indigenous Excellence, Progressing Australia and Building Communities. This recognition in the top 1% of nominees is a reflection of the hard work and dedication of our whole team at AlphaFit, particularly over the past 12 months.
As Queensland State Finalists AlphaFit has been recognised as a business considered to be helping move Australia forward, and inspiring the next generation through ingenuity and resilience. In the category of Championing Health, AlphaFit are one of six shortlisted businesses from Queensland. Additionally we are one of seven vying for the Embracing Innovation state title.
CHAMPIONING HEALTH - QUEENSLAND STATE FINALIST
Since entering the market in 2012, AlphaFit has been committed to developing fitness equipment without compromise; showing the world that Australian made gear can truly yield better outcomes than overseas imports. It is with passion, innovation and collaboration with our fitness community that we are making lasting change. The Best of Business Awards have recognised how our products improve the health outcomes of everyday Australians because they offer a unique selection of benefits. These include greater functionality, a plethora of safety features, patent-pending attributes, custom colours and branding, and modular designs that provide the option for a range of gym equipment configurations.
Our sales and customer service team have been fortunate enough to receive regular feedback on the effectiveness of our fitness equipment. For commercial gym owners, investment in AlphaFit products leads to clients feeling valued, comfortable, inspired to train and finding greater enjoyment in their health overall. While for home gym users, the durability and functionality of our products ensure that they become an investment in our customers' long-term health and wellbeing.
Our capabilities in both engineering and manufacturing have led to customers approaching AlphaFit to develop new products customised to suit the needs of athletes and high-performance training facilities. We are fortunate to have strong open lines of communication with key fitness industry leaders including sports physiotherapists, and strength and conditioning coaches from Australia's elite sports clubs, and key commercial franchise gym owners. Particularly in the past 24 months, we have adopted a product innovation strategy to develop and launch industry-first products that address the right unmet needs and help Australians to achieve better health outcomes.
AlphaFit is dedicated to promoting health and fitness via our brand and community engagement; consistent product development focused on user experience; in partnering with industry authorities; and through making the Australian made ideal engaging and accessible. We endeavour to champion health as our business grows and produce further assets for Australians to incorporate into their ongoing wellness journeys.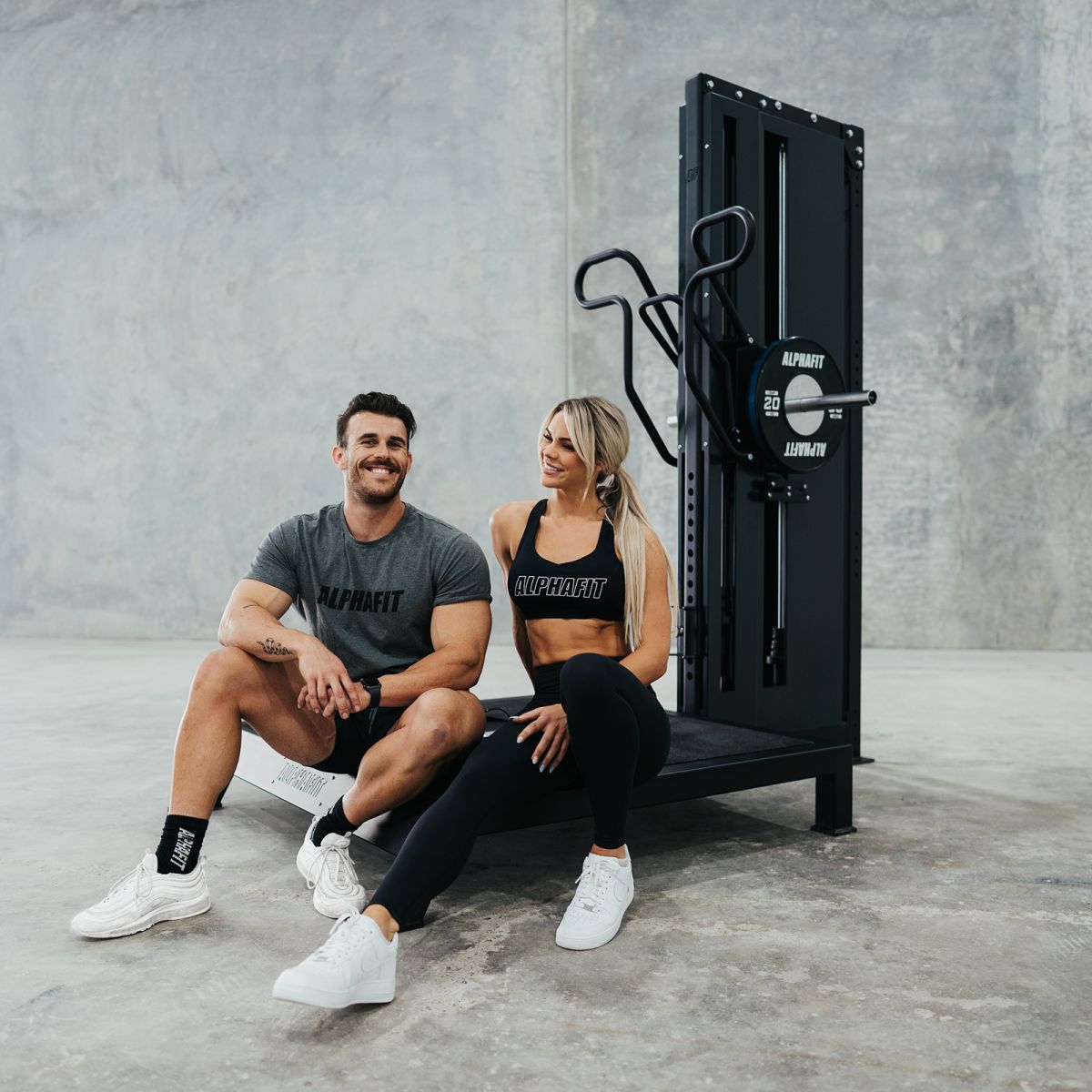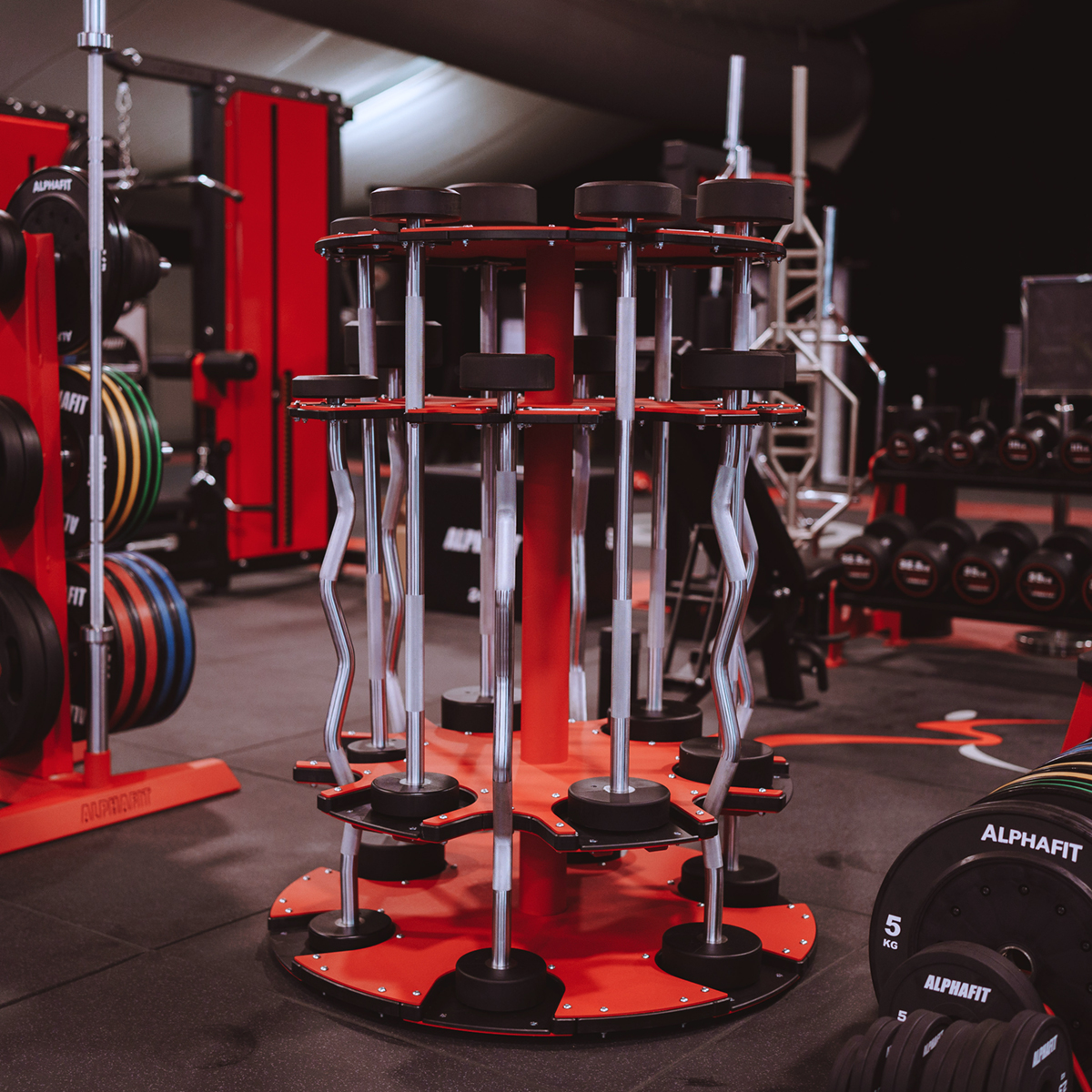 EMBRACING INNOVATION - QUEENSLAND STATE FINALIST
For the past nine years, AlphaFit has championed product innovation to provide us with the competitive advantage to challenge an industry saturated with imported fitness equipment. As part of a third-generation steel manufacturing legacy, we've seen first-hand the impact offshore manufacturing has made from the loss of trade jobs and manufacturing skills. The key to our success to date is our ability in designing, developing, and driving demand for innovative, quality, fit for purpose products.
Innovation has empowered AlphaFit to continue manufacturing on Australian shores and to create jobs and skills in our local community. We have hired specialists within their fields to expand and enhance team capabilities and inspire all staff to push the barriers of innovation. The commitment in this area has led our company to successfully register for patent protection over the intellectual property of our inventions. As a result, our innovations have made a huge impact within the Australian fitness industry and gained interest across different countries and with international companies.
AlphaFit's approach to embracing innovation involves taking calculated risks, challenging norms and creating solutions for our customers. Our company's innovation has been successful in cutting through today's highly competitive business environment and meeting the demands of our customers. We have invested heavily in the research and development of fitness equipment to ensure our manufactured products offer customers greater ease of use, maximum safety, improved functionality and resolve issues they may have encountered with existing products.
AlphaFit is additionally focused on backing the growth of local manufacturing as demonstrated by our investment in the latest software and multi-million dollar machinery. This significant ongoing investment has led to job creation, upskilling of staff, greater production capacity, faster turnaround and increased production output. There's no question that AlphaFit's agility and flexibility have been key in providing us with the competitive advantage to propel our business forward. Over the past nine years, AlphaFit has faced an evolving business environment from the influx of competitors and the impact of COVID-19, to learning to pivot and scale at a pace to keep up with the surge of demand.
Our capacity for problem-solving, identifying efficiencies and utilising technology has helped our business to excel in these challenging times. The culture of innovation within AlphaFit is something we pride ourselves on and will always champion within our industry.
JUDGES RECOGNISE ALPHAFIT IN TOP 1% OF NOMINEES
On top of progressing through three stages of judging to get here, AlphaFit have been recognised as finalists in multiple categories—an achievement few other businesses can boast. Telstra Consumer and Small Business Group Executive, Michael Ackland, said the Best of Business Awards recognise businesses that keep Australia thriving. "The rigorous judging process will look to find those who are having an impact in the areas and industries most important to Australia's growth and shine a light on those businesses."
From here, State Winners will be announced in February 2022, with the final awards to be presented at the national event planned for April. On behalf of all the team at AlphaFit, congratulations to the 2022 group of finalists. We are humbled to be named amongst some of Australia's most exceptional business leaders this year and proud of the passion and dedication our team continues to bring to the fitness and manufacturing communities.