In 2015 the way I operated my gym changed forever... and it was all thanks to my Dad, Mark, who joined our team as General Manager.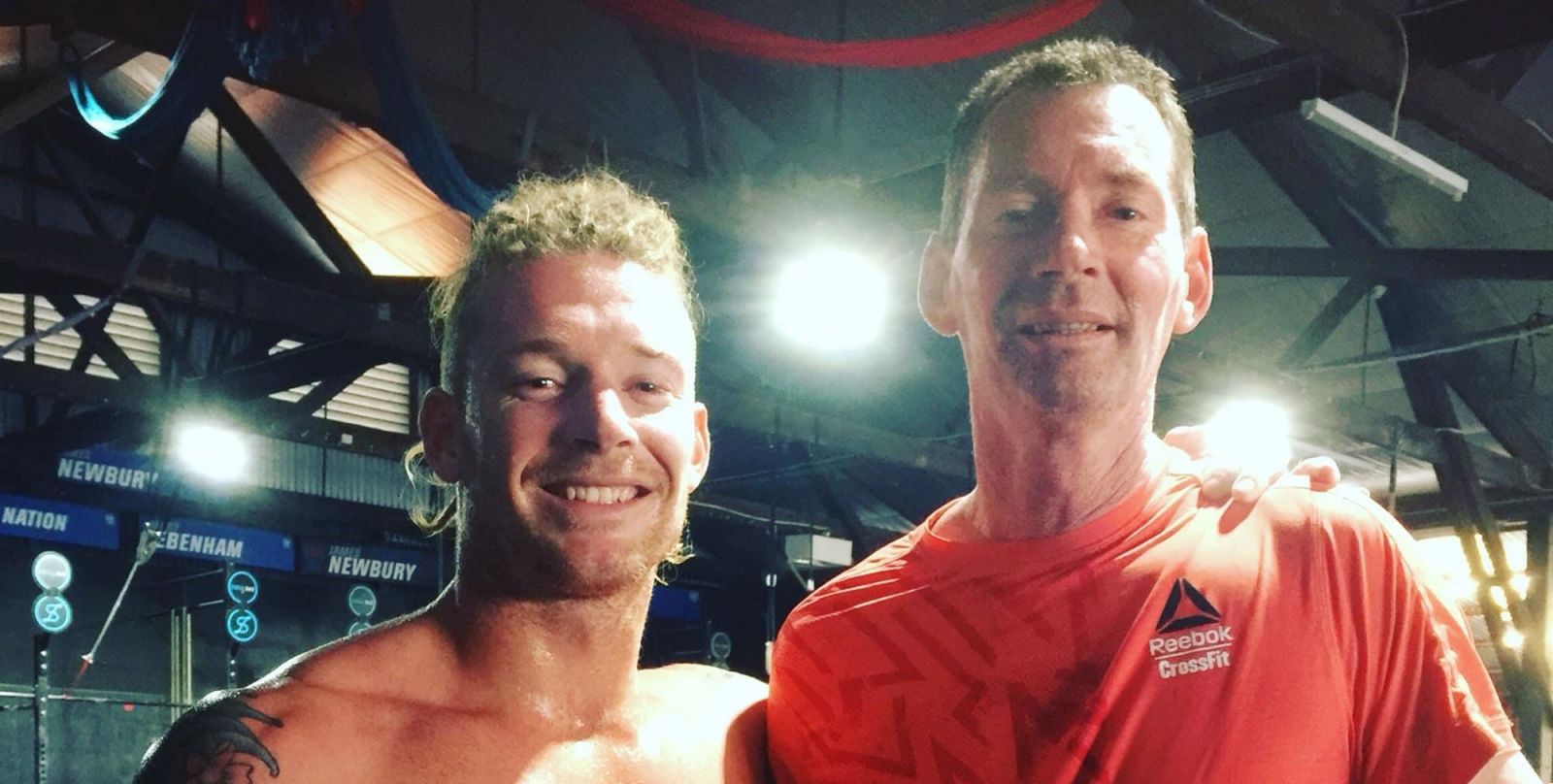 I had always said to my partner Kayla (who also ran the gym with me) "I need a clone of myself". I wanted someone who thought like me, acted like me, and got things done like me! Of course, who better to fill those shoes then the man who did in fact make me from his own DNA. The only difference between my dad and me, is that he didn't spend half his day training like I did, so he was absolutely perfect for the job. This was a really big deal to me and the gym became even more important to me (if that was possible) because it paid my dad his living.
Safe to say, it was the best thing I did for the gym, my athletic career... and my sanity!
Many people urged me away from this and told me that combining family and business was a BAD idea! I knew that this was probably true for most people, but Dad and I work really well together. I can now confidently say this is still true, being 5 years down the line of him as a manager. What makes it really easy is that Dad sees the gym like I do. He lives and breathes the culture and cares for it like it's his own. His work ethic is second to none, and the hours he puts into the place are above and beyond.
My dad keeps the ship afloat, that's for sure. He does EVERYTHING except coach the actual classes. He's the manager, the receptionist, does the admin, does the books, sees our float and sauna clients through to their appointments, makes the coffees and smoothies (literally carries them out on a silver platter to the members) ... all with a smile on his face.
When he has time, Dad will also join in on a class too! He truly is a member of our community and joins into the annual open (I even did an open workout with him in 2019!), and loves to throw a barbell around from time to time. It helps him get to know our Soul family better, and it helps us force himself away from "work" to actually enjoy some time for himself. My dad has always put the business' needs before his own, which is what has made him such a fantastic Manager.
I know I am not alone in saying that I am forever grateful that my dad is such a huge part of Soul. His work hours are commendable and he never gets rattled by anything... he has a way of taking it all in his stride. He is truly the heart and 'Soul' (get it?) of our business, and it wouldn't be where it is today (or here at all!) If it wasn't for him.
Happy Father's Day, Dad!
Author: James Newbury | Instagram: @jamesnewbury | Facebook: /jamesnewbury180
Soul 365 Adelaide | Website: soul365.com.au | Instagram: @soul365adelaide | Facebook: /soul365adelaide