In case you missed it, in mid-March the Australian government announced a variety of changes to help small businesses get through the economic challenges of the COVID-19 outbreak. One of these updates was a large increase to the instant asset write-off scheme.
A lot of us start tuning out when someone utters the words 'tax', 'asset' or 'threshold', but hear us out! With the fitness industry struggling more than ever it is worth taking the time to find out how the government is backing businesses like yours with opportunities to save hundreds of thousands of dollars in the next couple of months.
$150,000 instant asset write-off explained
Aiming to keep cash flow positive, the Federal Government has enhanced the instant asset write-off threshold to $150,000. This is an increase of $120,000 on the previous 2019 $30k limit for purchases made between 12 March to 30 June 2020. Note: Any other items purchased in the 19/20 financial year from 2 April 2019 - 12 March 2020 will still qualify for the tax break but fall under the earlier $30,000 threshold.
Any single eligible asset purchased within the guidelines qualifies for the asset tax write-off. This can be a bit to get your head around. Essentially this means that if a business purchases multiple assets under these threshold amounts they can immediately write off the cost of 'each' asset - even if the total purchase exceeds $150,000/$30,000. Even better, when determining the total cost of the asset, include the amount you paid for it plus any investment made transporting, installing or improving it.
Make the most the 2019/2020 financial year
To claim the tax deduction for either threshold, you just need to make the purchase and use the asset for your business in the same financial year. With a lot of companies having budgets due to expire June 30, this is a prime opportunity to invest in their business. Raising the limit to $150k will stimulate the economy and allow gym and fitness companies to make essential purchases in a time they need them most, without needing to wait to claim via depreciation over time.
This good news is extremely relevant for businesses within our industry that require larger or higher value equipment purchases. With gyms closed for the foreseeable future, this is the perfect time to refit or refurbish your facility with fresh gear without interruption. This tax break aims to help businesses come out the other side of the pandemic with a chance to give value back to members and attract new customers to their gyms.
In addition to boosting the threshold, eligibility to this program has also greatly increased. Expanding access to businesses with annual turnover of $500 million, instead of the previous $50 million cap, will ensure over 99% of Australian companies can benefit from the scheme. Whether you are a sole-trader PT, small CrossFit affiliate, franchise or commercial gym owner, this increase to the package has been made to benefit more businesses than ever before.
AlphaFit are here to help where we can to customise options to suit your facility and business model, no matter your budget or requirements. As Australian manufacturers we aim to support fellow Aussie businesses wherever possible in this stressful time.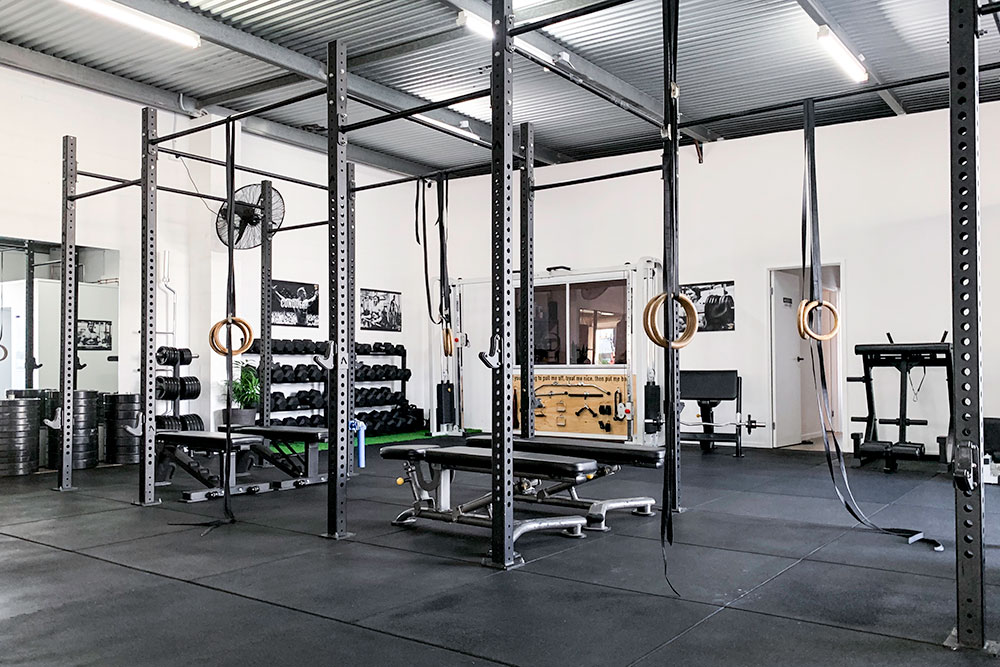 By encouraging businesses to invest, the boost will help withstand and recover from the economic impact of COVID-19. The government's initiative is projected to deliver support to Aussie businesses employing more than 9.7 million workers and have a positive flow-on effect in lowering taxes for years to come.
Finally, the instant asset write-off can be used for both new and second-hand assets, with some exclusions and limits applying. Keep in mind that this particular tax write-off is due to revert back to $1,000 for small businesses with a turnover of less than $10 million from 1 July 2020. We recommend taking advantage of this opportunity while you still can. Be sure to check in with your accountant or the ATO website for the most up to date information.
References: ATO | Australian Treasury | Finder.com.au