Maybe you can relate to this: for me, self-isolation inspired me to get a lot of work done around the house. This is how AlphaFit helped me get it done.
Having already built the ultimate training haven in Adelaide's CBD (using top quality AlphaFit gear), I used the lockdown as the perfect time to recreate the magic a little closer to home—approximately 15 meters from my back door, in fact. Having a place to sharpen the tools without leaving the house seemed like an ideal situation. So, I decided to get back in touch with the legends at AlphaFit.
Those who know me would say I don't tend to do things by halves. So, a huge focal point for this project was that it couldn't be a half-garage-half-gym set-up. It just wouldn't be a motivating place for me to train. I also needed the sturdiest gear and I wanted it to look sharp.
I was concurrently designing the look and layout of the space while putting my equipment list together; and I really wanted it to speak to my main gym, Soul365 Adelaide. Having sister Soul365s has been a goal of mine, too.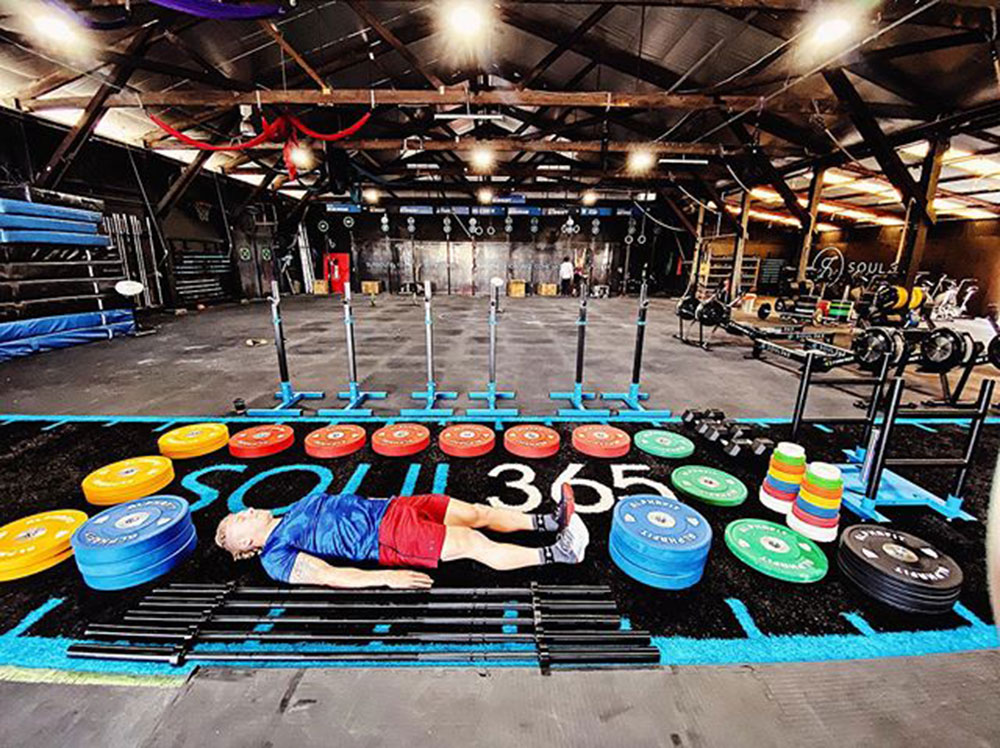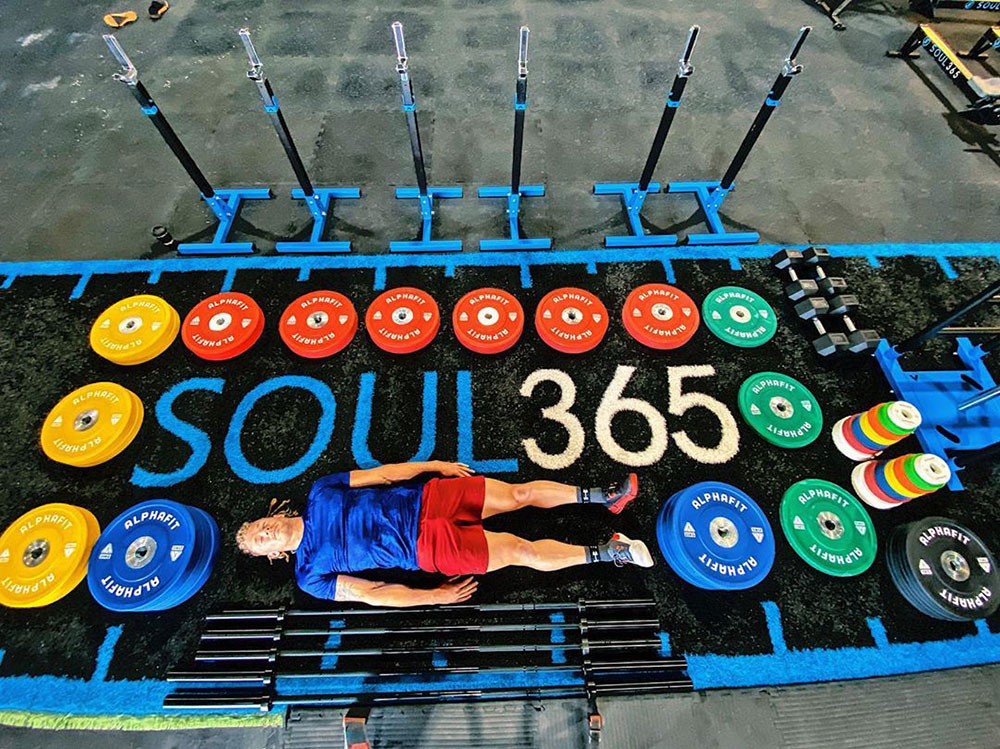 NEWBURY'S HOME GYM BENEFITS
There are a host of benefits that come with having your own workout space at home, but here are my top three:
1 | CONVENIENCE
My life is busy and I wouldn't have it any other way. That said, I love training and I love being able to socialise while I do it; there's nothing like heading into the pain cave with friends and laughing about it afterwards. Now I can invite people over for a workout and a coffee to change up the scenery, and I only have to travel 15 meters (rather than minutes). On particularly busy days, this is a game-changer for me. Not to mention, Kayla and I live 100m from the beach, so that also makes for an unbeatable recovery session.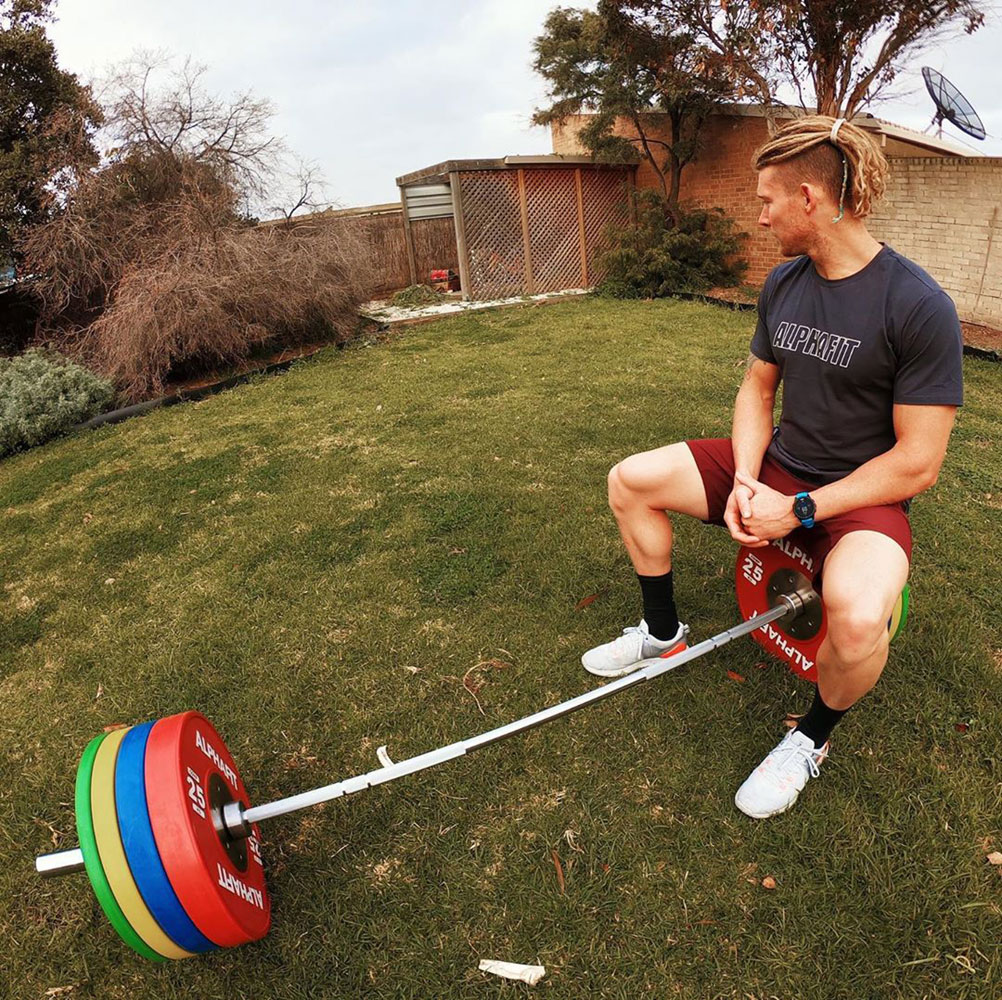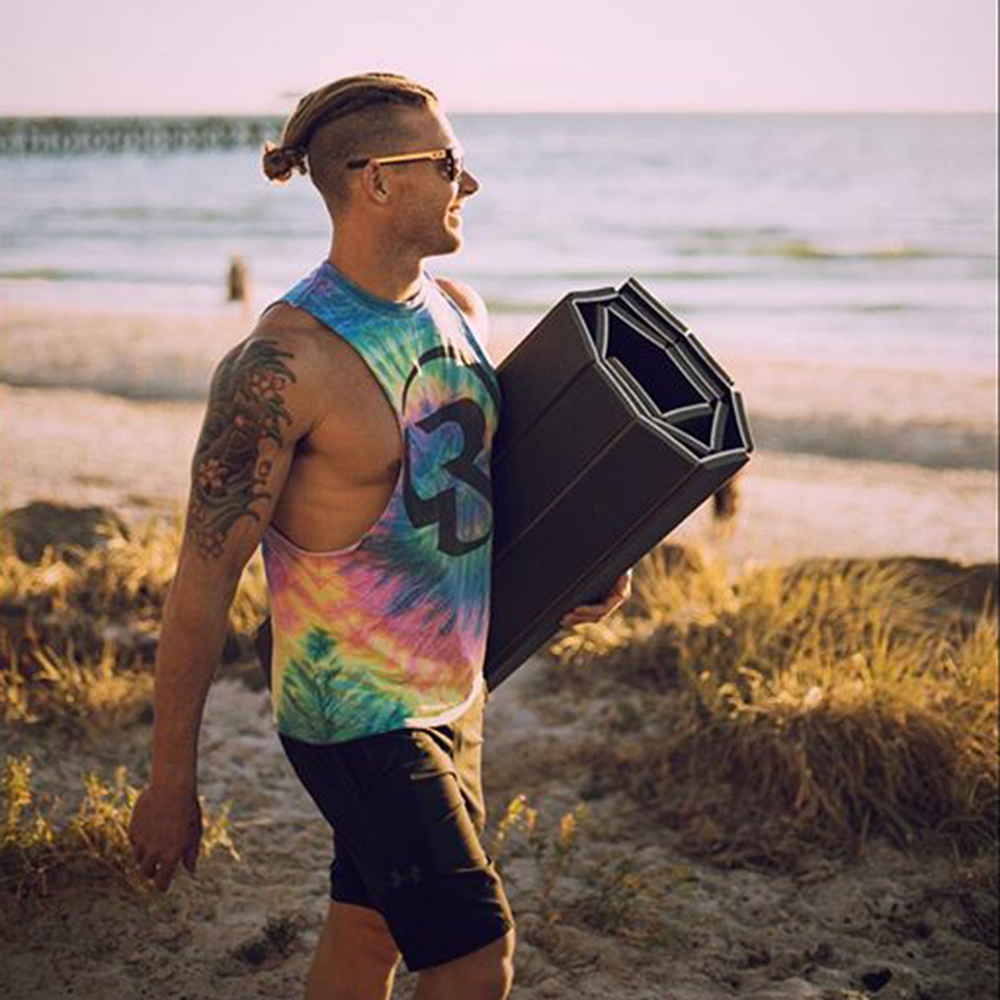 2 | YOU CHOOSE THE EQUIPMENT
Choosing the right equipment took a lot of time and consideration as I'm working with a somewhat confined space, and have to be ultra-efficient with how I use it. While you don't want a home gym to be cluttered, you don't want it bare, either!
When I said "the legends at AlphaFit", I meant it. They created a 3D virtual render of what would fit in the gym, including all the equipment I wanted. This completely guided the way I set the gym up. And it was cool AF.
A couple of other "non-negotiables" for me included a space to train in the sun. So I opted for two rigs; one inside and one outside. Now I get the best of both worlds, plenty of vitamin D and our dogs, Pippi and Midda, can hang with me in the sun, too.
Since I was about 14 years old, I've wanted a proper bench pull. I was so sick of stacking a bench on top of boxes and balancing a barbell on the edge of the box, so I treated myself and added one to my list, too
And something else I think is very handy (especially if your home gym is in a neighbourhood area), is foam jerk blocks. With barbells continuously smashing the floor, they come in super handy as noise and vibration limiters.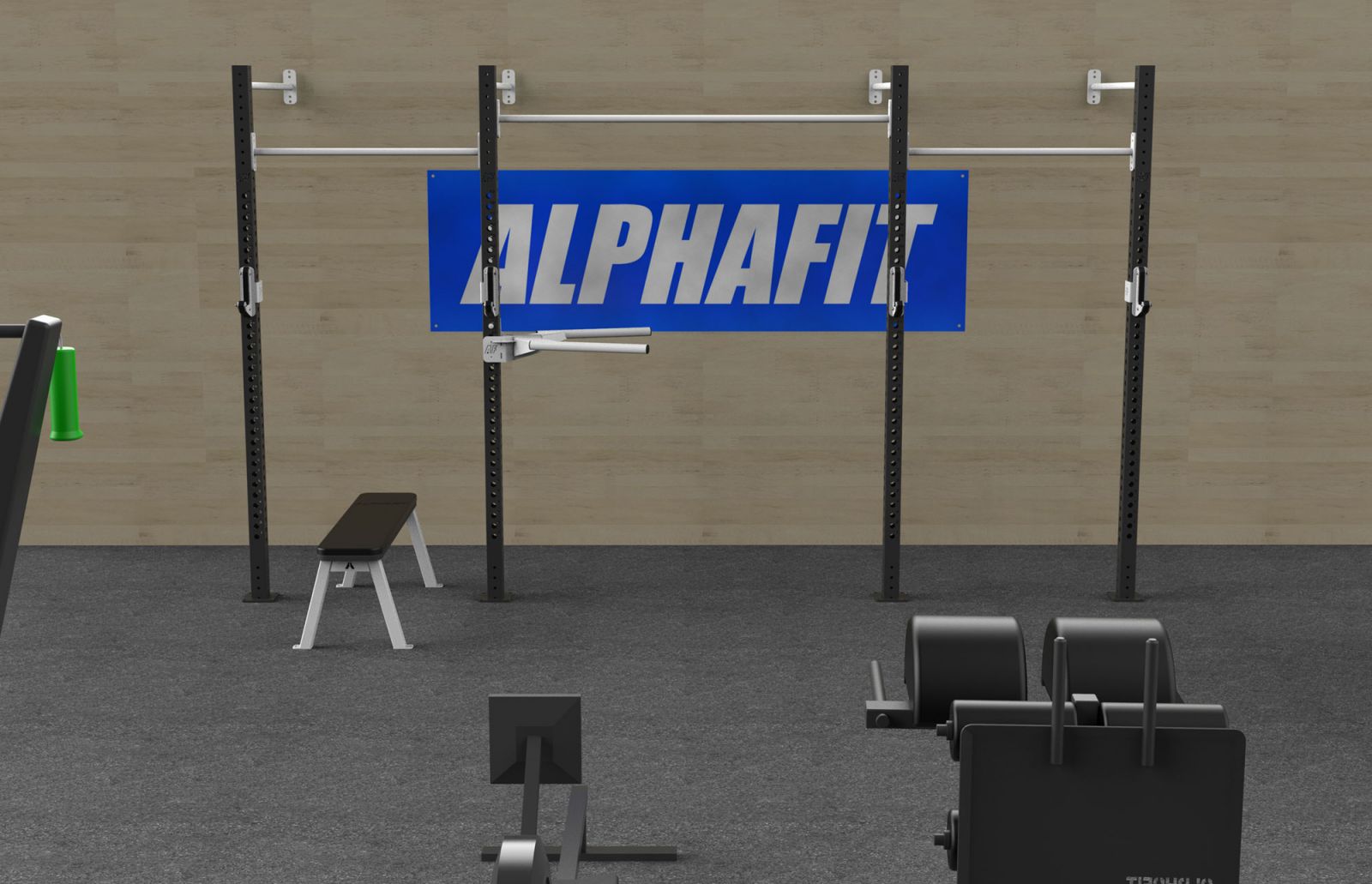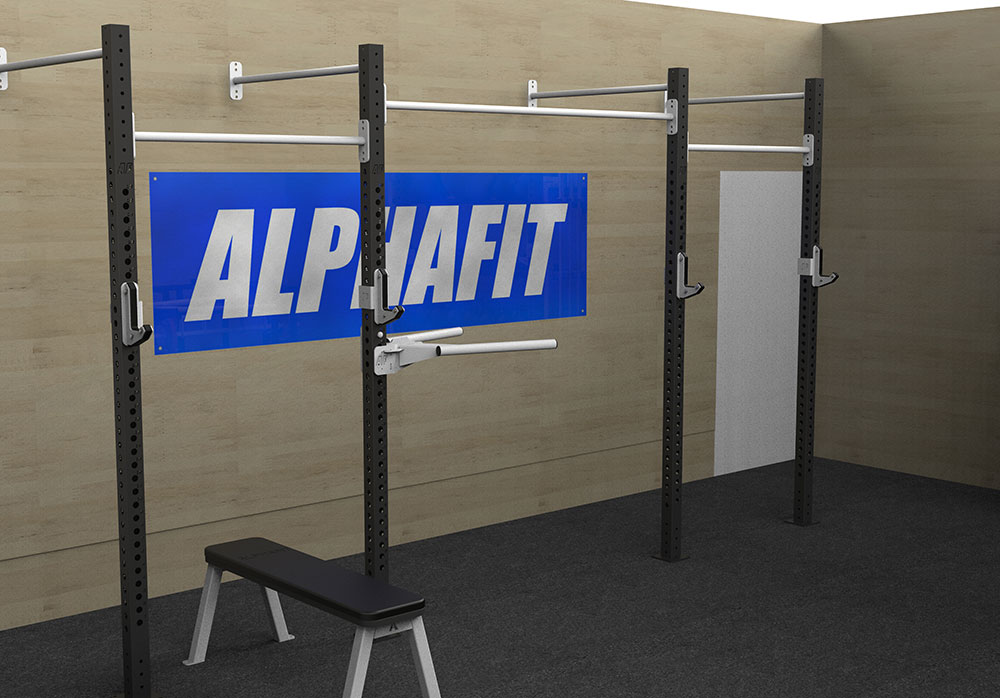 3 | AESTHETICS
A cluttered training space has never brought out my best effort, so I took the time to frame the walls and clad them with quality, but cost-effective, wood vinyl plank to keep it looking sharp and aligned to Soul365 HQ. A professional-looking space sets the tone for my training sessions (that, along with good music). A neat and tidy gym allows for a productive session, and for me, the small details go a long way.
I can't wait to show everyone the finished product of my ultimate AF home gym (aka 'Soul365 West Beach') so keep an eye on the AlphaFit pages for updates.
Here the first sneak peek: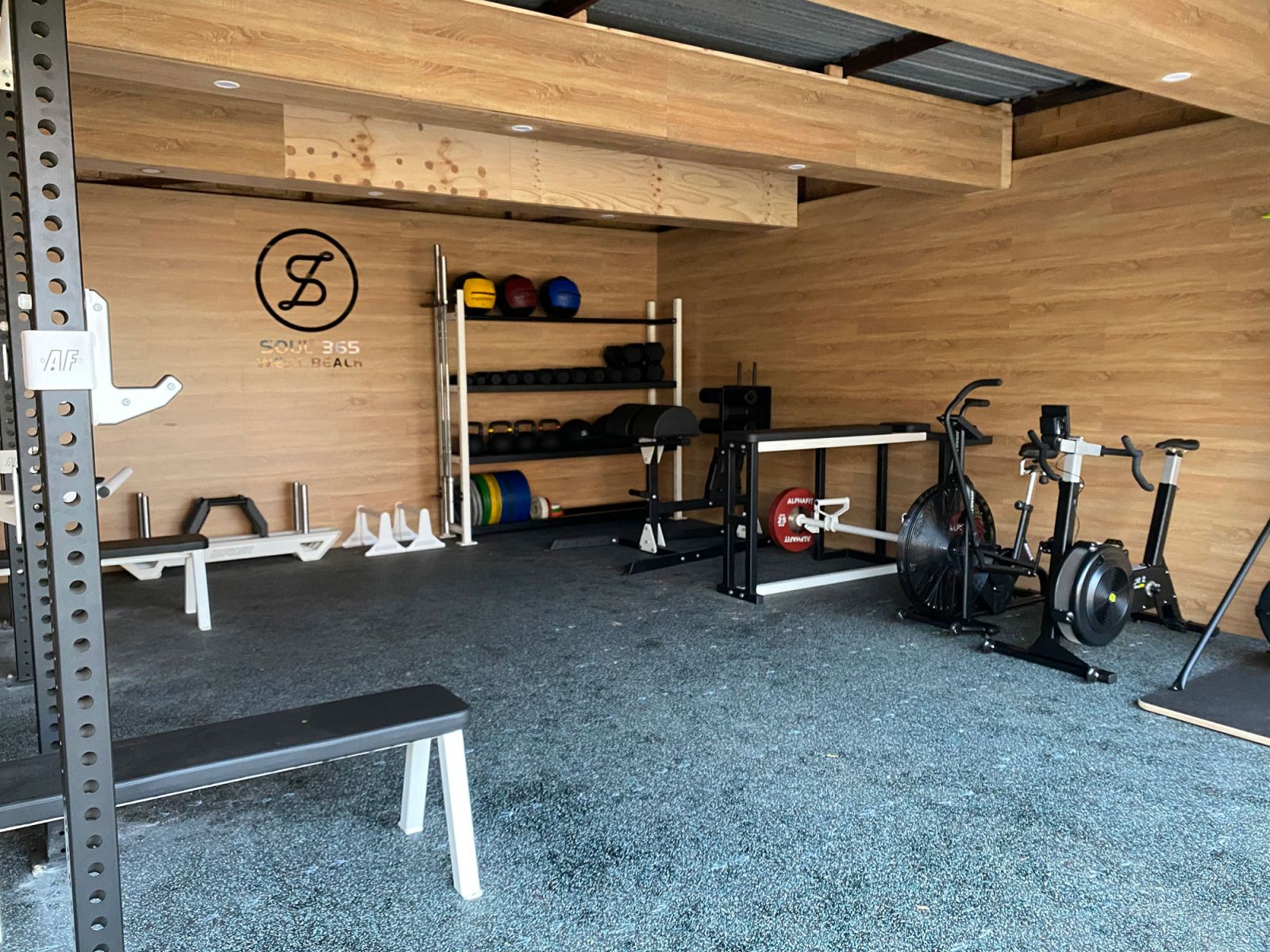 Author: James Newbury
Instagram: @jamesnewbury | Facebook: www.facebook.com/jamesnewbury180/