Groundhog Day?
We're all thinking it - not a spectacularly interesting start to the Open this year. Workout 19.1 is all about putting your head down and getting it done. Instead of struggling to write something creative, we'll just be direct - suck it up, make your movements efficient and enjoy your playlist!
---
Workout 19.1
15 min AMRAP
19 wall ball shots
19 calorie row
Men 10ft target, 9kg ball
Women 9ft target, 6kg ball
---
19.1 Workout Description
The workout begins with the medicine ball on the ground and athlete standing tall. After the call of "3, 2, 1… go," the athlete will pick up the ball and perform the wall-ball shots. After 19 reps are complete, the athlete will move to the rower and pull 19 calories. The monitor must read 19 calories before the athlete can unstrap and move back to the wall-ball shots for the next round.
The athlete's score will be the total number of repetitions completed within the 15 minute time cap. Each calorie completed on the row will be equal to 1 rep.
There is no tiebreak for this workout.
CrossFit Movement Standards
In the wall ball shot, the medicine ball must be taken from the bottom of a squat, hip crease below the knee, and thrown to hit the specified target.
The rep is credited when the centre of the ball hits the target at or above the specified target height. If the ball hits low or does not hit the wall, it is a 'no rep'. If the ball drops to the ground from the top, it cannot be caught off the bounce to begin the next rep. The ball must settle on the ground before being picked up for the next rep.
The monitor on the rower must be set to zero at the beginning of each row. The athlete mayu have assistance resetting the monitor. The athlete must stay seated on the rower until the monitor reads 19 calories.
To read more visit the Open website [here].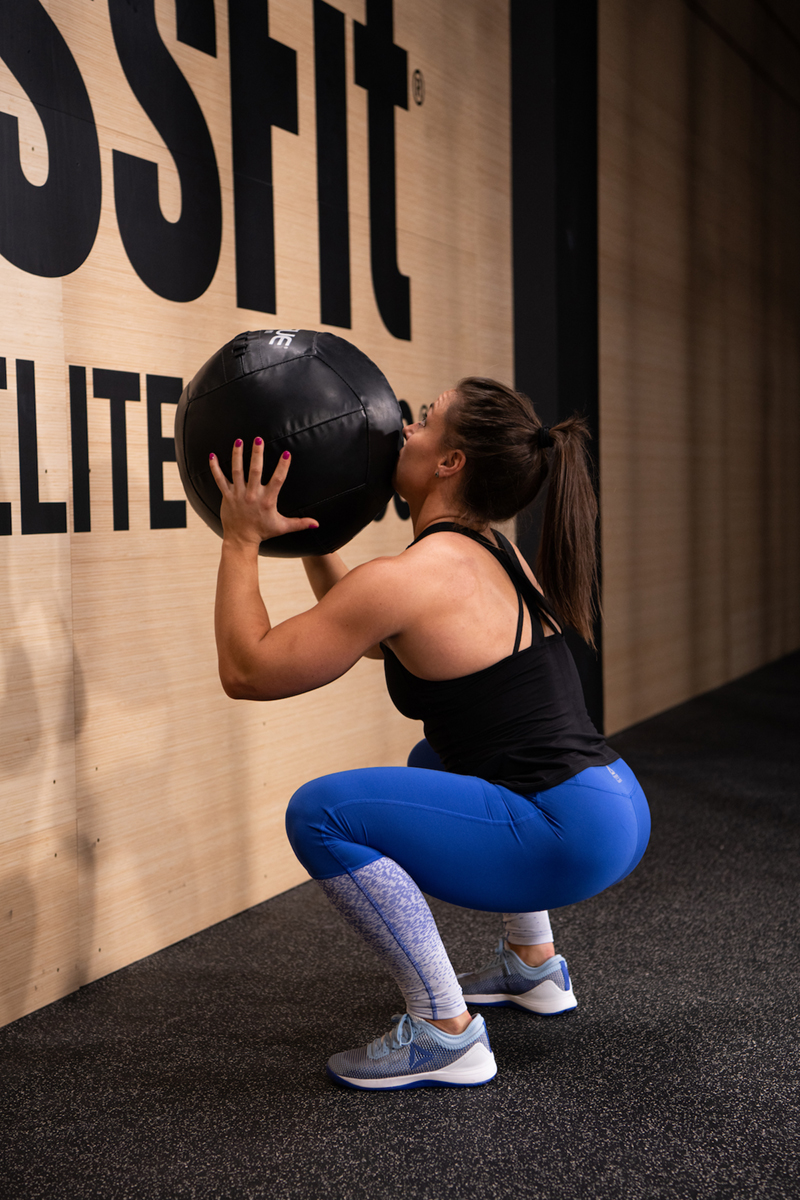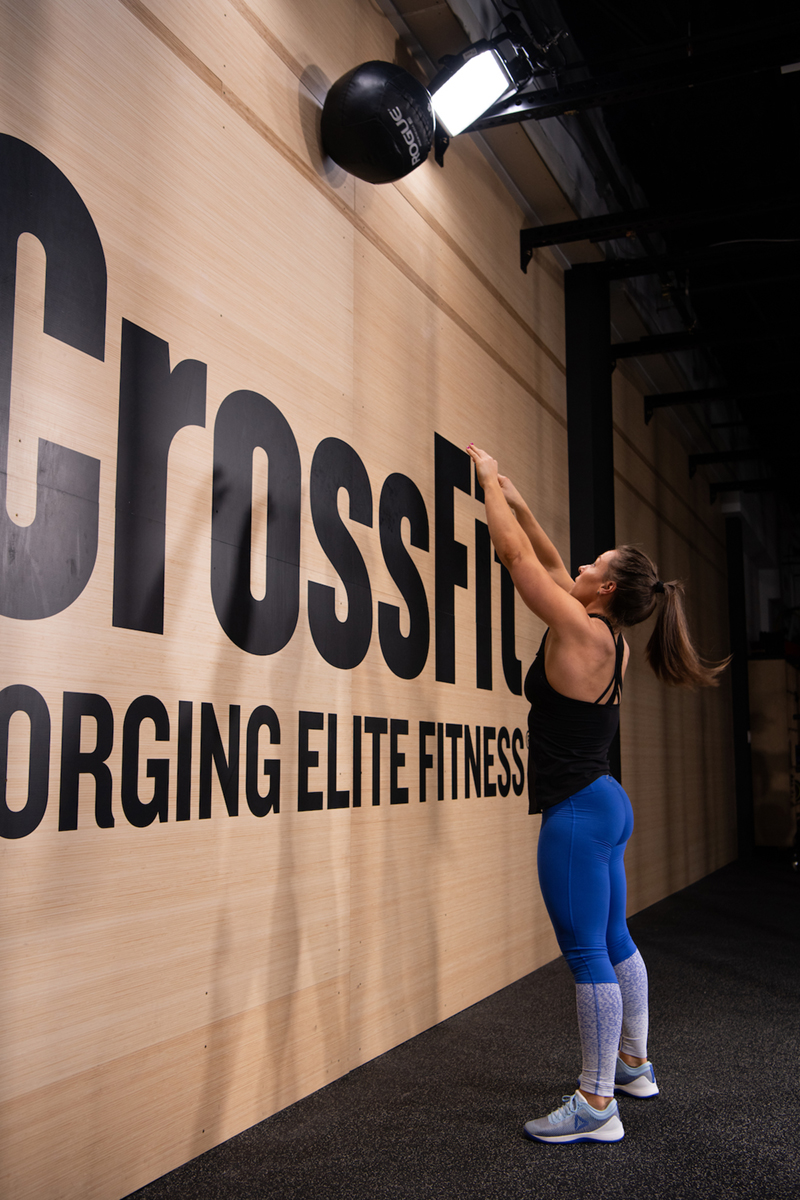 Photos courtesy of CrossFit Inc.