Working with Chris Dennis, Head of Geelong Cats Strength & Conditioning, AlphaFit designed a space that would work to get up to 50 AFL players through elite Strength and Conditioning sessions.
We incorporated a custom colour black 6 Cell Rig that would get 12 players squatting and benching at one time. The ability to customise the size of the bridges enabled AlphaFit to maximise space and fit in an extra cell to get more players training at once.
The rack has Multi Grip Chin Up Bars to target every angle and muscle including neutral grip chins for the athletes. It also features custom heights for chin ups—Geelong has a couple of tall players where they need extra height so they can complete the full range of movement.
Rig Mounted Core Trainers, Fly Away bars, and Outrigger Trawler Arms to hang rings and climbing ropes provide versatility on the rack and in the exercises the players can perform. Rig Mounted Padded Pegs so they can complete a range of controlled movements including Bulgarian split squats and myofascial release.
"THE GREAT THING ABOUT THIS RACK FOR ME AS A STRENGTH AND CONDITIONING COACH IS THE VERSATILITY, THE FUNCTIONALITY, AND THE ABILITY TO HOST PURE NUMBERS"
Chris Dennis - Geelong Strength and Conditioning Coach
The custom Flat Benches feature wide bench pads and a specific height for different sized players so they can comfortably complete exercises correctly. The Bench Pull was also customised to include new handles allowing bigger players to complete a full range of movement at all times.
In addition, The Cats also have AlphaFit Premium J hooks providing a safer and easier option to rack barbells, as well as foam plyo box sets, hex dumbbells, power bands, hex/trap bars, slam balls and kettlebells.
Our manufacturing facility based on the Gold Coast allowed us to completely customise all parts of the fitout to ensure we could make the most of the training area design for Geelong. You too can train on the same premium standard of equipment used by elite sports clubs and their star athletes—AlphaFit are your turn-key solution for all gym fitouts.
AlphaFit are proud to have assisted Geelong Cats throughout their new Elite Sports Club fitout from design to manufacturing and installation.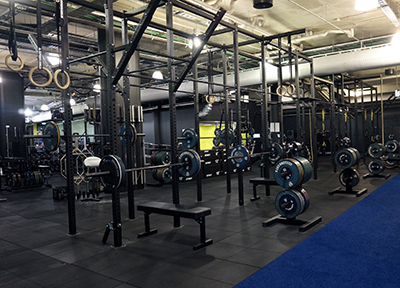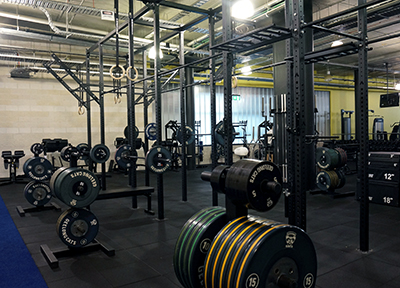 "ALPHAFIT EMPOWERS US TO PUT 100% INTO OUR TRAINING ON AND OFF THE FIELD"
"When it comes to strength equipment required to train professional athletes to perform in the sporting arena the three things that first come to my mind is quality, specificity and safety. These are the key pillars of why we, Geelong Football Club chose AlphaFit as our main equipment supplier for our performance centre. The Australian made equipment is for mine the most superior on the market, in quality, design and functionality.
The team at AlphaFit are always 100% open to listening to the requirements of our individual athletes to develop specialty equipment in order to ensure all needs are met to enhance on-field performance.
AlphaFit empowers us to put 100% in to our training on and off the field."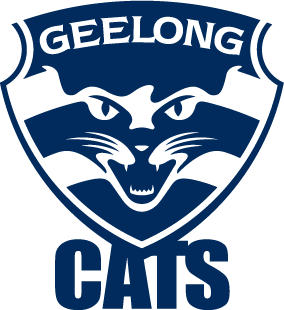 Chris Dennis
Strength & Speed Coordinator
Geelong Cats Football Club
PROUDLY AUSTRALIA'S PREMIUM STRENGTH & CONDITIONING SUPPLIER
AlphaFit have experts who are highly qualified Strength & Conditioning specialists on our fitout consultant team that can talk your talk and understand exactly what you need.
Having worked with and completed full fitout consultations for teams in the NRL, AFL, A-League and numerous other professional training institutes and organisations, when it comes to experience we are the only equipment supplier in Australia that backs up what we claim to provide and have stood the test of time.
Enquire and let us help you build a world-class training facility that has no compromises.