Take your workout outside and train on a weather and rust resistant rig from AlphaFit. Did you know - we offer the option to add zinc coating to all our steel equipment enabling you to create the outdoor gym of your dreams.
Protection from the Elements
Our steel goes through a structured 3-step process to ensure resilient, cost effective protection on the final product. This process provides an additional protective layer between the steel and the powder coat, preventing the base material from being attacked by the elements.
Step One: The steel surface is prep-bathed, cleaned and prepared ready for the zinc layer to be applied.
Step Two: The steel product is immersed in a chemical bath containing dissolved zinc in a process called zinc electroplating.
Step Three: The part is then finished in our unique textured powder coating in one of our 12 standard colours.

Together, the zinc plated layer and our unique powder coat creates a durable, weather resistant finish so that your rig can be stored outdoors year-round. To view our range of Outdoor Rigs click [here].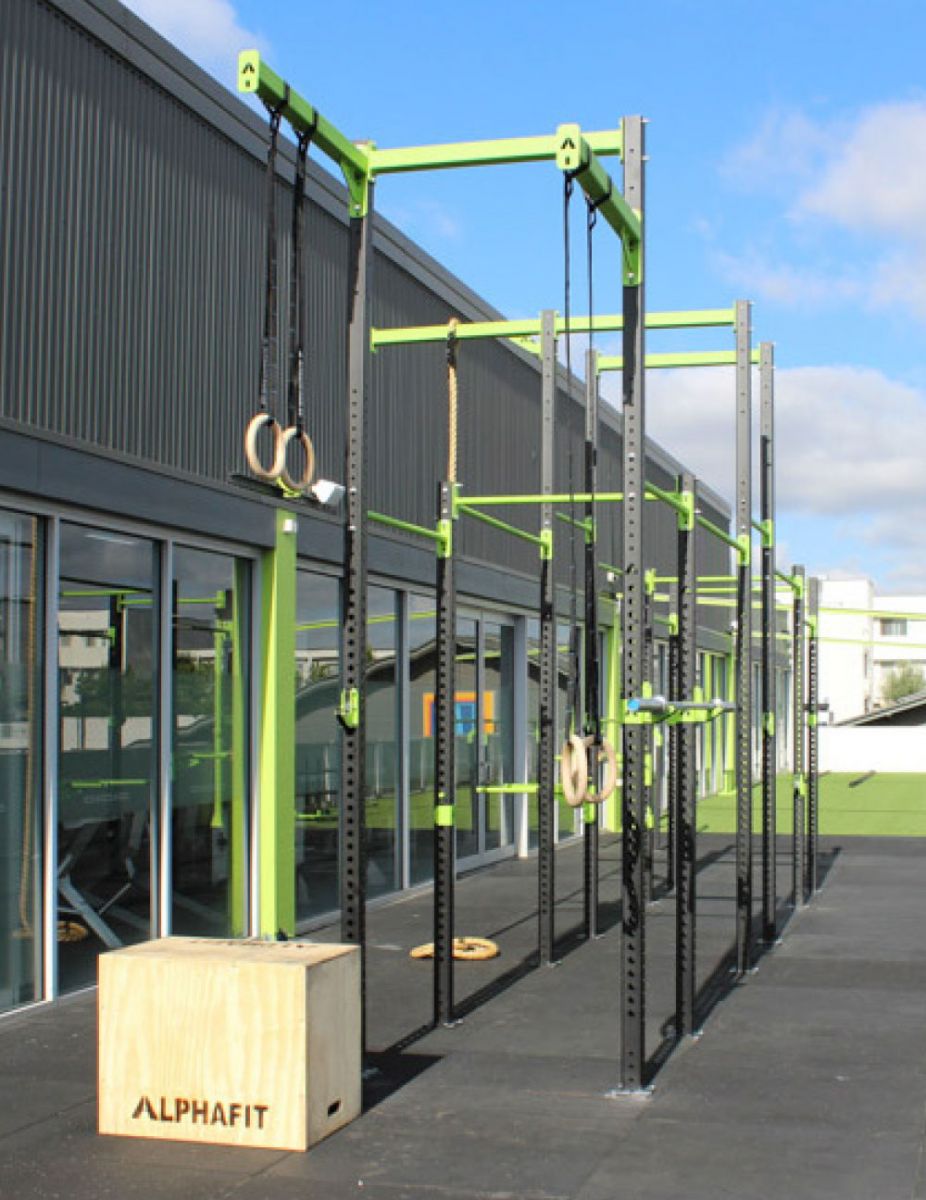 Extend the life of your rig
The zinc electroplating adds a layer of corrosion protection to your equipment and helps extend the life of your rig. This treatment enables us to fit out gyms in the middle of the great outdoors, with no roof or overhead covering required. It is the perfect solution for athletes looking to build a backyard gym, or schools and government facilities fitting out an outdoor or rooftop training space.
CrossFit Mitchelton selected a 7 Cell Freestanding High Fully Braced Rig for their outdoor training space enabling up to 33 people on individual chin up bars at one time. Click [here] to read more about their fitout.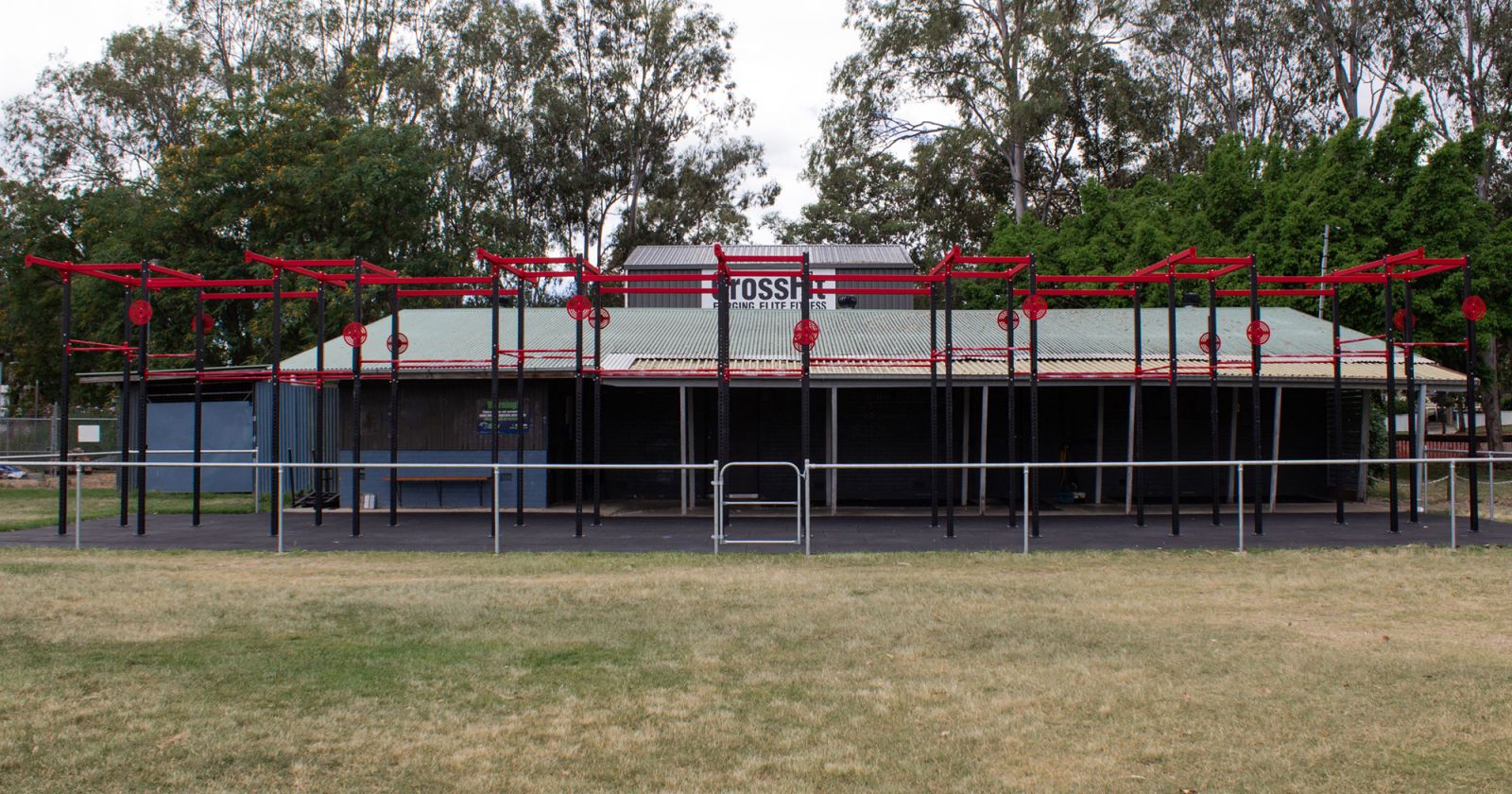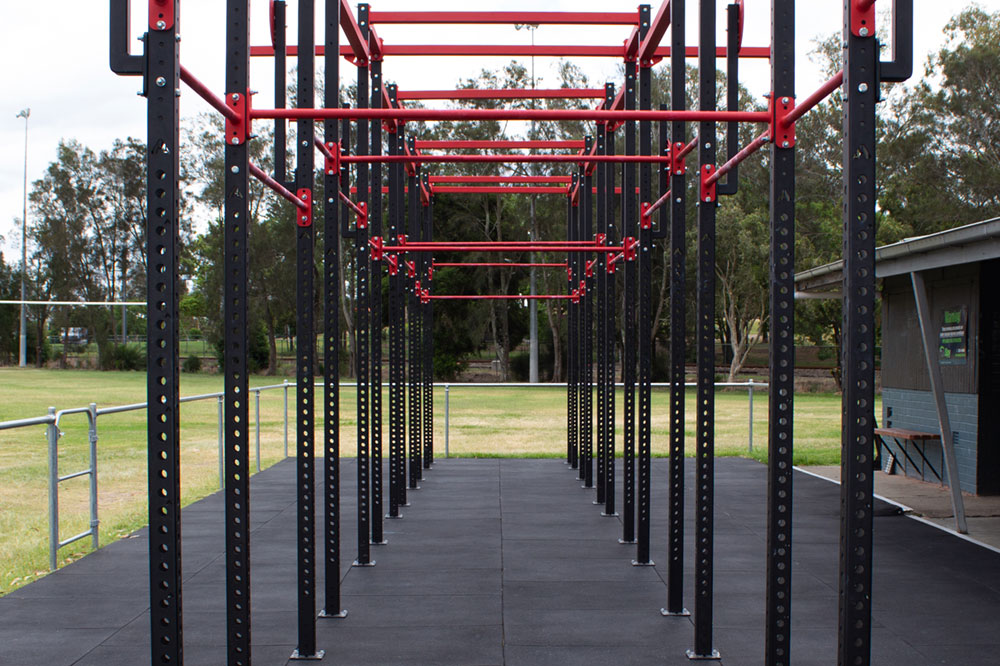 Innovative. High Quality. Customisable.
Designing and manufacturing our steel equipment in-house enables us to have creative control over every step in the process. If you're hunting for a unique and custom piece of equipment or facility fitout, we're up for the challenge.
Looking to build a rig in a coastal location or close to a swimming pool and need the ultimate protection? Ask us about our galvanised and stainless steel options.