AlphaFit are excited to announce that they have won the Gold Coast Business Excellence Family Business Award for November 2020!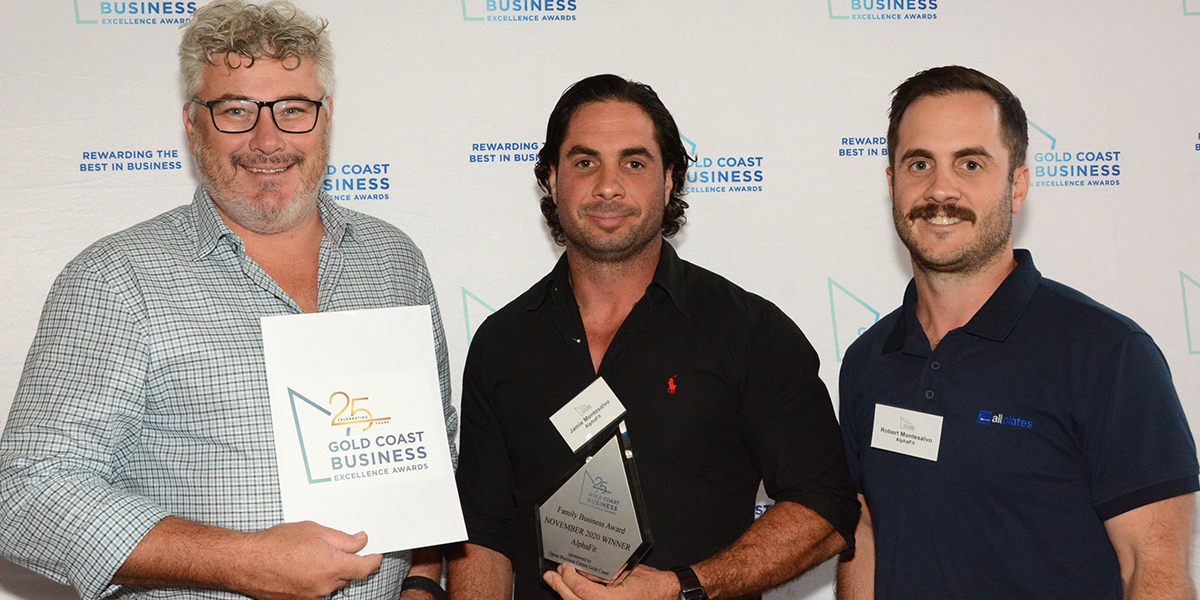 AlphaFit recently won the November 2020 Family Business Award presented by the Gold Coast Business Excellence Awards. Each month, awards are granted in 10 categories, concluding in the annual awards for each category and the Business of the Year Award.
Celebrating their 25th year of operation, the Gold Coast Business Excellence Awards have grown to be recognised as the region's most comprehensive and prestigious business awards scheme, offering specific and meaningful benefits to the wider Gold Coast business community.
The Family Business award recognises long-standing family-owned and operated businesses that have seen generations of family continue and grow their business legacy. Winners of the award are able to demonstrate the integration of the family into the business, and its effect on business practises, culture and division of responsibility.
AlphaFit is proud to be award winners of the 2020 November Category for the Family Business Awards. The company was first established in 2013 by Gold Coast brothers Jamie and Bobby Montesalvo and is Australia's leading manufacturer of Australian fitness equipment. As part of a third-generation steel manufacturing company, AlphaFit has leveraged more than 20 years of steel manufacturing experience, engineering and marketing capabilities to fast become the innovative market leader of high-quality fitness products.