There's a lot to consider before you head on the path of owning your first gym and right at the top of the list includes raising capital for the equipment and the fitout.
If owning or expanding your own fitness business sounds like a dream come true, but you're deterred by the costs of purchasing gear, then equipment financing is a solution for you. This article will explain our commercial lending options and give you an insight into what's involved in selecting the right finance loan.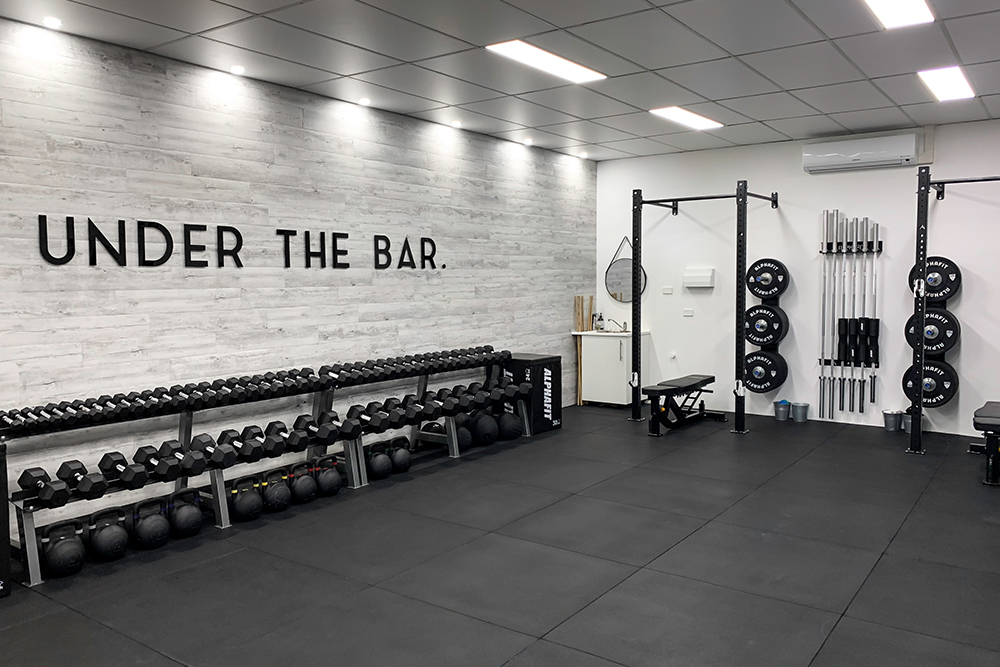 What Options Do You Have to Finance a Gym?
AlphaFit offers two commercial lending options, Shift Payments and Chattel Mortgage through our equipment and fitout finance specialist partner, GetCapital. GetCapital is an award-winning non-bank business lender, with a reputation for providing flexibility, convenience and for being uncomplicated. Our partnership with GetCapital offers competitive industry rates exclusive to AlphaFit to assist you to access the finance you need to grow your fitness business.
The commercial finance options of Shift Payments and Chattel Mortgage not only offer a powerful financial solution but include flexible payment terms, is GST claimable and 100% tax deductible and have no hidden costs.
Flexible payment terms are especially helpful for managing one the most demanding aspects of your business: cash flow. Major equipment purchases can have a significant impact on readily available funds and flexible payment terms made on your terms assists by giving you time to effectively control your cash flow and develop your business.
Lending Limit
Up to $150,000
Up to $750,000
Loan Type
Business: payment solution
Business: asset finance (Chattel Mortgage)
Interest Terms

14-day terms free (no fee or charges)
Based on your business circumstances

Based on your business circumstances
Repayments
Flexible agreement,

up to 13 or 26 weeks

Flexible agreement,

1 - 5 years

Establishment Fee

One-off transaction fee
Choose up to 90 days or 26 weeks to pay, for a nominal fee

No fees
Approval Process
2 minute application process and same day approval
Credit approval within 24 hours

Other Benefits
GST claimable and 100% tax deductible
GST claimable and 100% tax deductible
How to apply
---
What is the difference between Shift Payments and Chattel Mortgage?
LOAN TYPE EXPLAINED
Shift Payments
Shift Payments is a revolving account with a finance limit of up to $150,000. One of the benefits of Shift Payments is that it gives you an additional 14 days to pay for your purchase at no cost. Alternatively, you can also select longer terms for up to 26 weeks for a fee. The benefit of Shift Payments is that it allows you to improve cash flow by offering you the flexibility to choose your terms either to pay in full or pay weekly.
Chattel Mortgage
A Chattel Mortgage is a popular financial agreement that provides you with the capital funds to purchase and acquire the equipment and gives you the ability to arrange flexible terms involving regularly fixed (usually monthly) payments. Your business takes ownership of the equipment at the time of purchase and GetCapital takes a mortgage over the gear as security for the loan until the contract is complete. Compared to Shift Payments, the finance limit for Chattel Mortgage is significantly higher up to $750,000 and does not require you to provide any financials as long as the invoice is below $250,000. Chattel Mortgage ensures you only need to borrow the amount you need, and you can structure payments to suit your needs.
FAST AND SIMPLE PROCESS
Opening a Shift Payments account or Chattel Mortgage account is a very fast process and only takes a few minutes.
All you need to start is a new or existing active ABN, Australian license or passport, Australian mobile number and bank statements. For the pre-approval of a Chattel Mortgage, if you have an invoice above $250,000, you will also need to provide financial statements to GetCapital.
Credit approval is normally very quick. Shift Payments requests can be approved within a few minutes and Chattel Mortgage credit approval often will take less than 24 hours.
HOW DO YOU MAKE PAYMENTS FOR YOUR ALPHAFIT EQUIPMENT?
Shift Payments
For Shift Payments with payment terms of 13 weeks, it's as simple as uploading your invoice on the Shift platform. For Payment terms of 26 weeks, AlphaFit will send the invoice to GetCapital on the customer's behalf. On receipt of the invoice, Shift payments will pay for the invoice directly and immediately. From there, AlphaFit will dispatch your equipment as quickly as possible.
Chattel Mortgage
The payment system for Chattel Mortgage is seamless and requires very little effort from you. Once you are approved for Chattel Mortgage, AlphaFit will send the equipment invoice to GetCapital and a loan document is sent to you from GetCapital. As soon as the loan agreement is accepted, payment will be sent to AlphaFit from GetCapital and your equipment order is processed straight away.
To find out more and secure a referral, contact us directly.