AlphaFit Monkey Bars are a powerful tool for any training facility. They can be used as an anchor point for suspension training, used for pull-ups and used for grip strength development. The incorporation of Monkey Bars into any training program provides a different stimulus and requires a level of focus which ordinary training generally won't provide. Of course, the goal is to have the strength, mobility and coordination to scale across the Monkey Bars for a seriously challenging workout. Our Monkey Bars are completely modular and customisable – regardless of if you want to mount from the roof, ground, walls or pillars – we've got a solution for you.
AlphaFit Ceiling Mounted Monkey Bar Rigs are ideal for schools, gyms and training centres that may be short of wall or floor space and have wood studs or concrete ceilings for anchoring. Available in 4 different widths from 1050mm to 2100mm, customise your height drop and join together multiple cells to create the ultimate climbing path. Great for anchoring gymnastics rings, bands, TRX suspension trainers and more.
Build excitement in your facility with a suspended monkey bar path. Design the most fun and functional configuration for adding maximum flexibility to your training programs.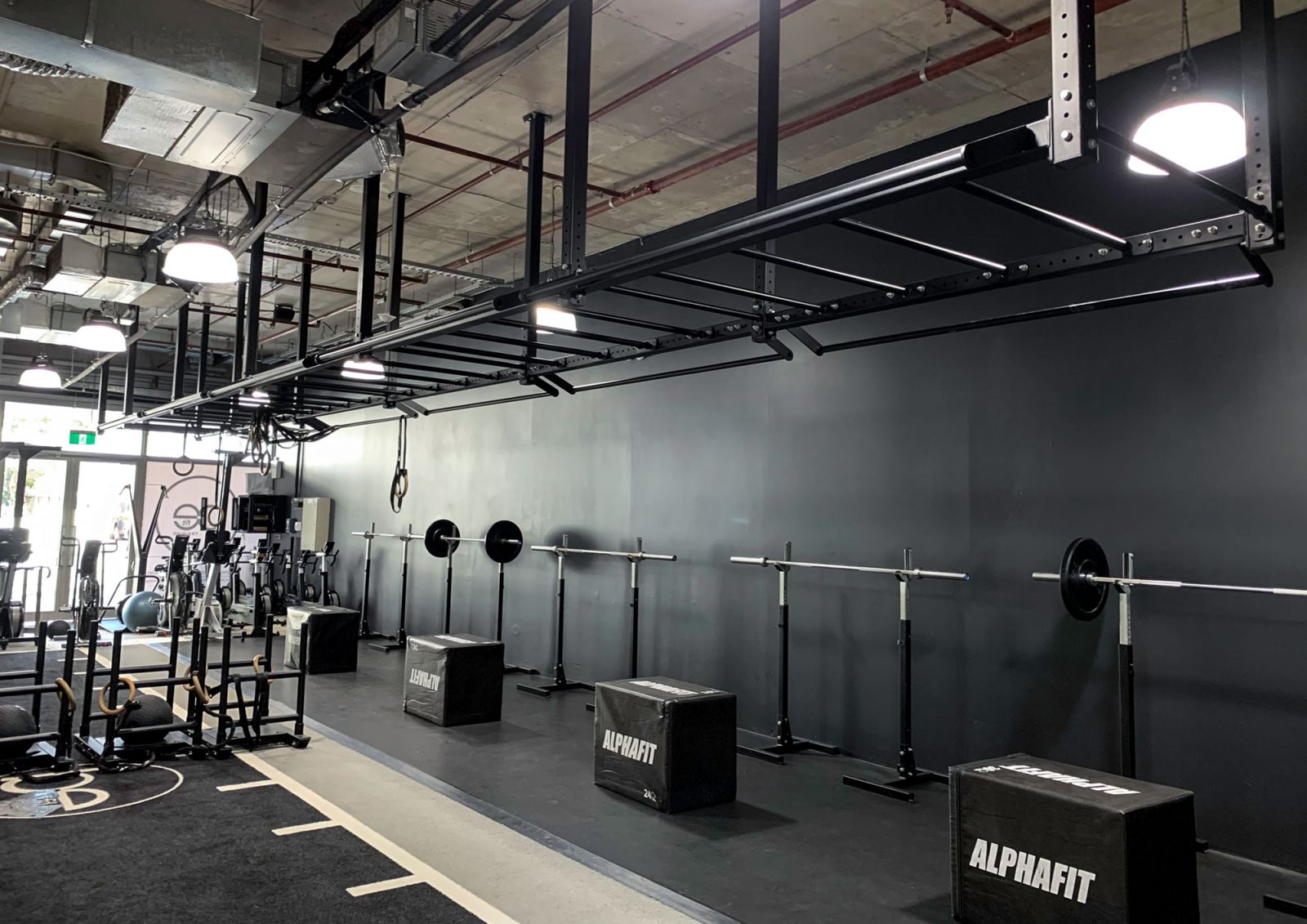 Monkey See. Monkey Do.
Impressive in design and use, this system could become the centre piece of your facility just like the setup at Befit Training. Befit is a boutique personalised strength and conditioning centre in Sydney's Double Bay. Their AlphaFit fitout includes a 5 Cell Ceiling Mounted Monkey Bar Rig covering over 11 metres and has become a key feature for the fun, dynamic group training environment they offer.
Check out a case study and photo gallery on our Befit Training fitout [here].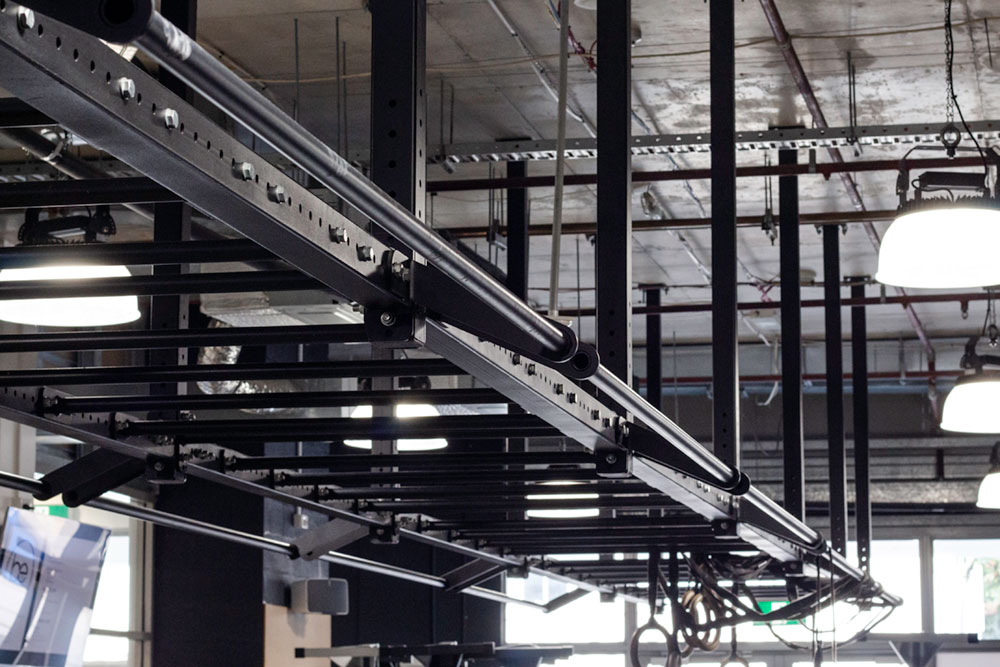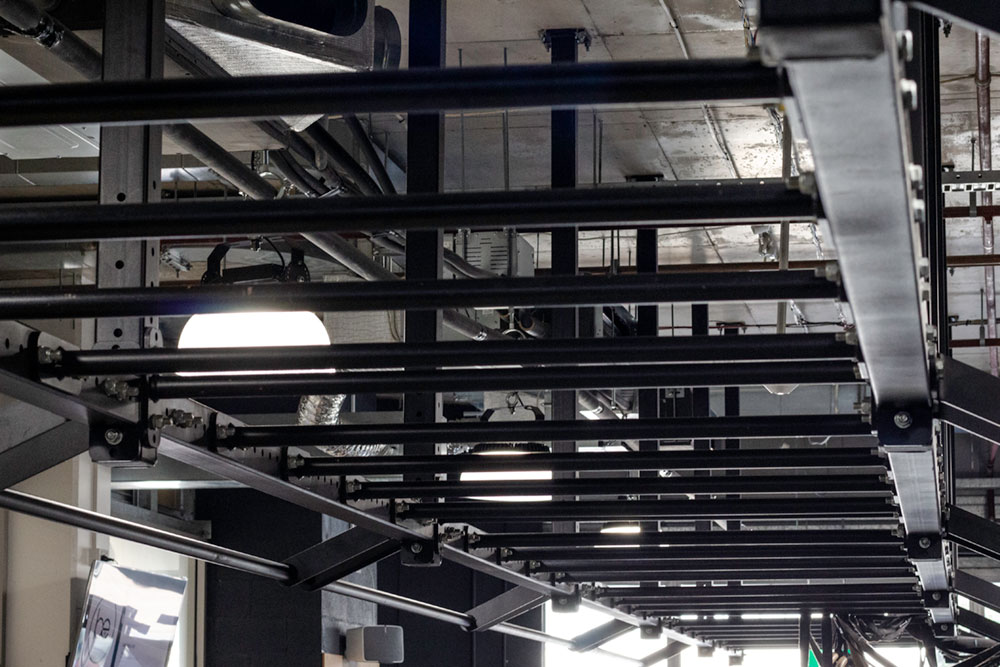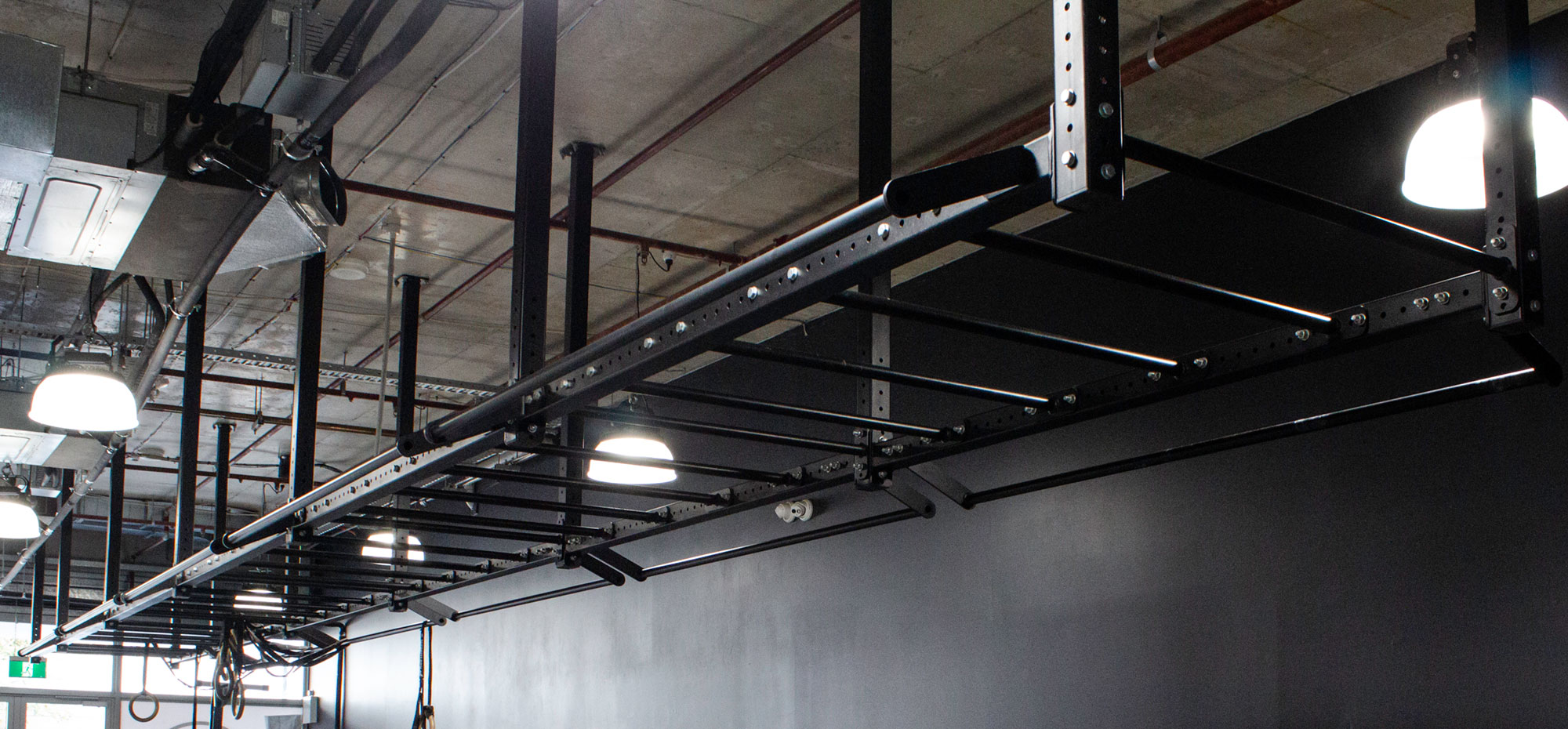 Can't Ceiling Mount? We Can Pillar Mount Too.
If you have limited floor and wall space, and are also unable to attach the Monkey Bar Rig to your ceiling—no worries! By designing and manufacturing our Rigs on site in Australia we can customise a solution to suit your facilitiy's individual requirements.
Ion Training in Sydney's CBD chose to ultilise their centre pillars to mount a custom monkey bar solution. We were able to customise the length of the path and the width of the mounting brackets to accomodate their unique space.
Check out a case study and photo gallery on our Ion fitout [here].
Australian Made Monkey Bar Rigs
There is almost no limit to what we can create with the Monkey Bar Rig. This fully customisable set up can be designed to incorporate incline and decline sections, rings, ropes, climbing boards and more. Talk to us about creating your dream rig for your gym. View a selection of Australian made Monkey Bar Rigs [here].