Filled with determination, ambition and a strong sense, Jenna Louise has gained quite a following on Instagram over the last year known for her workout videos, luxurious active escapes and motivational talks. We sat down with Jenna to get a bit more of an insight into the challenges she's had to overcome during her career, the secret behind her positive mindset and drive and if she plans to compete again on the next Ninja Warrior...
---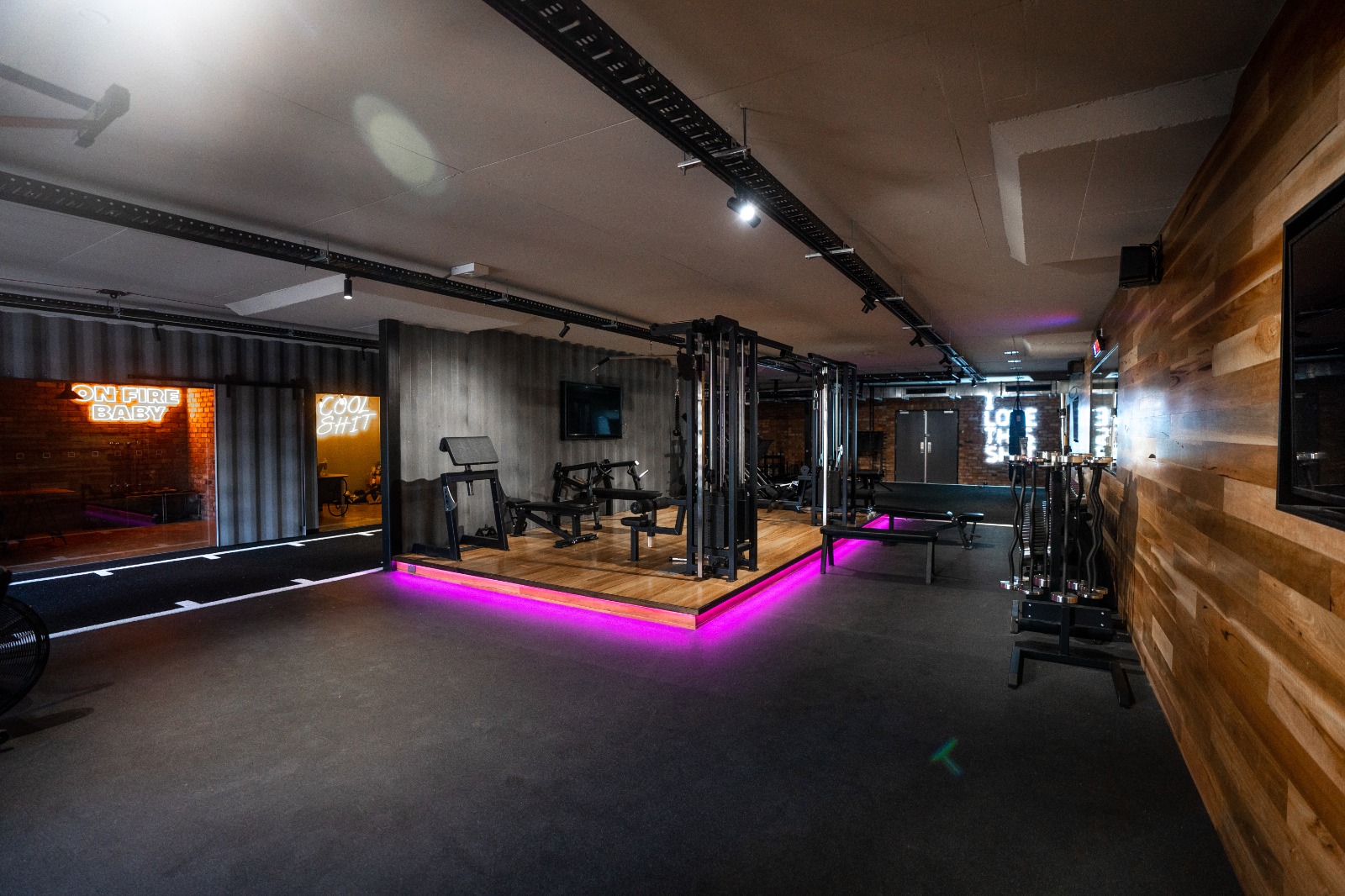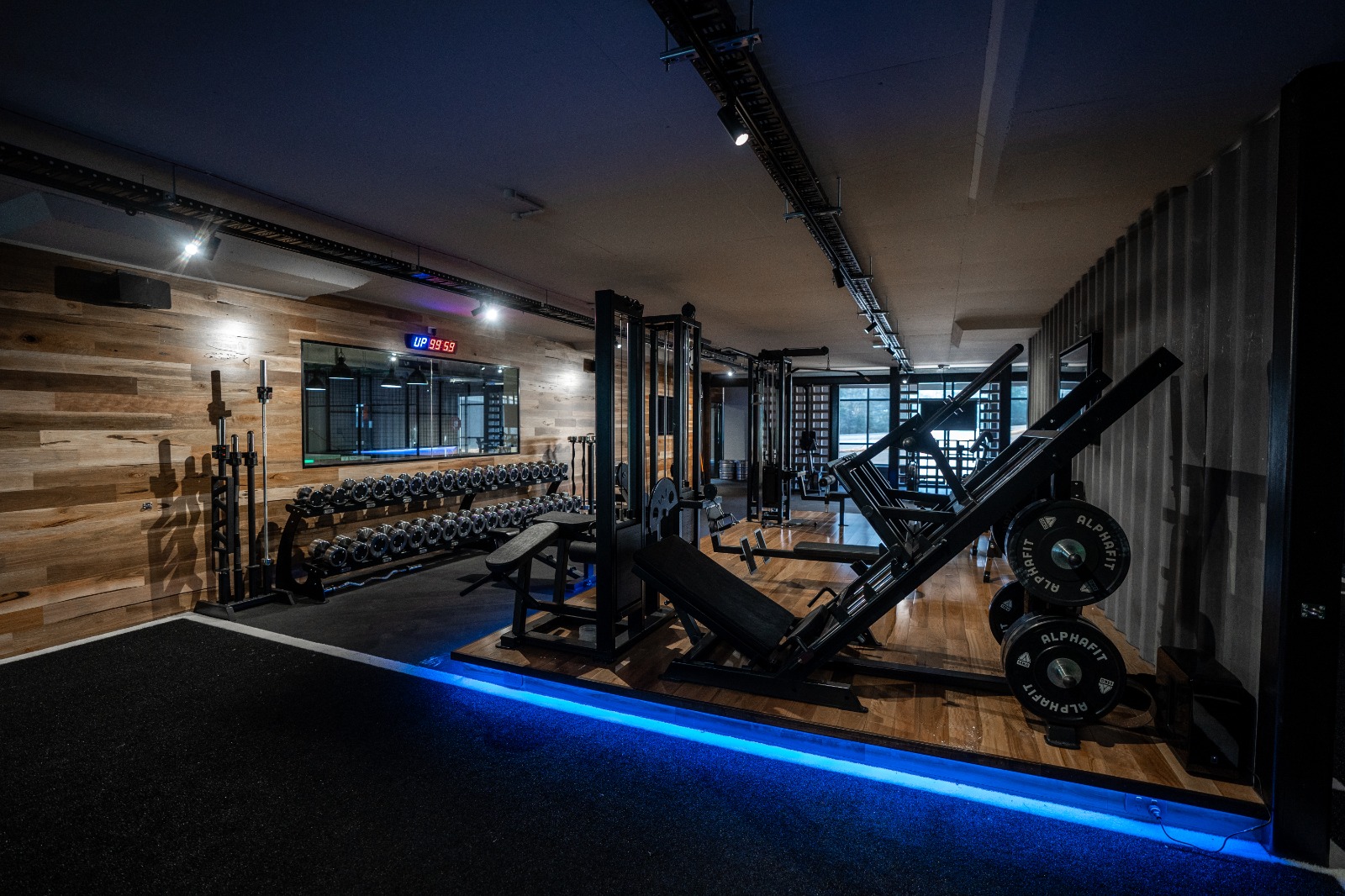 With your partner Scott, together you opened up a private training studio 'JL Studio' in December last year. What was the drive and vision behind this business move?
Jenna: That's right, after years of trial and error within the fitness space, Scott and I put our heads together to design a one of kind - purpose built studio.
We were really focused on amplifying the impact we had on the world & taking our business to a whole new level.
Purely designed for content, the gym space was split into four sections. Four training spaces with different training methods on mind. Each space with a TV and ability to face time our online clients. Allowing us to be at the ready to educate with the flick of a switch.
We created a podcast studio, custom kitchen area for nutritional content, recovery room, ice bath and infrared sauna equipped. Fully functioning bar and briefing room. All of which was designed to maximize the energy, Focus and culture within the space. With all sections of the studio having Co-working /share space abilities for hire.
It's a beast.
Within months of opening your training studio, gyms across the nation were forced to close temporarily. Did this affect your studio and own personal training regime?
Jenna: Career wise, Covid-19 forced us to excel. We were on top of our game with online content and creative ventures and we found ourselves busier than ever. People were coming to us for coaching on how to take their fitness business online. We were doing LIVE workouts for ourselves and our brand partners a number of days a week and we were in very high demand which really made us progress professionally.
Challenges are an area both Scott and I truly thrive in. We enjoy the problems solving aspect to it. So when Covid hit we were forced to adapt and with that we helped others and our communities adapt too. Adapting helps freshen up the familiar, shocks the system into change, breaks plateaus which equals growth. We apply this mentality in mostly everything we do, physically and mentally.
Of course having access to our own film studio helped us during the covid period, it meant we didn't have to cut out too much of what we were already doing training wise but we did use the covid period to educate people in getting outdoors and moving their bodies for mental health as well as physical health.
You constantly preach about the power of a positive mindset, and are very open about sharing your own personal struggles and accomplishments. Have you always had this mindset or has this been something you've developed overtime?
Jenna: Definitely something I have developed over time and still developing each and every day because, I am human! Not every day is a walk in the park. In fact, mostly every day I come face-to-face with parts of my inner self that are difficult for me to understand therefore difficult for me to overcome. I have high expectations of myself but it does have a way of catching up on you if you're not careful. It takes a lot of inner work, giving back to yourself and a daily commitment and practice.
What have been the biggest challenges you've had to overcome in your career to date?
Jenna: My career challenges have been some of my biggest life lessons. Coming to terms with knowing that I cannot sustain the 'do it all' career mindset for my mental and physical health and wellbeing has been one of my recent challenges for sure. I have amazing opportunities that come knocking frequently and as much as I would love to say yes to most of them it's being strategic with my workload, values, career progression and the direction I see myself going in.
The need to let some things go, delegate and prioritise and even saying no is something I have really been focusing in on over the last 12 months. I think it comes with the nature of knowing I can do whatever I set my mind to but the question I keep asking myself is…at what cost to my health long term! Burnout, fatigue, anxiety and hormonal imbalances aren't worth messing with and I always say I'll never get there...There is no finish line. The process is forever. Always becoming. Forever changing, endlessly learning.
Are there days when you just don't feel like "showing up" at the gym or on Instagram and how do you find motivation and overcome that feeling?
Jenna: Absolutely, like I said… I am human! I too have my good and not so good days but my training is my therapy so when I don't feel like going to the gym I'll adjust and head outdoors to reconnect with nature. These days my priorities lay within, focusing inwards, working on gently elevating my mental health, sweating often because of the way it makes me FEEL, setting boundaries, taking time to guide myself into a prime state of mind, staying TRUE to my values & practicing self-love. So when the game of tug-of-war in my head overwhelms me, I do the things that put me in easy appreciation to help myself regain momentum and to help find the joy in the journey again.
We know you love training outdoors as much as you do inside the gym. What are the key differences between training indoors vs. outdoors? Do you have a preference between the two?
Jenna: Yes, it is my non-negotiable to spend as much time outdoors and amongst the elements especially on the weekends. It's incredible what fresh air, nature and scenery can do for you internally. For me it helps me clear some brain fog, gain some clarity, take some much-needed time out, inject a serious dose of those happy chemicals; endorphins, serotonin & dopamine and give me that little energy booster I need for the day ahead. I am a sucker for variety and prescribing myself challenges which is why it is necessary for me to incorporate different environments and training methodologies.
Most things I thrive off these days are lived outside the gym. I find ways to use my fitness outside of those four walls. It helps me fall in love with my body's abilities, taps into my inner child so my childish nature can come out to play often. When people ask me what I'm training for, my answer is always LIFE! The skills built inside the gym compliment ALL other aspects that make my life what it is. Applying my fitness in other modalities of life has been something I've done since a very young age because I've always wanted to do it all. Experience as much as I possibly can, train the skills needed to excel and falling in love with the process along the way.
Any plans to apply to compete again on Ninja Warrior?
Jenna: I'll never say never. You won't see me on this season as I have my sights set on a few other tv productions! Watch this space! However the moment they bring back Gladiators, The Jennarator will be ready!
You've very much about getting out of your comfort zone. What advice would you give to someone to push past that feeling of discomfort and turn doubt into drive?
Jenna: Humans are wired to avoid physical and psychological pain most of which will do what it takes to avoid it. I see it this ALOT in people, they feel discomfort creeping in and back off before they get too deep. You're cutting yourself short from reaching your true potential. Discomfort equals growth. Comfort keeps you stagnant, zero room for growth in that little bubble of what you think is safe!
This is where my Daily Dose Of Discomfort stems from. Every damn session my aim is to put myself in the growth zone. I prescribe myself sessions that I know are not going to be a 'walk in the park'. Purposely experiencing pain in different forms on a daily basis to harden the mind one discomforting moment at a time. And I do this in my workouts on the daily - my DDD, This helps to reframe what pain actually is at different levels and intensity to alter my reaction to it. Decreasing my pain threshold by forcing myself to suffer unnecessarily in the short term then using it to move forward with some serious momentum with intent and purpose.
Every day is an opportunity get immersion within, an opportunity to build self-awareness, grit and accountability with each battling session – This is what I call Character Building!
So try this: Set the intention tonight before you go to sleep tonight, that tomorrow you will do something that makes you slightly uncomfortable and feel that empowering feeling engulf you as you realise that YOU stuck to your guns, stayed accountable and didn't back away. This is the building blocks to discipline folks! How you approach, think and tackle any given situation is what can make or break the outcome. Enjoy the growth zone.
James Newbury and yourself recently collaborated on a fitness program called Going-Ultra. What is Ultra about what was the inspiration behind this venture? What is the vision you have with this programme?
Jenna: Ultra is quite literally programming for health, vitality and longevity. This is the system that James Newbury swears by and has helped him become the athlete he is today.
As an Ultra Athlete, no stone is left unturned when it comes to your training, recovery and lifestyle. Ultra has a range of programs by a range of experts including general strength and conditioning as well as sports-specific streams such as Olympic Lifting, Triathlon, Powerlifting, Bodybuilding, Gymnastics and more.
I joined forces with James and the Ultra Collective as their HIIT FIT coach and programming expert. The programming behind HIIT FIT is progressive, adaptable to all levels and environments.
My vision for HIIT FIT was really about using my methods to teach people how to firstly realise their bodies abilities with a vast variety of fundamental movements and secondly teaching them how to maximise these abilities with adding creative and effective movement patterns while having fun along the way. I really wanted people to know what they are actually capable of, to know that all they need is already within themselves.
Humans seem wired more towards doubt rather than inner belief these days and it has been my mission to help people change their perception of self, to show them that they CAN, it's about taking a few steps outside of that comfort zone in order to step into the growth zone both physically and mentally.
Just know when you join Ultra HIIT FIT you will be joining the gold standard in high intensity interval training (HIIT). Your fitness will soar, your strength will skyrocket and you'll experience an endorphin rush like never before. You can expect to be hi(i)t with AMRAPs, EMOMs, tabatas and more. If there's one thing we can guarantee in addition to sweating, you won't get bored!!!
Finally, what is interesting fact about yourself that most people would be surprised to know about you?
Jenna: Ohhh well how about 10 things:
Growing up I was a competitive Gymnast & BMXer
I ran my own dog grooming business for 10 years while working full time in the Government and studying
I love the beach life but hate waves
Aside from Fitness, Animals are my passion
I grew up listening to Michael Jackson
I'm torn between living a settled life or becoming a wanderer
I've always been better friends with guys than gals.
I got the best dressed award in school because I used to wear my older sisters trendy clothes, thanks sis.
When I was in high school I was bullied for my big eyes, lips & being a tomboy, all the things that I now love about myself
I have next to none photos of me growing up. I'm making up for lost time
To keep up to date with Jenna, check out her Instagram - @jennalouise_jl