Fasting fit with James Newbury
When you think of Bali you probably picture cocktails, eating as much food as possible and basking in the sun all day. The place is great for those things but also offers a wide range of detox retreats and healing facilities. Whether it's for the mind, body or soul, Bali's got your back.
James Newbury recently visited Natural Instinct Healing for a 7 Day Fasting Detox. Tucked away in Ubud the retreat takes visitors through an intense fasting program to completely cleanse the body. James and his partner Kayla underwent 7 days without food and consumed only herbal tonic, cold pressed juices (without the fibre), activated charcoal and bentonite clay. Oils were also a part of the diet to remove any toxins from organs and the digestive system. Sound intense? Don't stress, the pair also enjoyed yoga, massages, saunas and of course soaking up the sun. We caught up with James about the experience.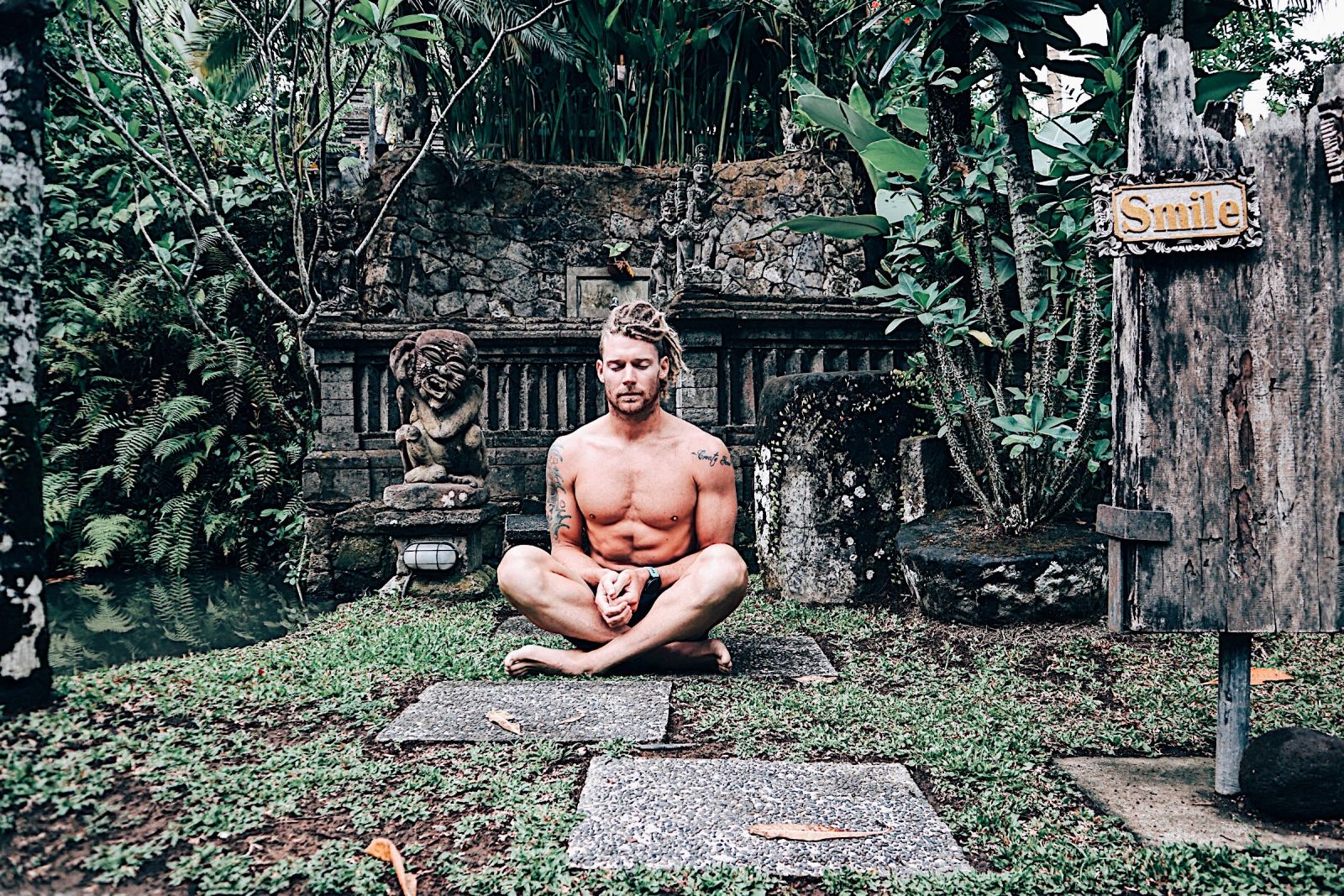 James, how did it go?!
The experience was definitely one I'll never forget. If you had asked me back in 2010 if I'd go a week without eating, I'd have probably said only if I was stranded on a deserted island. I have actually really enjoyed the process of the fast. Knowing I am setting a solid foundation for growth and have rid my body of inefficient cells, I'm feeling purified like no other. No baggage weighing me down.
Can you give us a quick breakdown on the 7 days?
Each day we would wake up and do an enema. YES an enema haha - this actually got more comfortable as the retreat went on. From there we would have Bentonite Clay juice and then maybe participate in yoga, meditation or go for a walk. We were also taking detox herbal tinctures throughout the day along with some green cold pressed juices with Psyllium Husk.
The rest of the day was really up to us so we spent a lot of time out in the sun reading. No vigorous exercise took place this week. We were also treated to workshops on detoxification, nutrition and emotions towards food and life. Towards the end of the fast we did a colonic cleanse and also a liver flush which consisted of downing olive oil, pepper and garlic tincture. The final day was very relaxed until we broke the fast. Coming back onto food is a slower process than what you would like but the papaya and hazelnut was amazing.
What was the most challenging part of the detox?
By far the most challenging part was seeing amazing food all through Instagram and knowing there were about 50 cafes right outside the gate with all this beautiful food available. I guess another was the weight-loss, but I know it will return. I'd say I lost 4-5kgs.
Would you do it again?
I would 100% do this again and if anyone was thinking about it I would highly recommend it for sure. There is so much built up rubbish inside of our systems that we don't even know about. We live in a world with a ton of environmental toxins that are mostly unavoidable even though our diets can be great.
Apart from the intense cleanse, what else was bagus in Bali?
Well the weather in Bali this time of year is supposed to be rainy and wet but we had spectacular weather the entire time. We also spent 3 days before the fast in Canggu. One of our favourite places to be. We enjoyed beautiful organic food and relaxed. This was the exact break I needed after the ironman.
What's next?
I am looking forward to getting back to Adelaide and getting stuck into the gym to build on the platform I've set out. I hope to make it back to the 2020 CrossFit games.