The 2021 CrossFit Open is right around the corner. For many first-timers and even seasoned athletes, the mental game is almost as important as the physical preparation to get in the best shape.
You're stacking yourself up against the entire world, hundreds of thousands of athletes, 14,000+ CrossFit Gyms and more than 172 countries. There is a real battle to get through the Open without comparing yourself and not feeling the pressure.
We chat with CrossFit athlete Jay Crouch on how to approach The Open with confidence and his tips for getting your head into the mental game.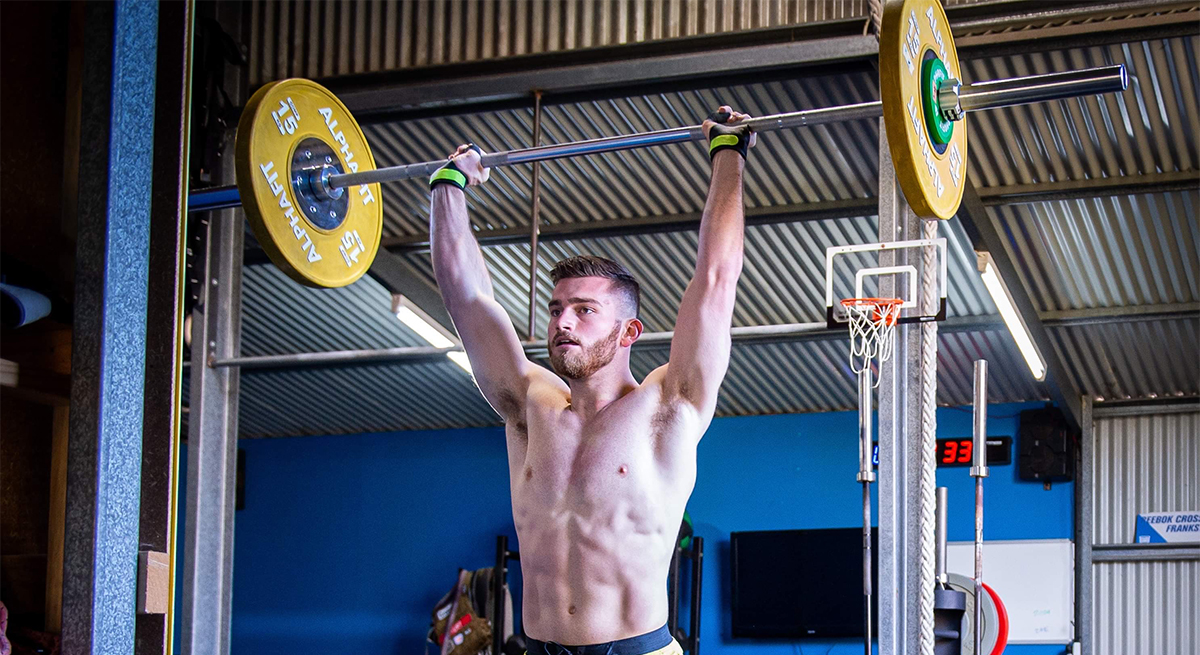 HOW IT STARTED, AND HOW IT'S GOING
Jay Crouch first burst onto the scene almost eight years ago at the 2013 CrossFit Open at 14 years of age.
"My first Open experience was epic." says Jay, "I remember just being a young kid who was fresh to the CrossFit scene, excited to push myself. One moment I remember clearly was during the workout 13.2 I struggled to push jerk 50kg. I ended up making a few more reps than I thought I could, and I was stoked."
At 22 years of age, Jay is considered as one of Australia's biggest up-and-coming CrossFit athletes. Last year he competed in his 8th Open, going on to be ranked the 10th fittest man in Australia. His efforts across the 2019/2020 Sanctionals secured Jay a place in the first stage of the 2020 CrossFit Games, entering the (virtual) main stage for the first time as an individual competitor.
What's his advice for first-time entrants to The Open?
"My advice for first-time entrants is to sign up and enjoy it with your mates. One way or another, you will surprise yourself," says Jay.
This year's CrossFit Open will be a world first, with the sporting event to include both in-gym and at-home options. It's an exciting time for many CrossFit athletes to show off their hard work and to seek to achieve new goals. What WOD or movements is Crouch most keen to see at this year's Open?
"It's no secret that I love getting upside down. So, I'd love to see handstand pushups or handstand walks show up," says Jay. "I'm also keen to use the dumbbell but just overall excited to see what comes up because I will be ready for anything.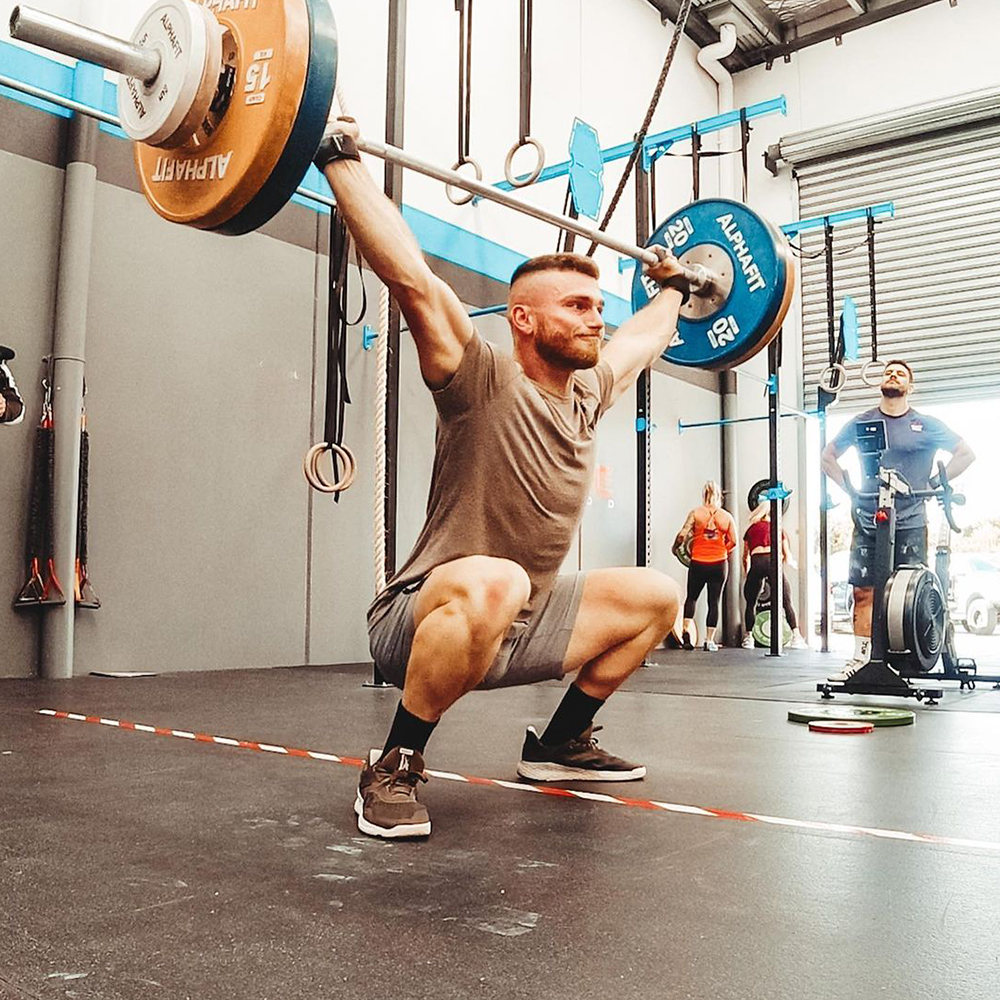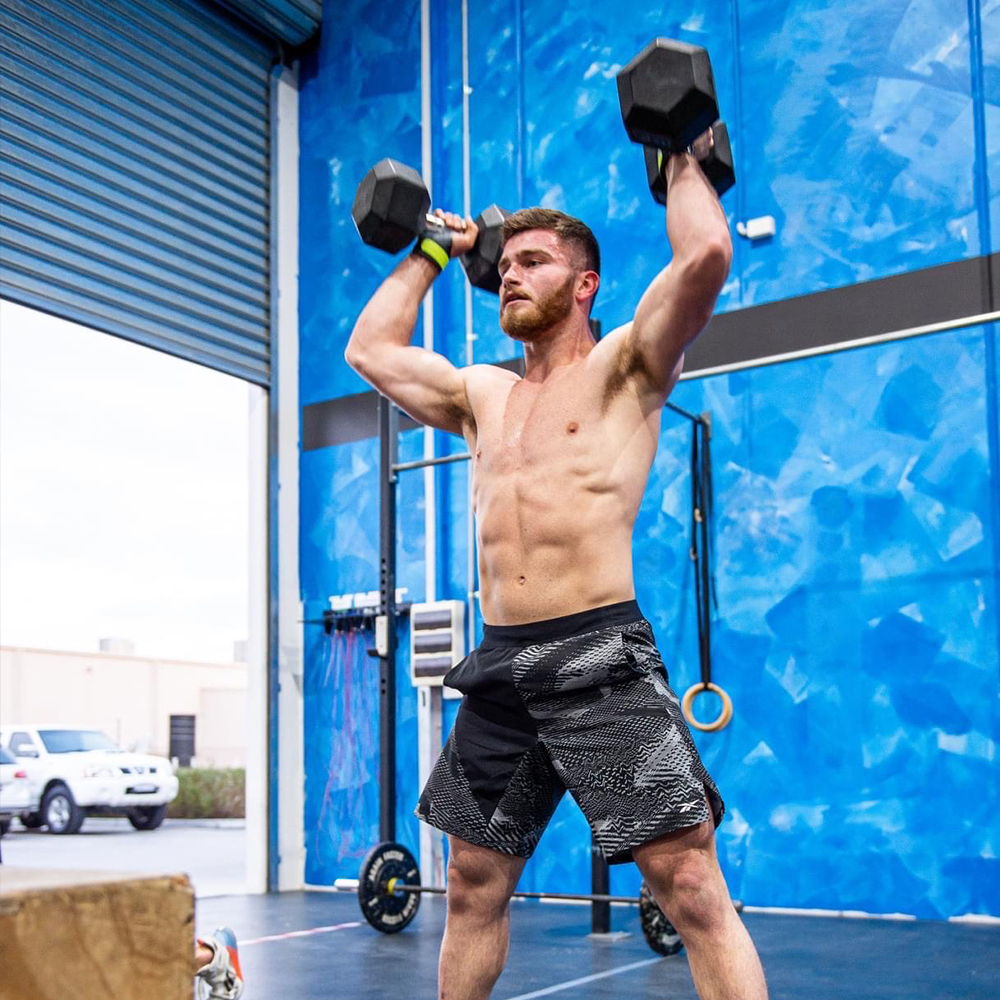 DEVELOPING MENTAL TOUGHNESS
To become one of Australia's fittest, you need to have some serious mental toughness. What does it mean to be mentally tough and what strategies can you engage to develop it?
"Confidence, backing yourself, and trusting the process," says Jay.
"I think for the short term, surrounding yourself with friends and coming up with a plan on attacking a workout helps gain confidence going into a workout. Overall, I believe the top strategies for developing mental toughness is gaining confidence in your ability by proving it to yourself over time, enjoying the process by making sure you're having fun, not being hard on yourself and the mental toughness will follow," he says.
A POSITIVE HEADSPACE
CrossFit workouts can be grueling, challenging and feel almost impossible to complete when fatigued. After a year of interrupted training and routines, some of us may feel defeated even before the competition has started and give into a negative belief that we're not going to perform well this year.
"The way I shift my headspace from negative to positive is by surrounding myself with good people," he says. "Being around good friends and having good banter creates a very positive headspace for me. That's the main reason I love CrossFit. You get to be around mates in a positive environment."
When it comes to his performance, Jay is also learning more about the power of the mind to help him reach his goals.
"I've recently understood the power of the mind and how being in a positive headspace can further help my performance," he says. "To help me do that, I'm working with Unifyd Mindset to hone my mental prep and give me the confidence and focus to push myself to what I know I can achieve."
SQUAD GOALS
Jay's family and inner circle have been very supportive in his career. Their encouragement and support have been a major factor in Jay's pre-game mental preparation and also through his most challenging times.
"It's been so incredibly important to me," he says. "They are my ultimate fans and support crew. They take away a lot of the logistical stress and keep me updated on any news or events that might impact me."
"For example, during the 2020 CrossFit Games; without their support, it wouldn't have been half the experience and as epic as it was. They organised all the little things to make it easier for me so I could concentrate on getting the job done and giving it my all," says Jay.
When it comes to the competition, Jay places complete faith and trust in his coach Rob Forte and his training: "The way I go about my workouts have been all learned through my coach Rob Forte. Not only is it the way he has told me, but it's also watching, learning and picking up on the way he holds himself before, during and after events," says Crouch.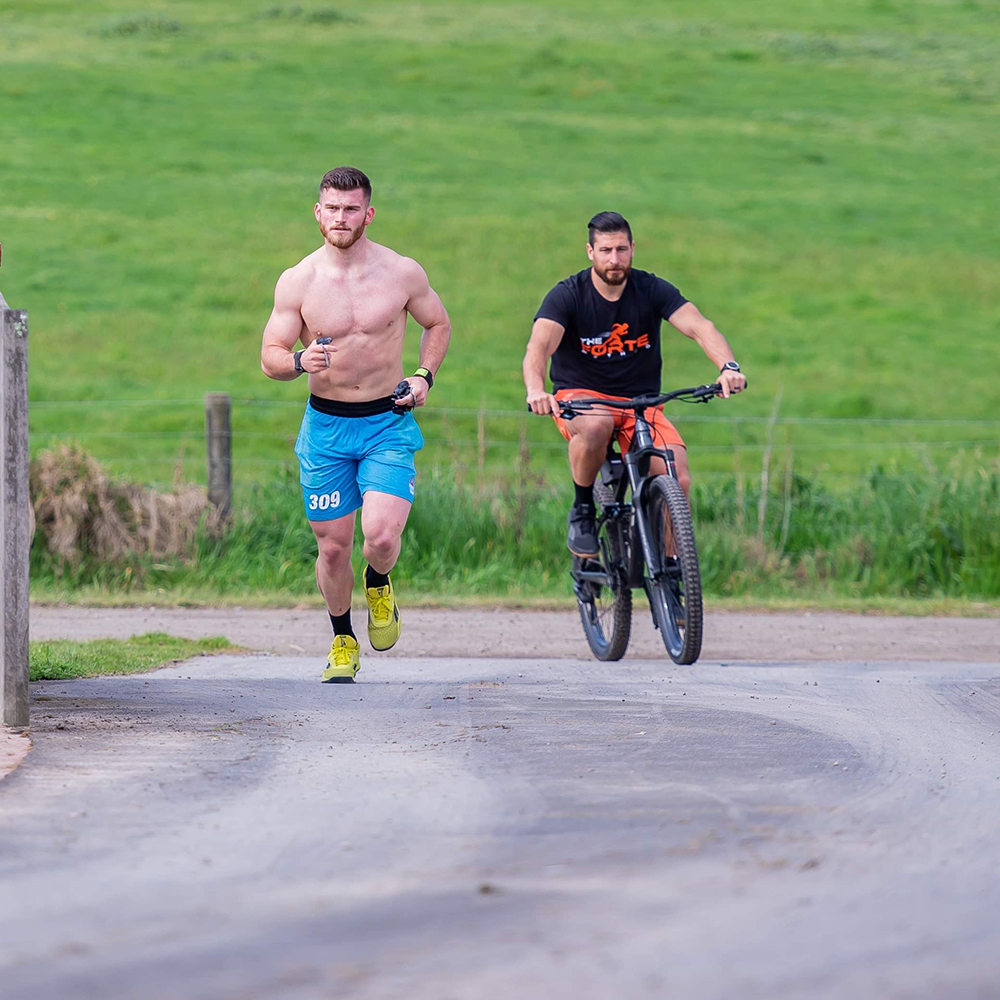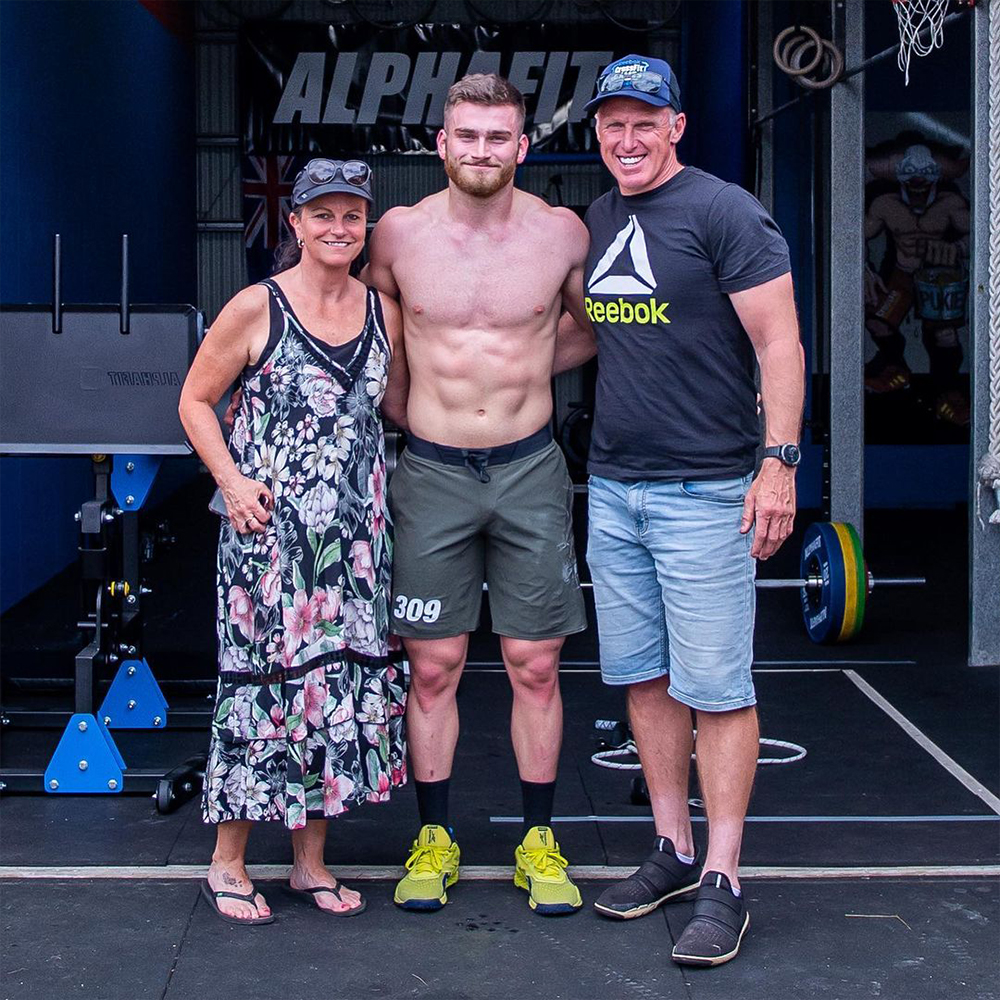 HE STILL GETS NERVOUS…BUT IN A GOOD WAY
In the world of an elite CrossFit athlete, the standards are set high, the training is tough and the pressure to perform can be consuming if you let it.
While some of us may tremble being thrown in a high-stress environment and with that level of pressure, Jay takes it in his stride.
"I don't feel the stress or pressure. All I focus on is having fun. The day I'm not having fun competing is the day I will step away," he says.
"I will admit that I get nervous before stepping out on the competition floor, but I look at this in a good way."
SHOULD I REPEAT THE WORKOUT?
Even the best athletes in the world have doubts about their performance.
'Could I have pushed harder?'
'Could I have gone faster?'
'Could I have done better?'
When it comes to the CrossFit Open, there is one single, anxiety-inducing question that invades every athlete's mind: 'Should I repeat the workout?'
Repeating workouts has been a long-embedded CrossFit tradition; a second chance at seeing if you can improve your time or achieve a better score.
For Jay, doubting his performance signals an opportunity for further improvement.
"If I spend time thinking about if I can do better, replaying the workout in my head and asking myself if it should have gone harder, or faster, then that answers it for me," says Jay. "It doesn't come down to being physical, because we can do those extra reps. It's pushing through mentally to make sure you are improving those one percenters."
YOU CAN GIVE UP OR PERSEVERE
Amid the chaos of COVID-19 pandemic and with news of other major sporting events being cancelled, it seemed the same fate was destined for the 2020 CrossFit Games.
With CrossFitters hanging for some positivity, the community were optimistic as The CrossFit Open and Games was turned into a predominantly digital event; however, it did come with its challenges and frustrations.
"The lessons I took away from last season was no matter the circumstance and location, CrossFit competitions can be held - even if it is at home, you still have to prepare as if it is an in-person competition," says Crouch. "The main lesson I learned was it gave me more confidence and reassurance that I can be a top contender," he says.
The 2021 season kicks off with a three-week CrossFit Open starting at 11:00am Friday 12 March AEST. Best of luck to Jay and all of #teamalphafit – LET'S GO!