RESILIENCE: "THE CAPACITY TO RECOVER QUICKLY FROM DIFFICULTIES, TOUGHNESS"
The word resilience is thrown around a lot these days, in business and especially in the competitive sporting world. I for one say it all the time and really dedicate a great deal of time and energy to learning the art of resilience, in an attempt to live better and less reactive days. Resilience does not need to be the name given to the tough guy who isn't phased by even the most traumatic experience. Resilience is a practice that is never mastered. No one is entirely resilient but anyone can practice resilience, learning to take a challenge as simply a challenge, recover and move forward.
Now more than ever we are all looking around wondering how on earth we navigate this tricky situation when we haven't been trained for something like this before. No one told me how to prepare for the entire world to stop, be totally vulnerable and to potentially have everything I have ever known change. So here I am taking things one day at a time, finding ways to practice the skills of resilience that I have practiced over the years. Keep in mind that this practice will be a daily task for my entire lifetime and it will be forever evolving. All I can do for now and in the future is use what I have at that point in time to achieve my best for that point in time.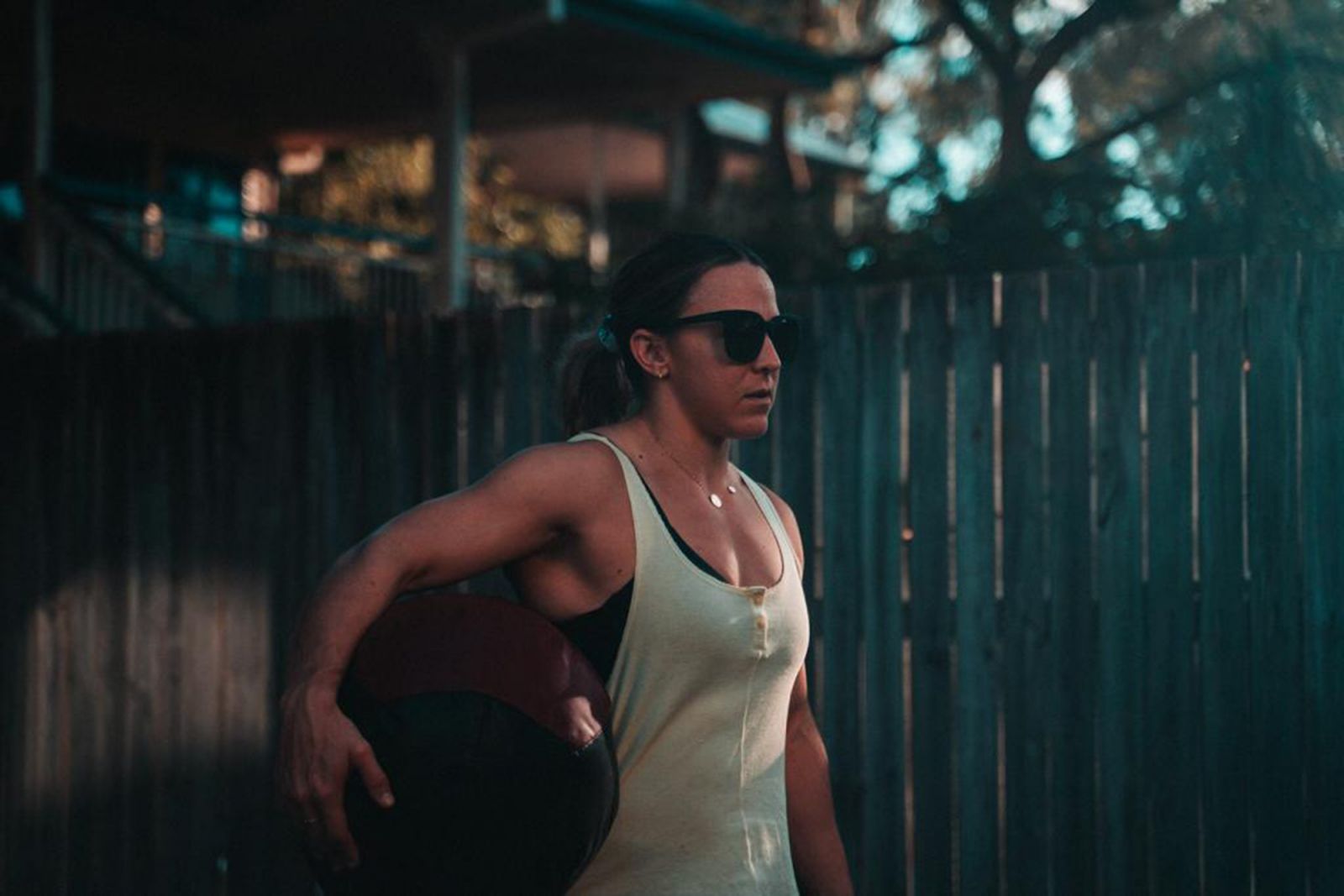 The beautiful thing about sport is its ability to teach us the greatest lessons that we don't always have the opportunity to learn in many other situations, in day to day life. These lessons don't just come from being a pro, but just from having to stay committed through the good and the bad, and to deal with the highs and lows that come with sport. I personally remember all of these things from PE (physical education) in primary school and beyond. We start practicing these things from a very early age but sometimes we forget them. Here's a friendly little reminder of the common themes that I draw upon from my sporting experiences in a time of need.
1. SHOW UP
You are required to show up at a particular time whether you feel like it at that time or not. Poor sleep or a fight with a loved one, it doesn't matter, you have to be there anyway.
2. TAKE CARE OF YOURSELF TO SUCCEED
To perform well requires general overall health. If you don't take care of yourself you usually won't achieve your best.
3. SPEND TIME ON RECOVERY
Stretching before and after each session is just a thing you do. Big meals after exercise is a thing you do. A sleep in after a big day is a thing we do. These things are simple and normal in sport and should continue to be.
4. PREPARE AND CONSUME APPROPRIATE NUTRITION AND STAY HYDRATED
I'm yet to see anyone turn up to a soccer match or a swim meet without an excessive amount of water and a solid stash of snacks (cut oranges for the win). Be prepared for the busy and the exhausted times even more than usual.
5. TRY, AND TRY AGAIN
Sport brings failure upon failure, upon failure. There are two major factors that contribute to learning and maybe even perfecting a skill or craft, and that is being taught or making mistakes, learning from them and trying something new. Either way, we're smarter and better now than we were once upon a time thanks to getting back up and taking the lesson.
6. THE EXERCISE 'FEEL GOODS'
Not always at that moment, but always after. The accomplishment of overcoming a struggle will forever give humans the "feel goods". It doesn't matter what kind of struggle it is, working through it will always pay dividends in the end.
7. ACT OR REACT
We do both but they have very different outcome. Taking action is much more productive and positive than reacting. Take a moment to process what has happened and come up with an action to move forward on the path that you prefer. Not much good comes from emotional reactions.
8. ADAPT AND OVERCOME
Hard things are just that, hard things. New is always hard. We don't have neurological pathways for the unknown yet so we need to experience them, process them, adapt to them and then overcome them. This is a natural process that comes with some growing pains but its in our nature to always overcome and find a way.
By no means do you need to be a professional athlete or any kind of athlete at all to learn these tools. For me, sport has had a magical impact on the way I see the world, but these golden nuggets of perspective are all around us. Perspective is power and we each have the power to alter our perception to some degree. Be open to experience, failure, adapting, overcoming, and hopefully living great days.
Author: Kara Saunders
Instagram: @karasaundo | Facebook: www.facebook.com/Karasaundersathlete/