After a whirlwind 4 days of competition, Kara Saunders took out the title for womens individuals at the 2020 Australian CrossFit Championship. We sat down with Kara to chat over her experience at her first ever Sanctional and to get her thoughts on some of the new AlphaFit equipment debuted across the weekend.
As fans, it was great to see Kara taking advantage of this test to see how she would fare back in a competition environment, now with her 10-month old daughter Scotti always close by her side. Mentioning that she felt like a 'rookie' again in many ways, Saunders utilised the ACC as source of information of what's tracking well in her training to date and identifying what she needs to work on moving forward.
With the COVID-19 pandemic forcing the postponing or cancelling of many other global sanctioned events, plans for the 2020 CrossFit Games remain up in the air. Kara is optimistic about the year ahead, and continues to impressively incorporate motherhood into elite level fitness as she prepares for the unknown.
---
Beach flags is an iconic Australian competitive event run through local Australian Surf Lifesaving Clubs. Kara, what happened in the first round? It seemed like you hesitated on the start line. What did you think of the debut 'flags' event?
Kara: The beach event was such a cool idea and really fun...in theory haha. Unfortunately we were all under the pump on the day and when we were briefed by the flags fella he was a bit rushed and explained the cues that would be given in the wrong order. I was listening so closely and followed his mistake and unfortunately I was the only one. On the line I waited for a cue that never came and everyone else got up and went. It was so frustrating because it was just a silly error but I was angry for a minute and then put that into the next event.
The conditions of the swim event were a surprise to everyone and was met with a mixed response (high winds etc). How did you find tackling the strong current and big waves?
Kara: Luckily I have a swimming background which was just enough to keep my head together. I am not very familiar with ocean swimming though so I had to resort to the skills I have learnt to stay calm and keep moving forward. The worst thing you can do in those situations is panic. I've practiced breath holding with the Win Hoff method and that came in handy when I got absolutely smashed on the way back in.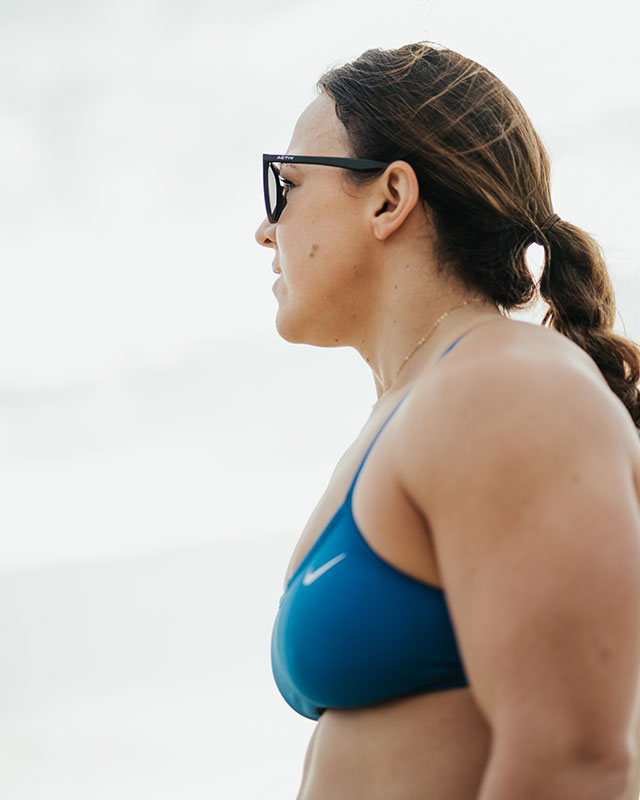 The new AlphaFit Competition Rig – Impressions? Comments? Feedback?
Kara: AlphaFit rigs have always impressed me and I'm a little biased towards the turquoise rig but the matte make up and super high beams from the ropes were next level. So smart looking but so good to actually workout on too.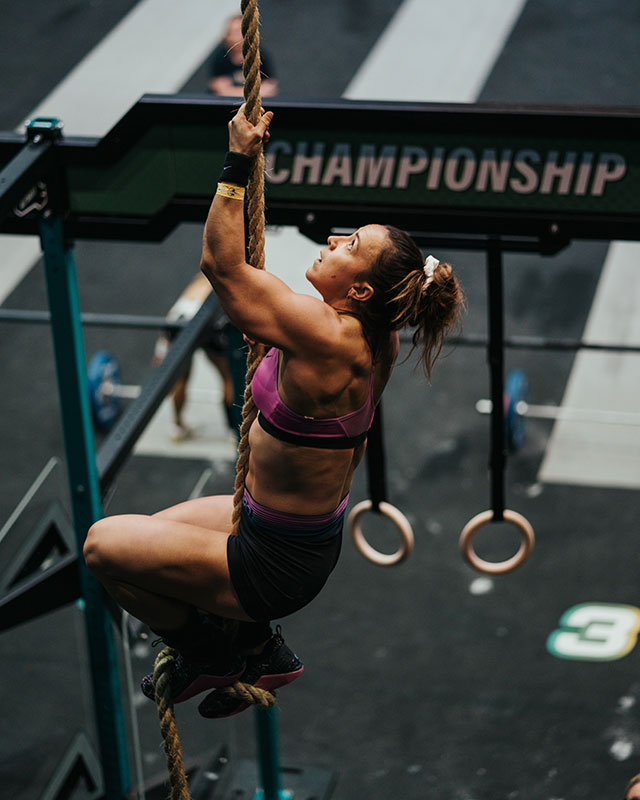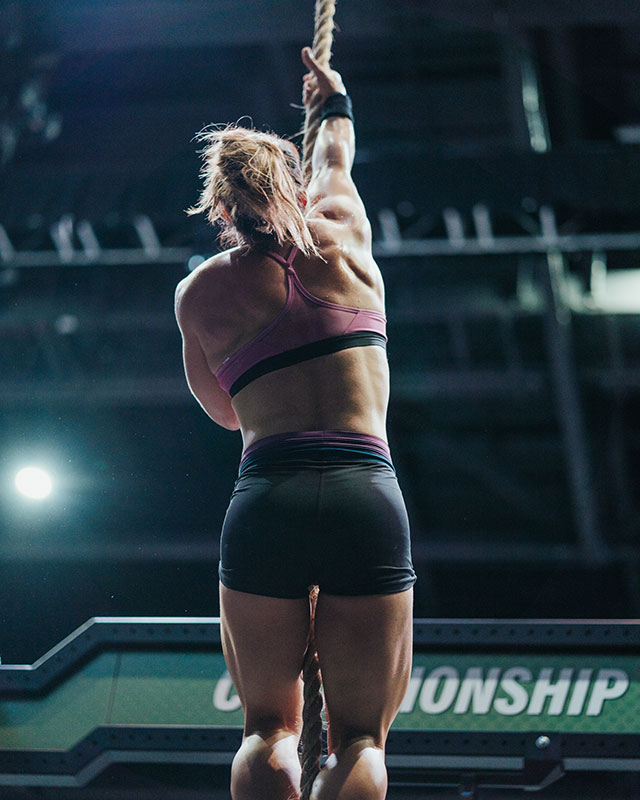 How did you find the new AlphaFit short barbell – the Shorty Bar. Even though it's a full-size shaft with smaller sleeve, did you notice anything different in your lifts?
Kara: I was pleasantly surprised with the stubby bar because I have hated them in competition every time I have used them. They always feel really heavy and are just so thick which is super hard to grip. I expected the worst and the bar actually felt so smooth and hand on my heart I didn't even notice it was short out there.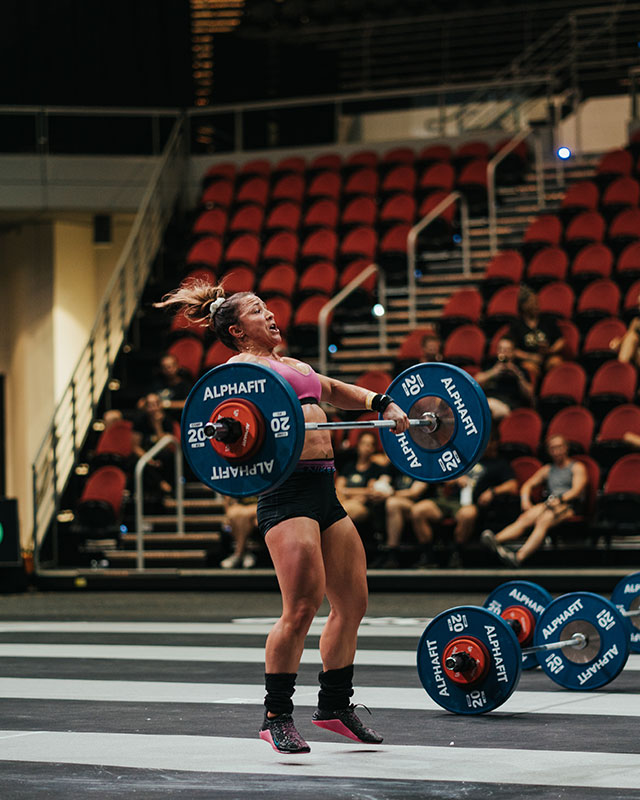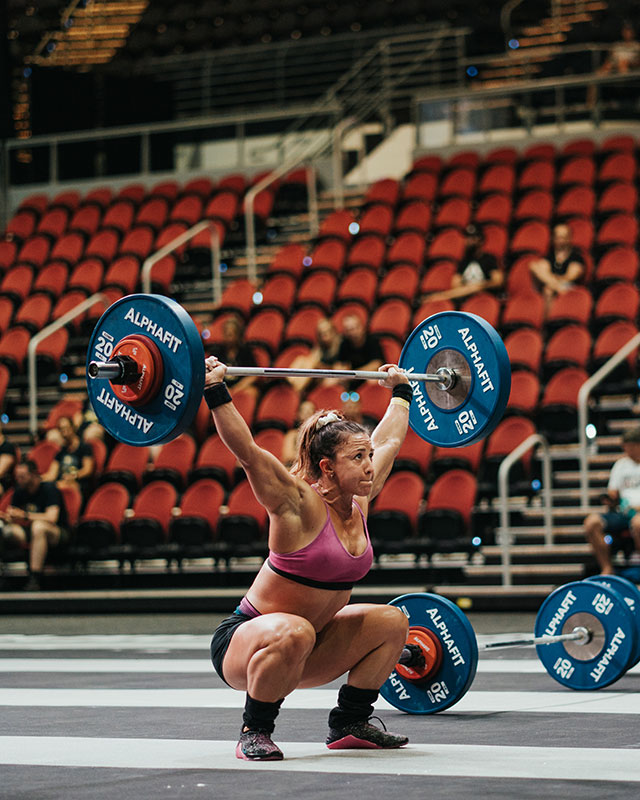 Overall you were on top of the leader board at the end of day 1. What was your favourite event of the day?
Kara: I loved the games inspired workout with the run, rope climbs and snatch. I've been working on my running again after having a baby, I love snatches and the rope was super fun up that high. I love a CrossFit combo workout that has a little bit of everything too.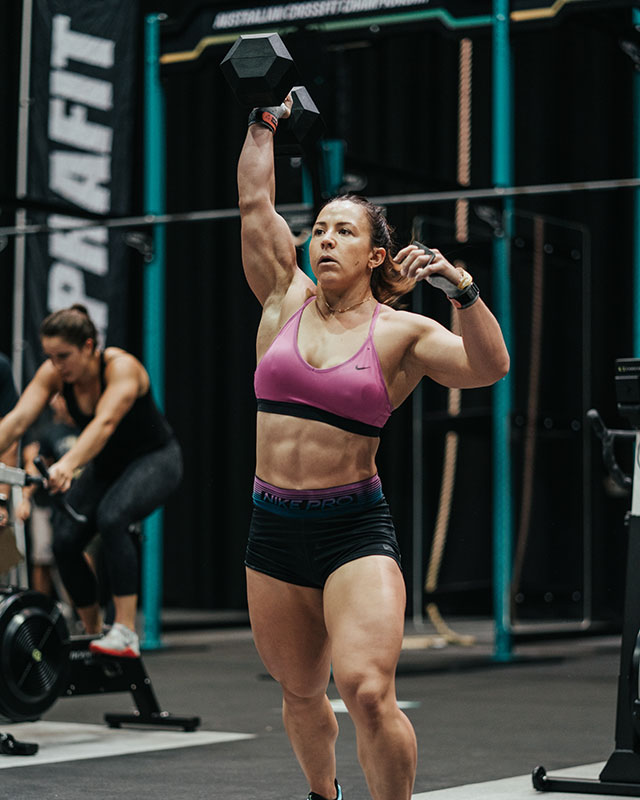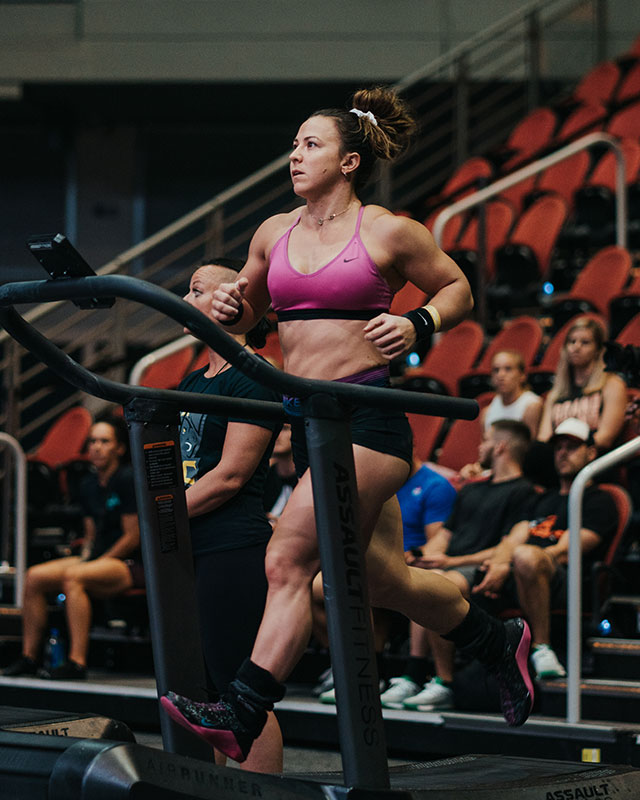 All workouts on day two were fantastic tests of fitness, skill and strength. Kara, you proved that having a nine-month-old baby doesn't stop you from achieving incredible things taking 1st place in 2 out of 3 events followed by a close 2nd place in one. How does it feel to be back competing? What's the main difference now, having Scotti watching on the sideline?
Kara: Everything is so different competing now. I'm much calmer because it's not my world out there on the comp floor anymore. My priority is always my little girl and being her mum so I have taken the pressure off a lot and I'm just generally so loved up and in my mum bubble that I feel content in life and in my sport. It's super hard juggling nursing her and getting her naps in but my super crew (mum and hubby) were there to help me along the way. Although it's tricky it's much more rewarding too. I get to look up and see the most precious little human whenever I'm in the pain cave, and be so proud and excited that she's all mine :-)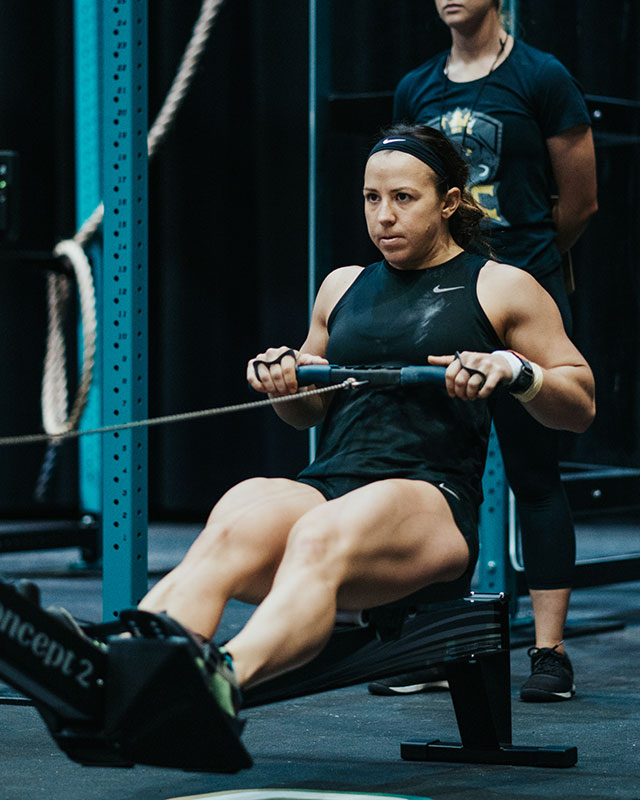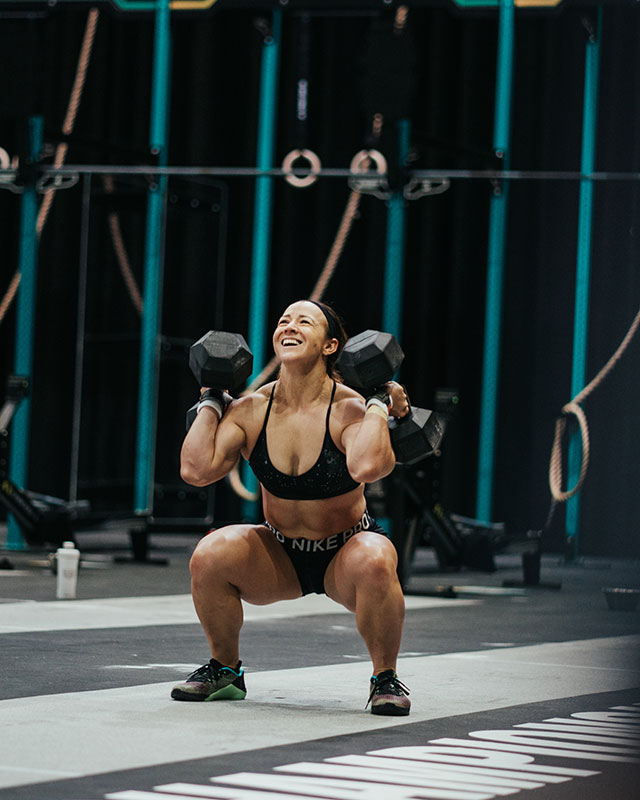 Normally the movements in Event 5 would be used with a strongman sandbag. How did you find using the more traditional style of AlphaFit Sandbags? Did you go in with a strategy? Did you need to adjust this mid workout?
Kara: I've used a lot of the strongman type sandbags in my gym but haven't had the pleasure of getting the new AlphaFit sandbags in my gym yet so I was a little rusty on those skills haha. I tried to just go by feel and let myself figure it out as I went. It was awkward and tricky but I made the necessary mistakes and learnt how to improve my technique to be more efficient next time. I liked doing something different.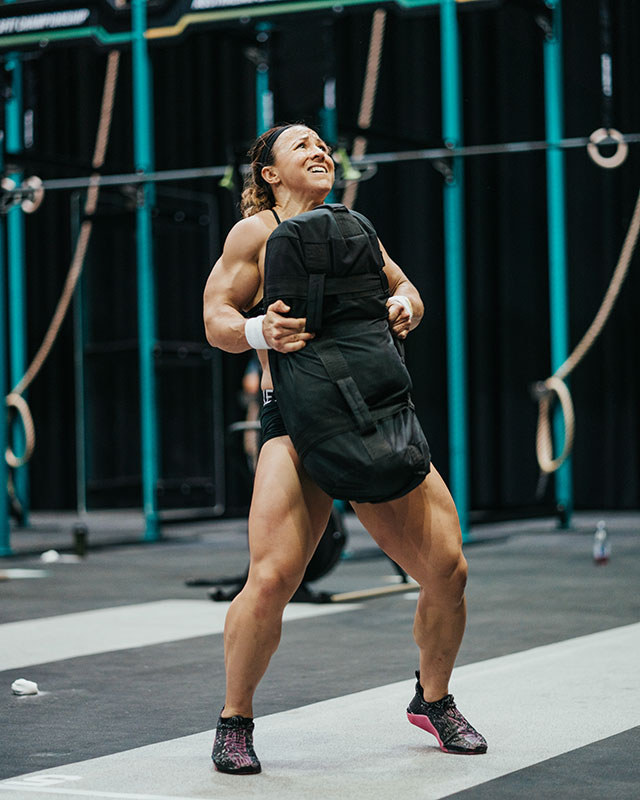 By the end of day 3 you were still top of the leader board! What role does your personality play into what you've been able to achieve physically and mentally?
Kara: Haha I'm pretty stubborn and I love what I do. I've learnt a lot of the years and know that being 100% committed to the process and not the results will always pay off. I did that after having Scotti, never accepted an excuse but just leant into the process and let it guide me and it worked! Working hard and forcing things are two very different concepts and I think the combination of my commitment to my craft and my willingness to open my mind and be guided by instinct is what gets me the results. I truly believe that.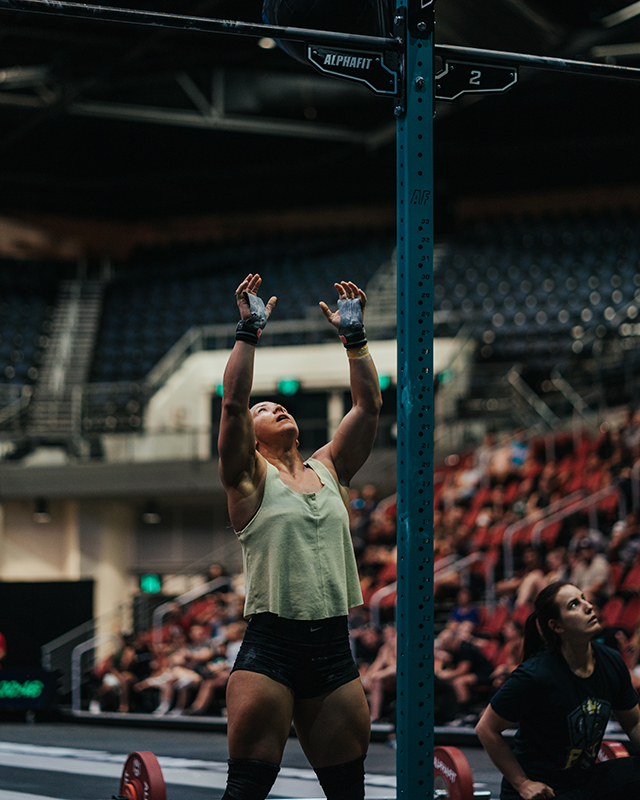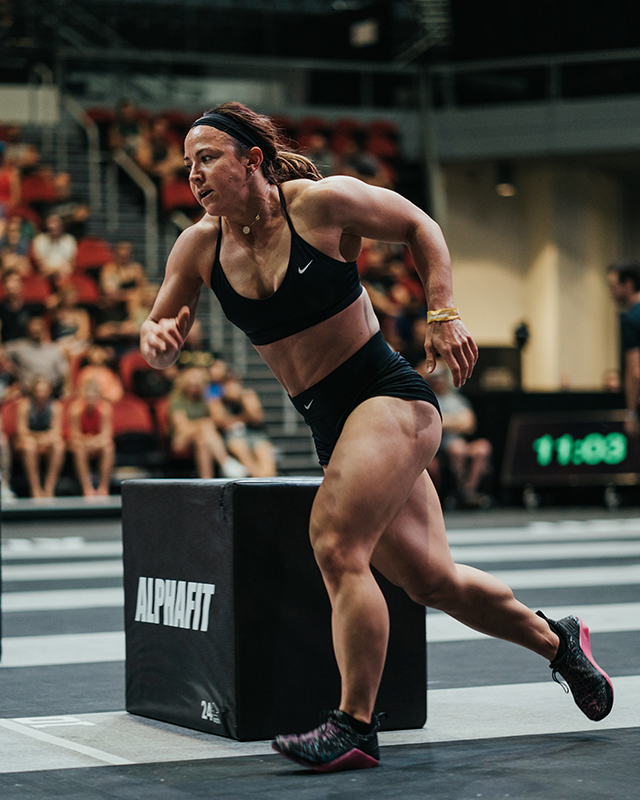 Kara, you had already qualified for The CrossFit Games through The Open, therefore whoever placed second would receive the Games invite. What advice would you give to Mia Hesketh for preparing for her first CrossFit Games as an individual athlete?
Kara: Mia earned her spot fair and square and I think I would just tell her to keep doing what she's doing and enjoy the process. It's a pretty cool experience and it would be a shame to be distracted by any stress or anxiety and miss the ride.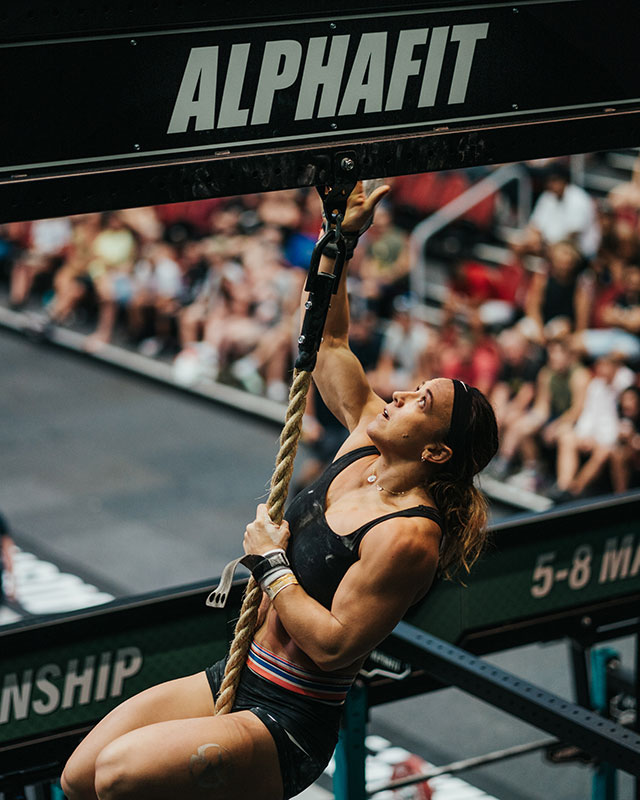 How do you plan on physically and mentally preparing yourself over the next four months in the lead up to The CrossFit Games? Do you have any weaknesses you are working on?
Kara: This year I'm kind of starting from scratch so my main focus is rebuilding EVERYTHING haha. My main focus outside of that is sharpening up my competitive skills. Things like fast starts and transitions, nutrition, hydration and recovery are huge. I need to be familiar with my games day prep and equipment I will use so I'm as prepared as possible.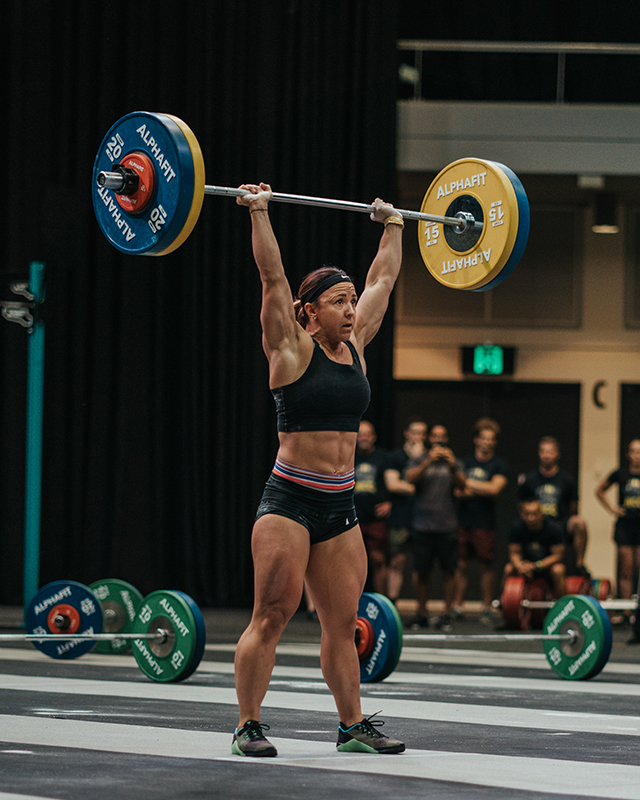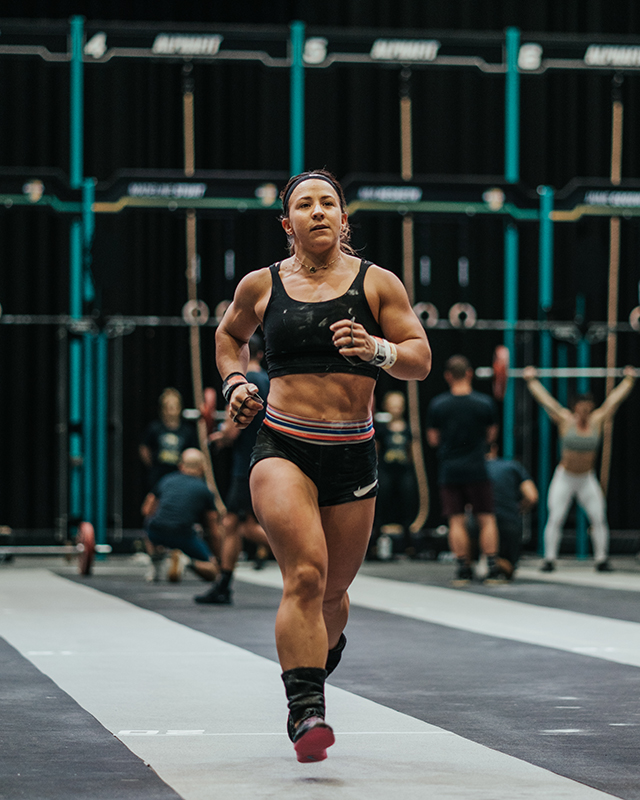 With COVID-19 affecting a lot of athletes and gym owners, this is an uncertain time for a lot of people - especially around maintaining physical and mental health. To take a more positive note, do you have any tips for keeping your head up and staying motivated?
Kara: The one thing I keep coming back to is the fact that the whole world is actually in the same boat. We're all uncertain, vulnerable and scared. Now more than ever we are all the same and can understand each other. This gives me peace of mind and allows me to be more compassionate to others which helps them and makes me feel good. Understand that like everything this will pass so just pay attention, stay healthy and be kind to one another. This is not the time to panic or throw everything out the window. Stay healthy, check in with yourself, work on yourself and send some love to others...from a distance ;-)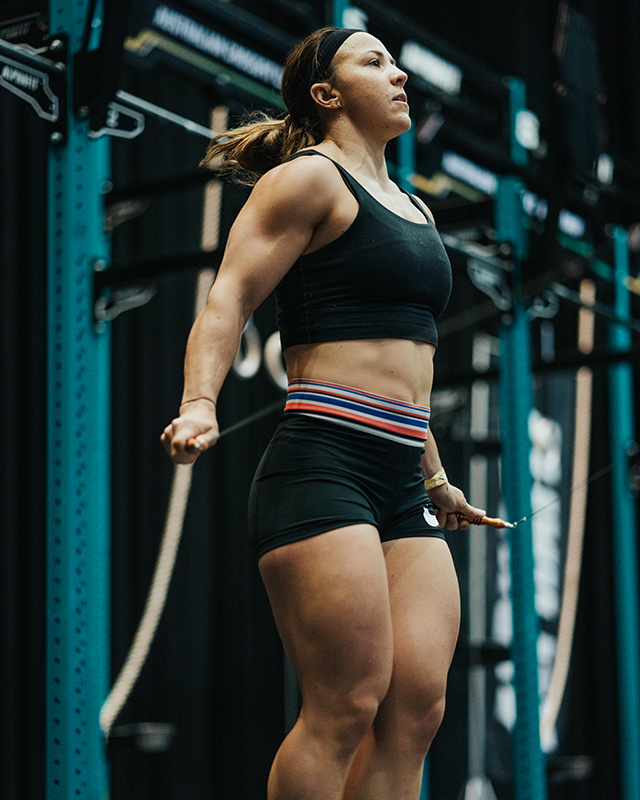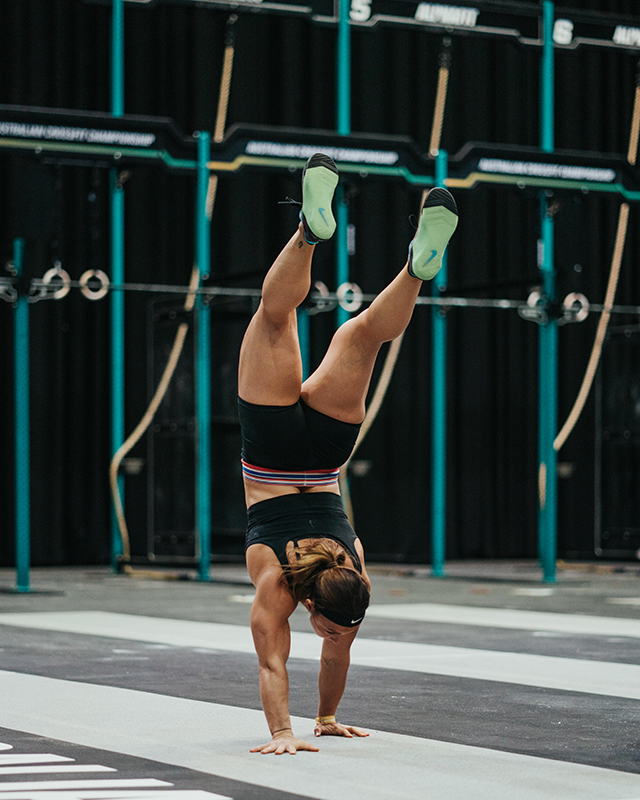 What are you personally most looking forward to in the year ahead?
Kara: I'm really excited for Scotti to start to recognise what I'm doing and want to hang out with me and copy. I can't wait to teach her how we do things and how to live great days. Taking her to comps with me is going to be so cool!