Power Moves: 5 Essential Training Movements for Your Workout Routine
Four-time individual CrossFit Games athlete and two-time Oceania regionals winner Jay Crouch has shared with us what helps give him the edge when competing.
---
"A lot of people tend to incorporate just the daily WOD and forget about the strength and accessories that are the little extras to take your training to the next level. The secret lies in not just sweating it out in the gym, but also in the specifics of your workout routine. The key is integrating specific accessory movements that elevate your training program, maximising your strength, and giving you that extra edge against your competitors, or training mates.
These are five movements you should be incorporating into your workout routine that I do regularly to give me that extra little advantage on the competition floor:
These movements aren't just about pushing your boundaries but also about strengthening your body overall."
1. RING DIPS & STATIC HOLDS
"Let's start with ring dips and static holds - a perfect blend of gymnastics and strength training. These exercises are fantastic for building upper body strength, particularly in your chest, shoulders, and triceps. The instability of the rings forces you to engage your core, improving stability and balance, while static holds help increase muscle endurance."

2. SEATED BOX JUMPS
"Box jumps from a seated position are a challenging but rewarding addition. These plyometric movements focus on generating power from a static start, training your muscles to react and explode with force quickly. The emphasis is on your lower body strength and explosiveness, but the cardio benefits are a plus too. With regular practice, you'll notice improved agility, balance, and coordination."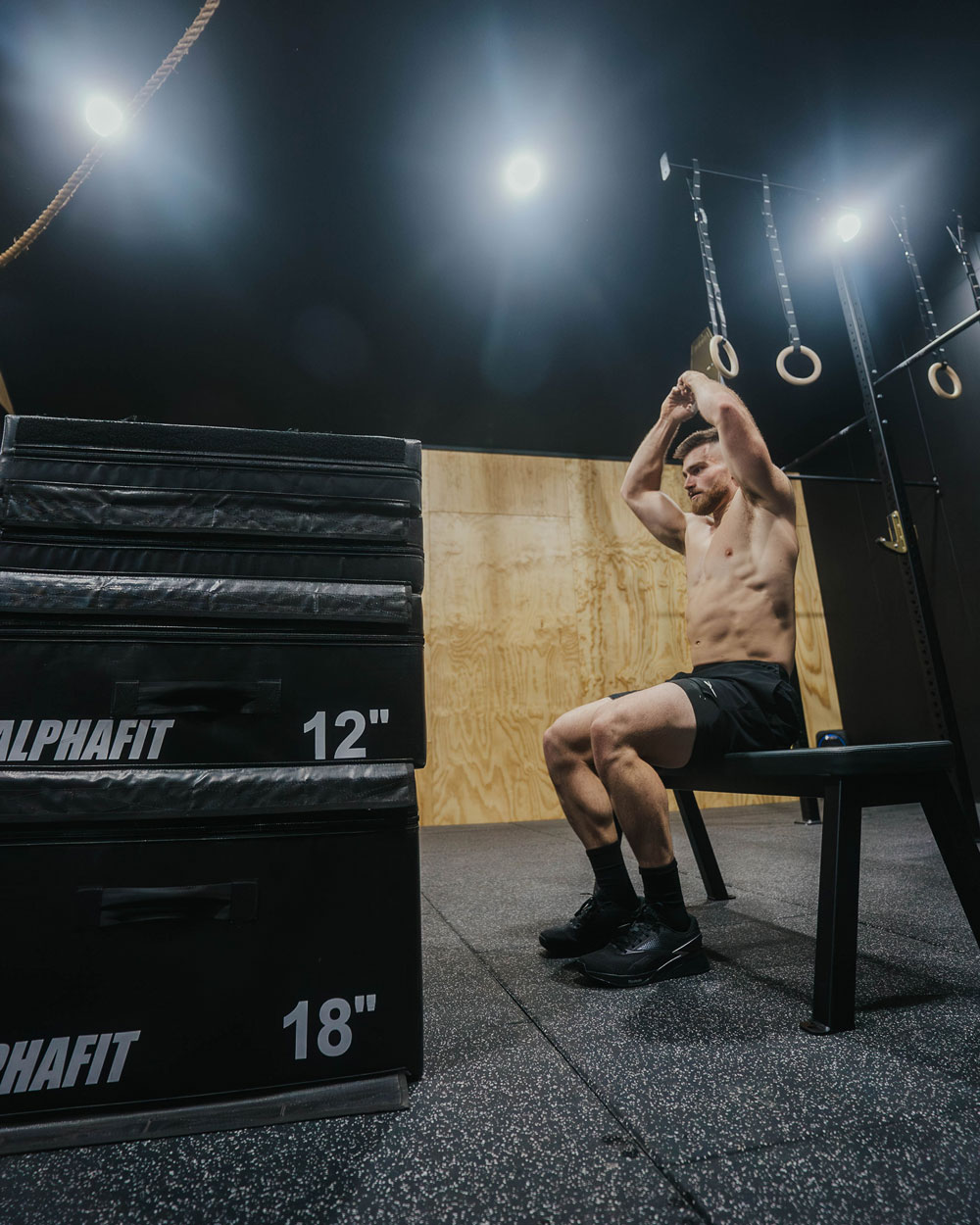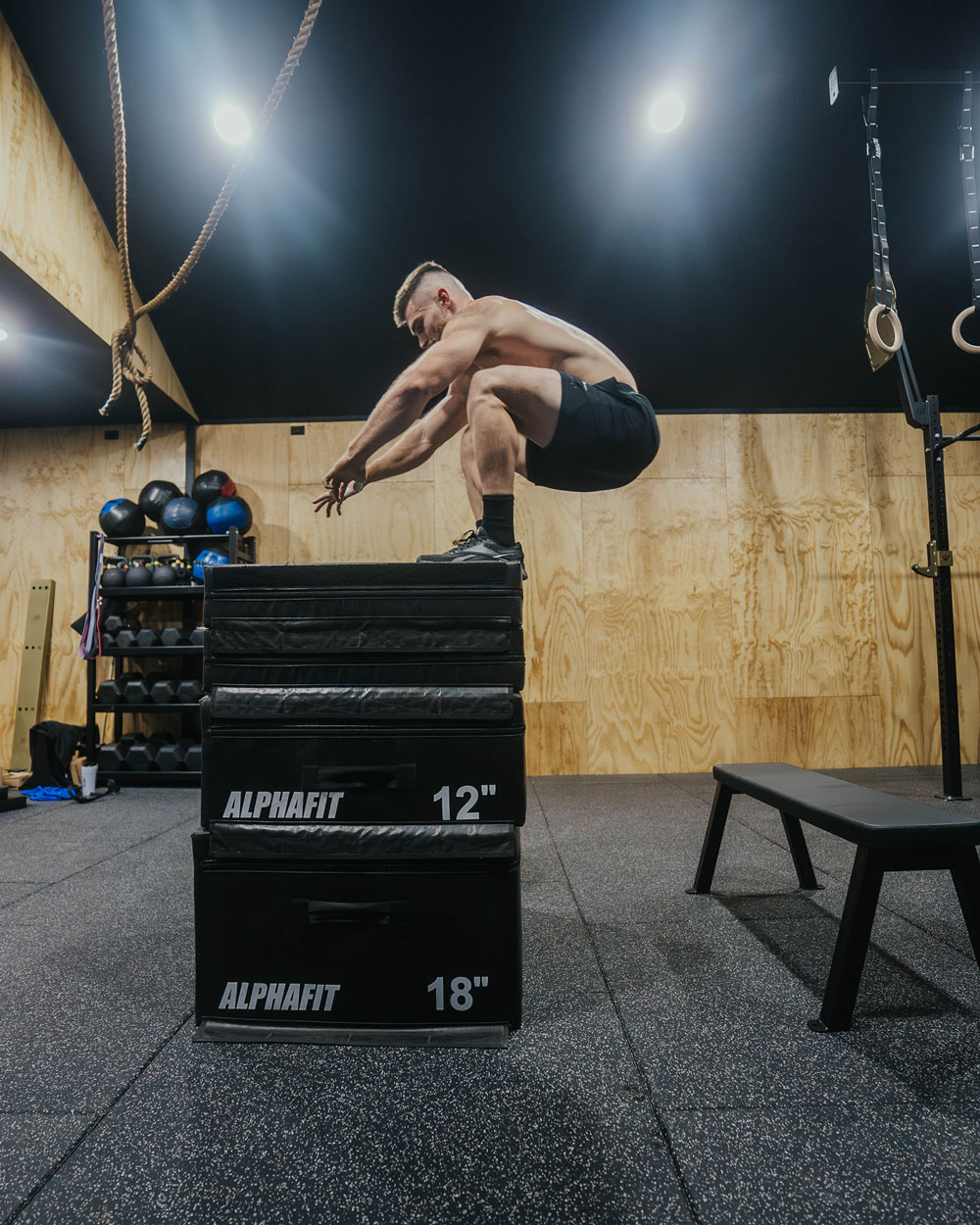 3. BENT OVER ROWS
"Bent over rows are classic movements for a reason. This exercise targets multiple muscle groups at once, including your back, shoulders, and biceps. They're great for improving your posture and alignment, as they strengthen the muscles that keep your back straight. They also play a critical role in building a stronger deadlift, clean and volume pull-ups."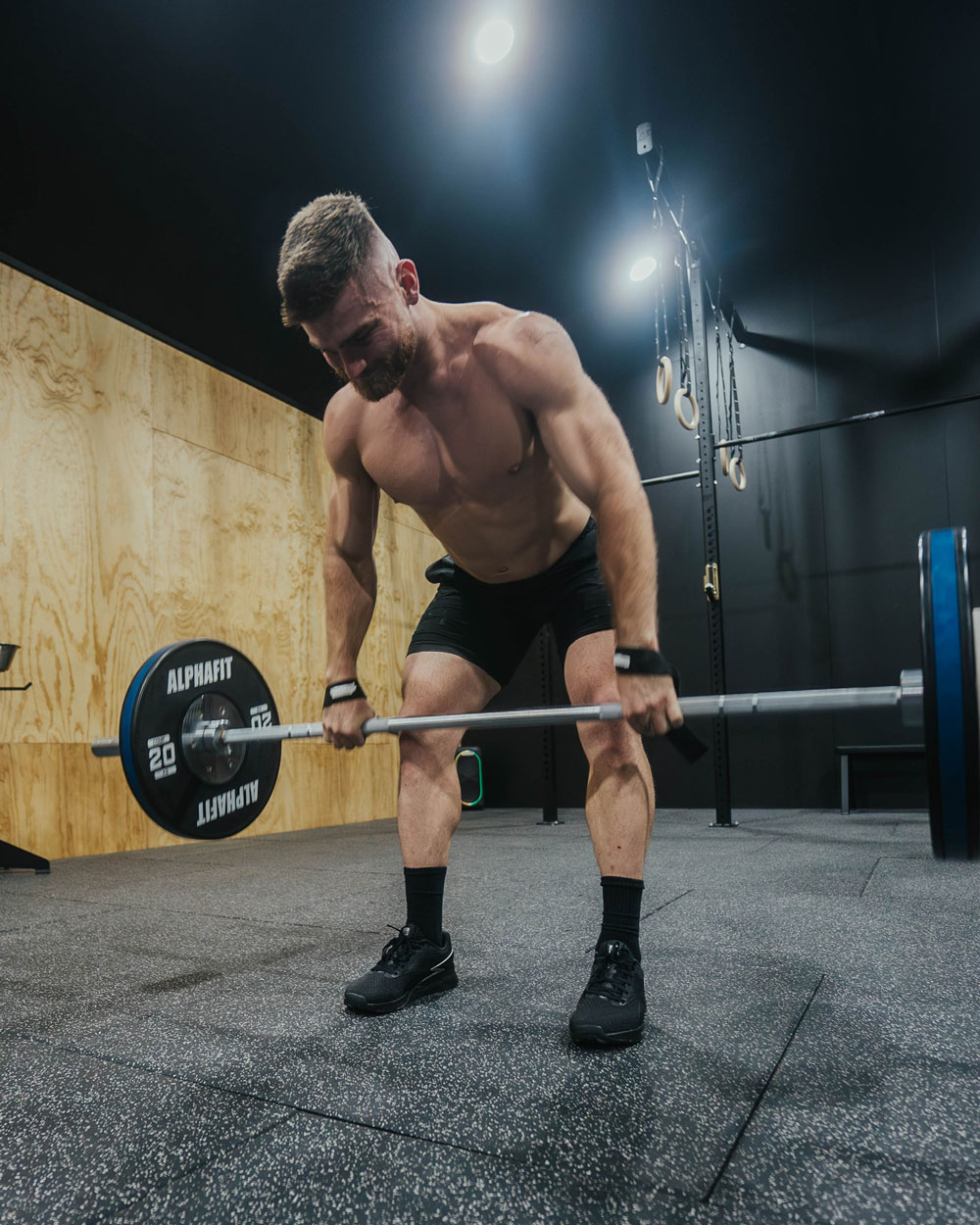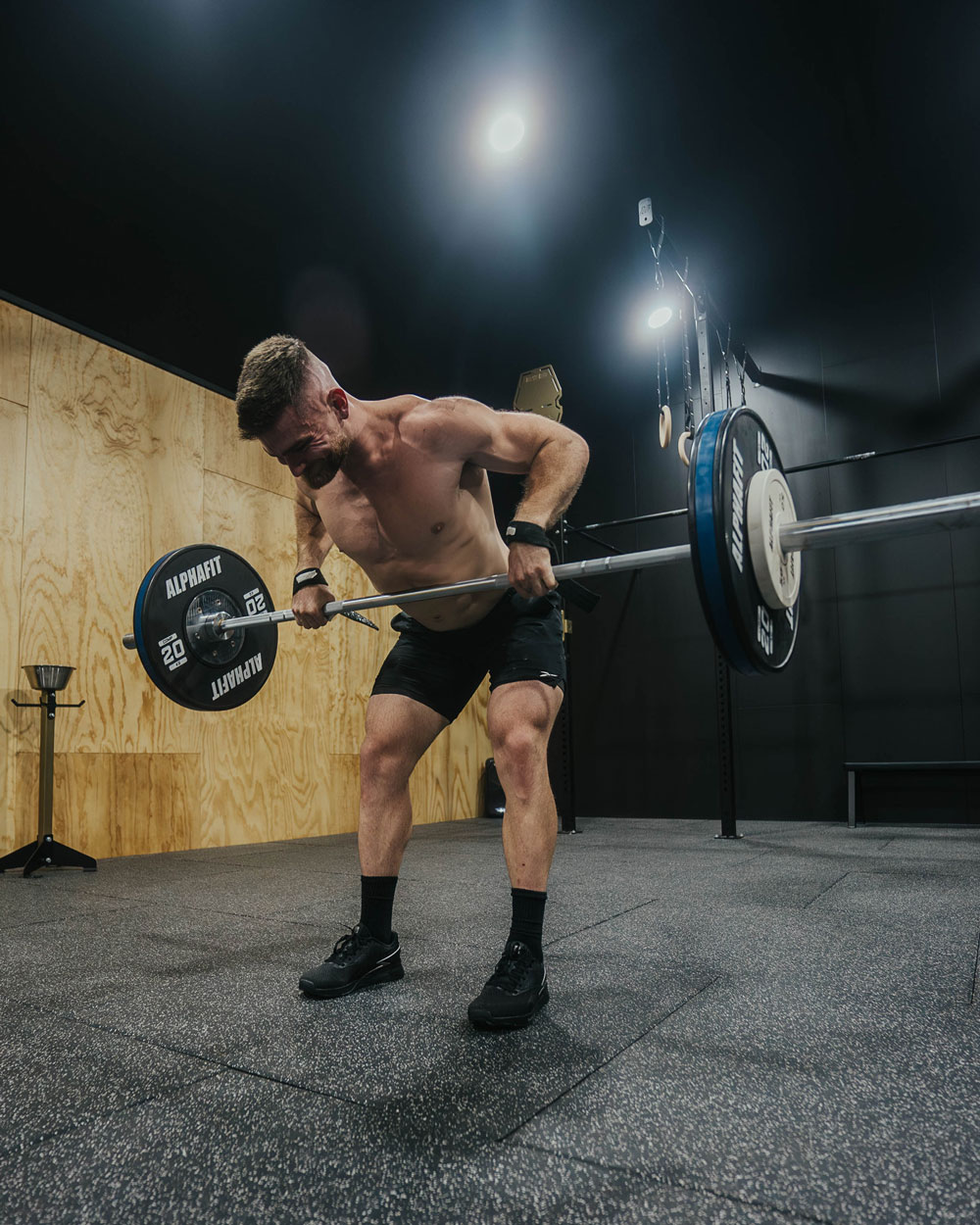 4. L-SITS
"L-sits are an absolute beast when it comes to core conditioning. They require strength, stability, and balance, and as a result, they activate almost every muscle in your body. Regular practice of L-sits will build your core strength, improve your flexibility, and even contribute to better posture. Then to give it a little more spice, do them on the rings to build in more stability."

5. SLED PULLS
"Last but not least, sled pulls. This exercise is a full-body workout that combines strength training and cardio fitness. Sled pulls work your glutes, quads, hamstrings, core, and upper body, making them a great choice for both muscle building and fat burning. They also improve your power output and explosiveness, which will transfer over to improvements in other athletic movements."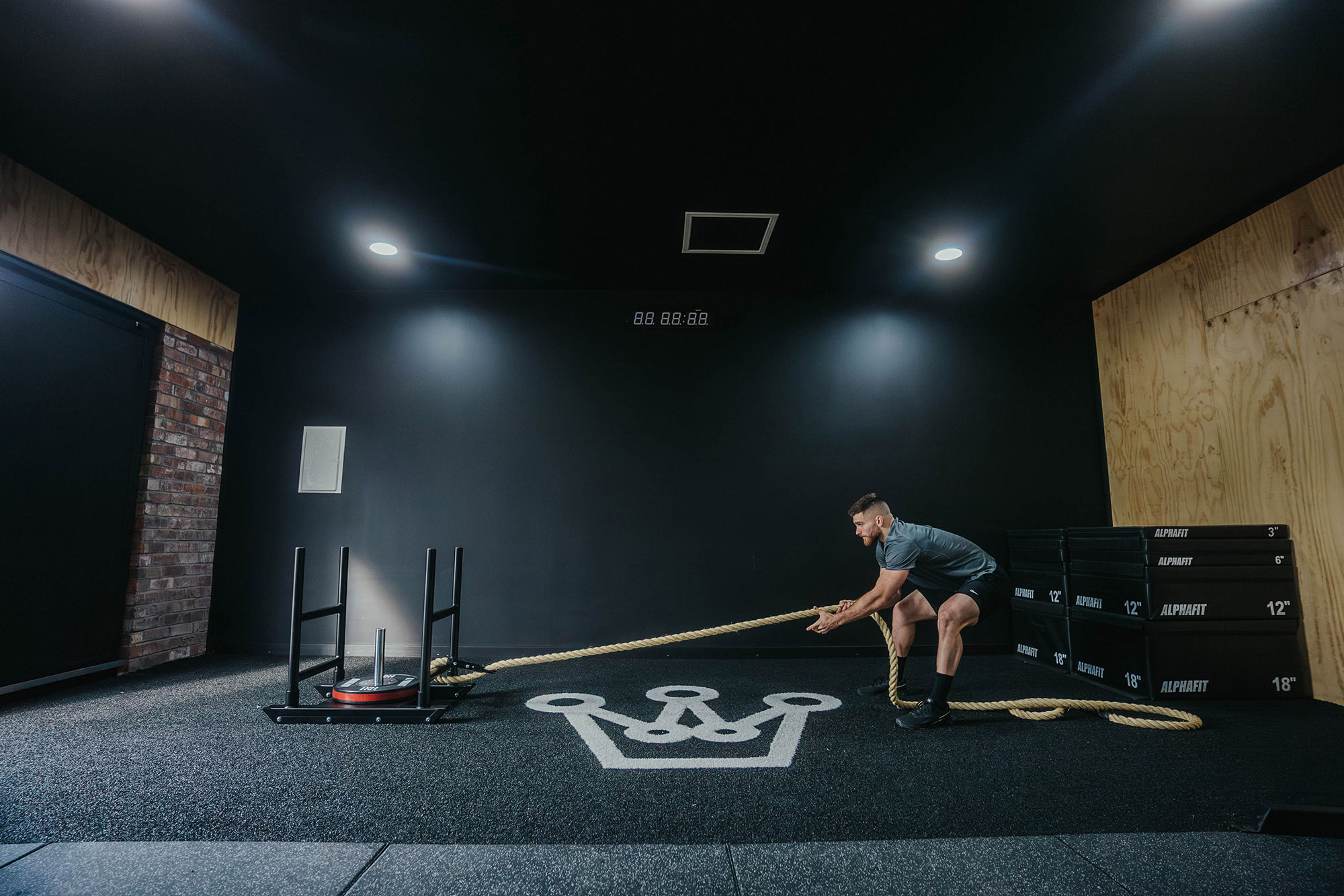 "A well-rounded training program isn't complete without these accessories, so slot these in to get started. Hope to see you on the leaderboard."
- Jay Crouch
---
TRAIN LIKE AN ELITE ATHLETE AT HOME WITH THESE POWER BUILDING TOOLS: