Up and coming CrossFit athlete Ellie Turner is already turning heads since finishing 6th in the 2020 Australian CrossFit Championship. The 23-year-old fitness coach has been making impressive leaps in her fitness and ranking since her first Open in 2018, where she finished 18431st. At this year's 2021 CrossFit Open, Ellie did not disappoint as she finished 3rd in Australia and 4th in Oceania.
We recently sat down with AlphaFit's newest athlete Ellie Turner to discuss her rapid rise up the leaderboard, her elite-level training and her exciting new partnership with AlphaFit.
---
How long have you been doing CrossFit? What do you love about the sport, that makes it so addictive and fun? When did you decide to start competing at an Elite Level?
Ellie: I started CrossFit in July of 2017, so it has been almost 4 years. I love the competitive nature of the sport and never feeling comfortable. No matter what level you are, there are always new things to learn and get better at and the CrossFit community is amazing! Even though I compete individually, the community and support I get, makes it feel like a team sport. I am a very competitive person and can't really do things 'just for the sake of it', it's either all in or nothing. So I pretty much decided that I wanted to compete straight away. I competed in my first CrossFit comp about 6 months after starting.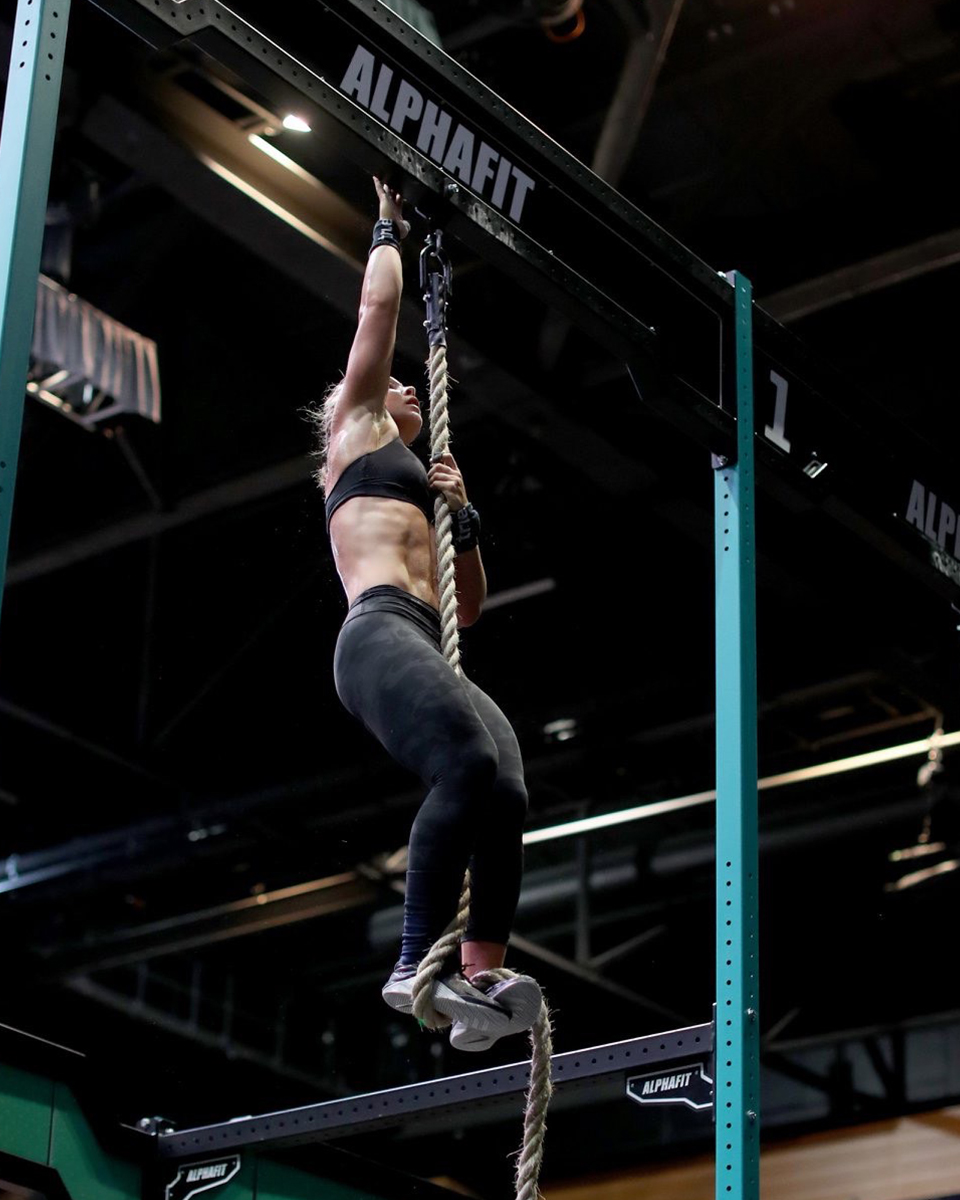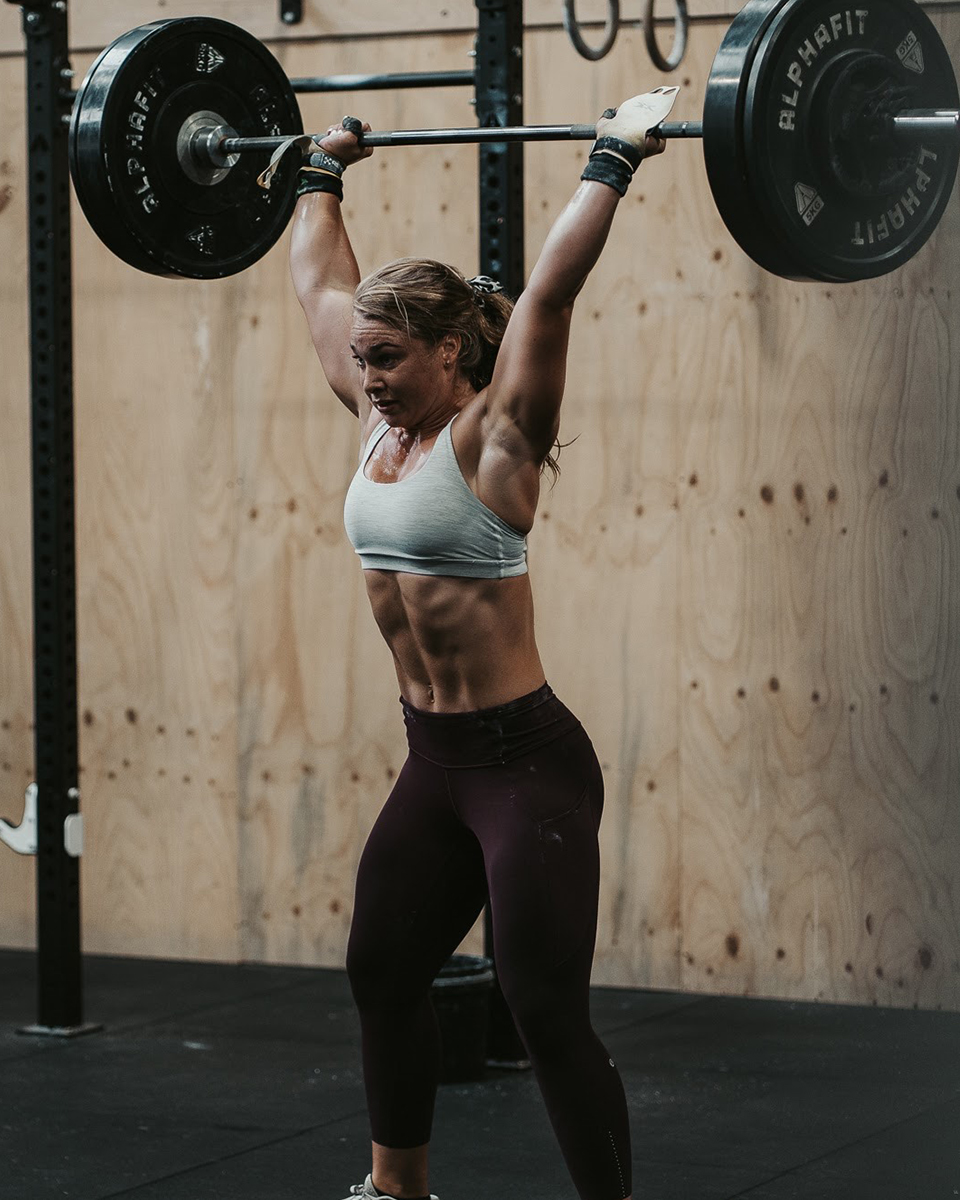 Who inspires you the most within the CrossFit Community?
Ellie: I started CrossFit around the same time Tia-Clair Toomey won the games for the first time. I didn't really know who she was at the time but I can remember watching that and actually tearing up. Just the emotion she showed, you could tell how hard she had worked and how much that meant to her. From that moment on I knew I wanted to compete at that level and experience that feeling. Still to this day I admire her professionalism when she competes and performs at the very top level.
Have you always been interested in training and sports? What other things do you enjoy outside of CrossFit?
Ellie: I have always been very active. Growing up in a small country town, we lived for playing sports on the weekends. I played netball and basketball at quite a competitive level but gave them both up when I started studying Physiotherapy at University. Now, most of my time is spent training, coaching and recovering but when I do get spare time I love spending time at the beach with my dog Nala and catching up with my friends for coffee.
How did you get started as a coach at GEDfit? What do you love most about coaching?
Ellie: I was looking for some part-time work while studying at Uni and I knew the owner 'Lisa' through competing against her at a local CrossFit Comp. We connected in mid-2019 and I pretty much started straight away. I love seeing people learn new things and do things they didn't think they could. It is a very rewarding job to work in.
As a qualified physiotherapist, how does your knowledge as a physio help you with understanding your body or impact your training in terms of recovery?
Ellie: It has really helped a lot. Especially when I was studying and could apply what I was doing in the gym to what we were learning in class, I felt as though it helped me catch on to things a lot quicker. Now I use that knowledge as a coach, if someone is injured or needs movement modifications in a class setting and then also as an athlete if I feel a little niggle coming on, I can generally get on top of it fairly quickly. I still see a physiotherapist and a massage therapist, because it's always good to have someone else take care of that side of things. But that knowledge I have now is invaluable.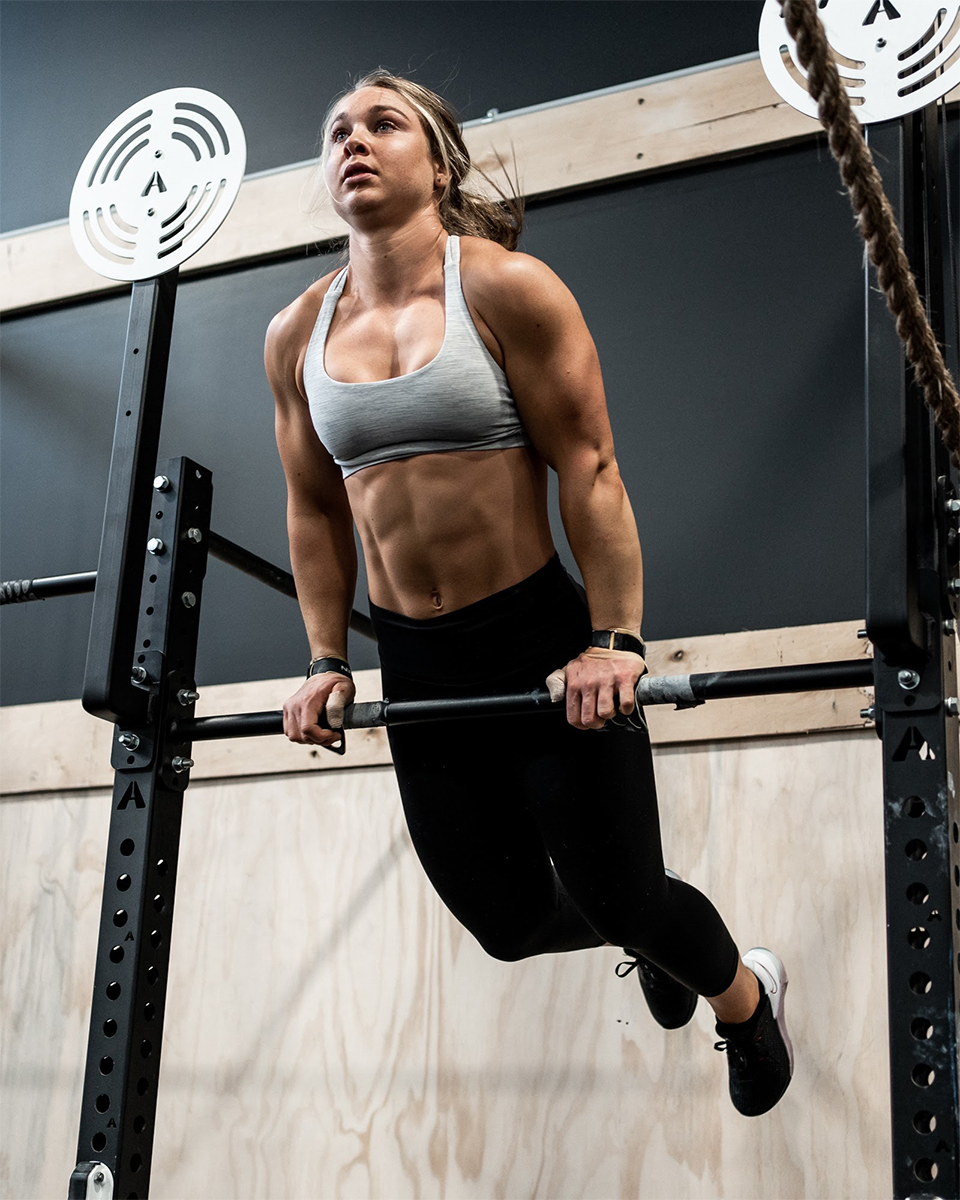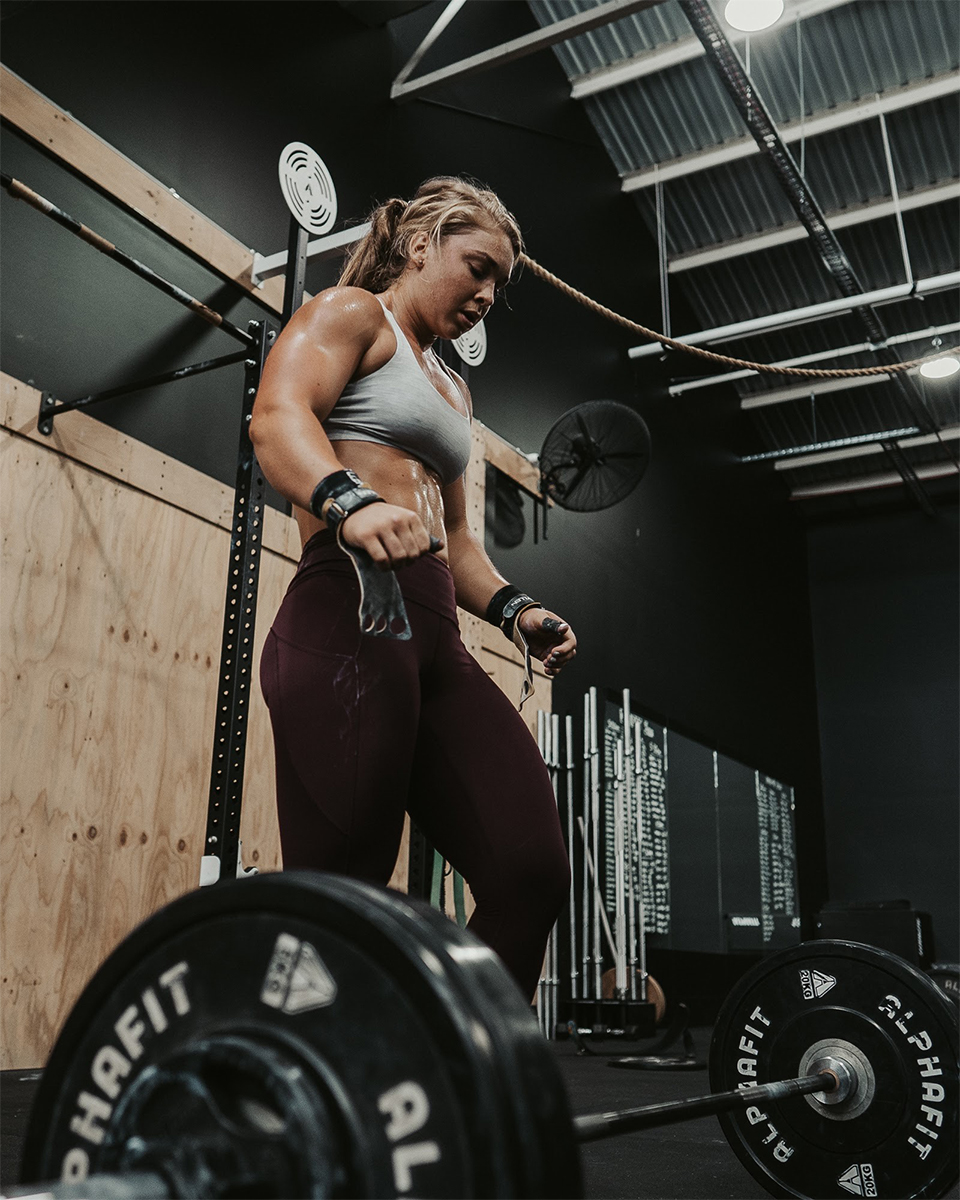 You grew up in the South Australian country with siblings and often return home to visit. Tell us about the AlphaFit gym set up you've got planned for there.
Ellie: I am so excited to have a set up back home. I grew up in a small town called Moonta Bay which is about 2hrs out of Adelaide. My family still live there and I love to go back and visit but there isn't really anywhere that I can train which means I don't get to go home very often. However, I am in the process of decking out a small gym full of AlphaFit gear, so I can go home whenever I want which will be a game-changer.
What was your highest placing in an elite event? What are the thoughts that run through your mind when you've reached another new peak in your career?
Ellie: I have only competed at one sanctional so far (thanks Covid), where I surprised myself with a 6th place finish overall. This year in the open and quarterfinals I completely surprised myself again where I placed 1st and then 4th worldwide in a couple of events. I still feel like I'm just a beginner so the thought of even being competitive in a field of elite athletes is completely mind blowing.
Your coach Michele Letendre and her program Deka Comp have mentored the likes of Patrick Vellner, Laura Horvath and James Newbury. What has been the most inspiring and motivating piece of advice that you have received from Michelle and Deka Comp?
Ellie: The amazing thing about Michele is that she has been through it all herself, so she always knows exactly what to say when I need to hear it. She is so experienced and I still have to pinch myself to think how truly lucky I am to have someone like her in my corner. I think the biggest thing is that she believes in me and my ability and sometimes that's all you need.
Reflecting on your highest placings in competition, and this year's Open / Finals so far, you seem to excel in grunt work. What movements or WODs do you find come more naturally and which do you work hard on?
Ellie: Yes, I do like 'low skill' or 'grunt work' workouts. I think because I am still relatively new in the sport and having never done gymnastics or weightlifting in the past, it has taken me a little longer to grasp some of the higher skill movements. However, everything is still improving and I feel with each competition I am doing, I am learning and getting better.
Why AlphaFit? What has been your experience with AlphaFit so far? What are you most excited about with this new partnership?
Ellie: I love the quality and range of equipment that AlphaFit has, you really can't fault it. The fact that it is also Australian-owned and made, is even better. Pretty much all our equipment at GEDFit is AlphaFit so I am using it every day and love it. I am so excited to join the AlphaFit team as you get a real sense of a close community. CrossFit can be pretty individual and lonely at times, so to feel like you are part of a team is amazing.
What's your favourite piece of AlphaFit gear and why?
Ellie: I love our AlphaFit rig! It looks so tidy, is of amazing quality and you can attach so many different pieces of equipment to it. I love that you can get it in all different colours so you can really customise it to suit your gym.
You have trained on many different types of rigs across your time as a CrossFit athlete. What is about AlphaFit rigs that make them the best?
Ellie: I have trained on a few. I have found that the AlphaFit rigs are so smooth and rigid so you don't get any wobbling or rattling.
Any advice for other young CrossFitters or aspiring athletes?
Ellie: My advice would be to find a supportive and loving group of people to have around you and to have fun with your training. When you have a good circle of friends and family and you are having fun, that's when I have found the best results have come.
What are you most looking forward to in the next 12 months?
Ellie: I am really looking forward to competing in person and seeing what I can achieve. There really isn't anything else that compares to being out on that competition floor. Because we haven't competed in so long, I have no idea what I am capable of, so it will be interesting to see what has worked in my training and what things I need to change and continue working on.
Keep up to date with Ellie on Instagram: @elliebecturner