AlphaFit introduces the newest member of the team!
It's been a pretty exciting couple of weeks for us here at AlphaFit with the launch of our latest and most elite piece of equipment. We're quite proud to say this extension of our growing cable range is an industry first. It was all hands on deck for the release of our Core Lat Pull Low Row Tower. A machine that combines the Lat Pulldown AND the Low Row without missing a beat on quality. So what sets this machine apart from any other in the fitness world? Read on and you'll find out.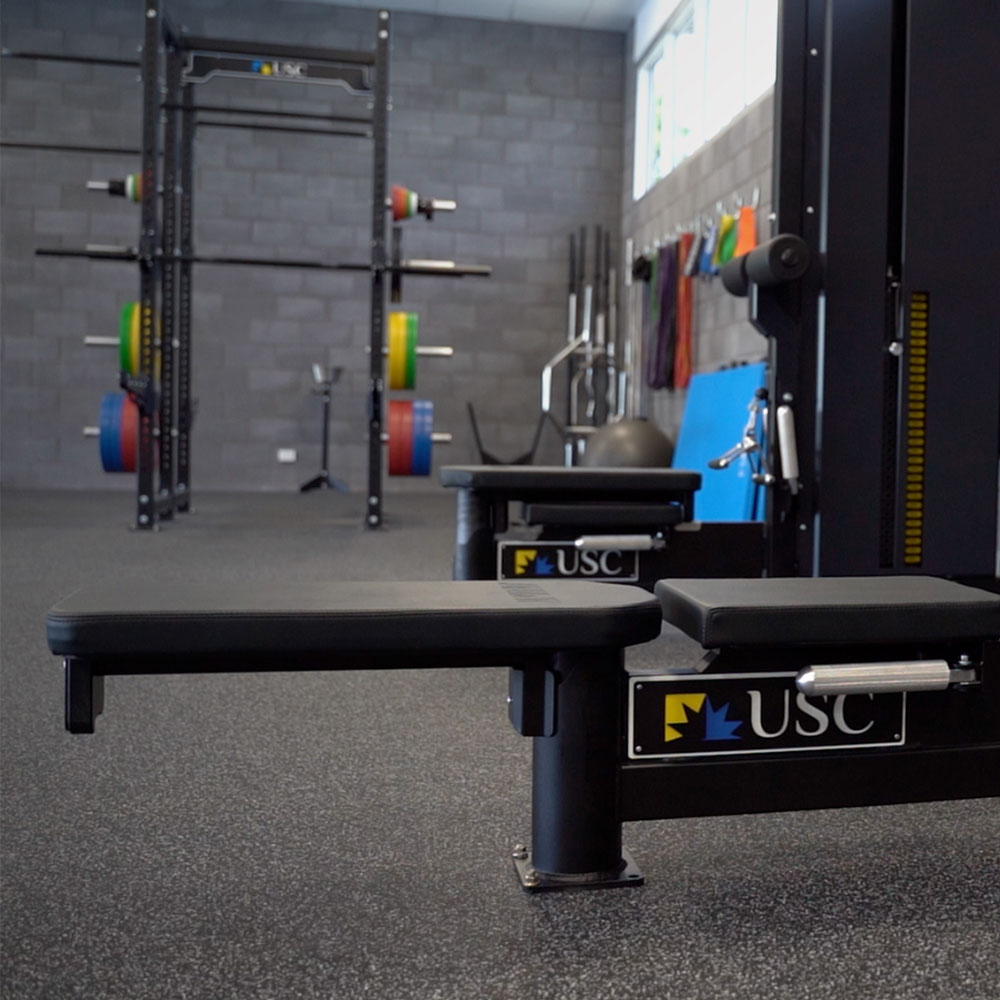 Compact Design Without Compromise
We all know that floor space in a gym is precious, so we ensured that this new addition took up less than 3 gym tiles. You're welcome. Set this weapon up in a matter of seconds and choose your workout without the worry of sideswiping your neighbour in the gym.
Hydraulic Locking System
The Hydraulic Locking System is a pretty sweet setup if we do say so ourselves. We are the first to market with this system, patent-pending and all. How does it work? Well, we're suckers for simplicity so all you need to do is hold the button down as you guide the knee support to the height you want. Once you're finished, release the button and watch as the knee pads retract into the upright stowed setting. Now you are ready to move onto a fully unobstructed seated row.
Infinite Range of Knee Pad Positions
Here at AlphaFit, we are a tad competitive, to say the least, so the Core Lat Pull Low Row's knee pad unlimited leg range resolution had to be a first. We knocked the others out of the park and pushed way past the standard 5-6 vertical pin positions to offer a huge 140° arc of variability so that you can ensure the perfect fit no matter what your size. Competitive and considerate!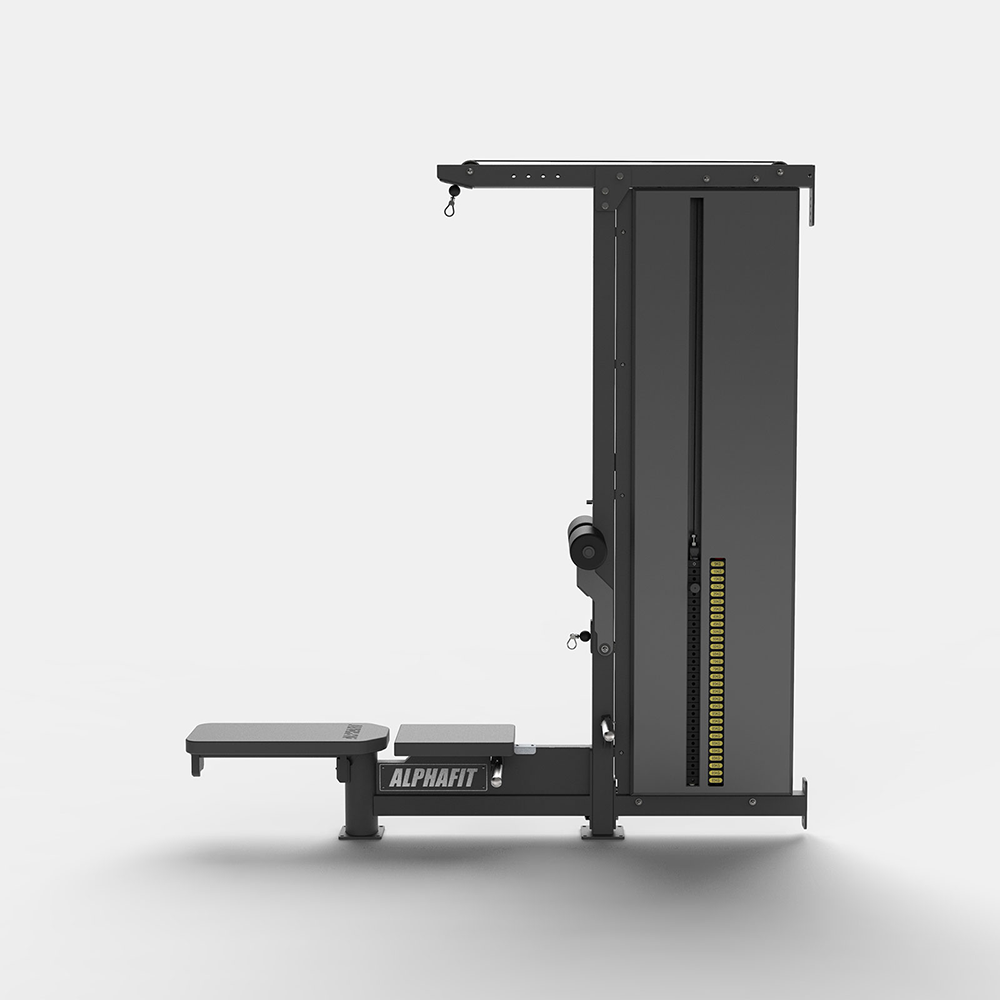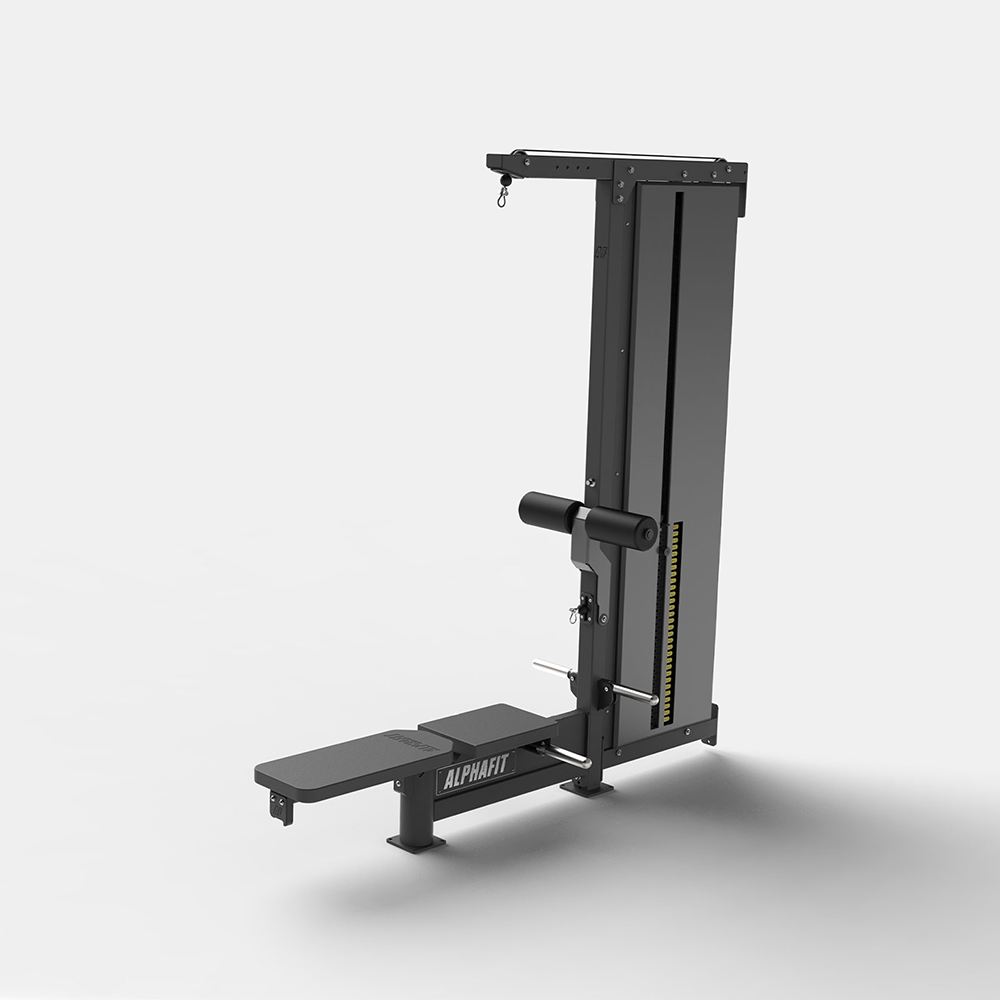 First to Market Extendable Seat
Our extendable seat is pure genius and we promise we aren't biased. Obviously, it is far better to sit on an actual seat than on the floor so we have created a uniquely engineered axial cam seating system that extends and retracts in seconds. Jump from 690mm of lat pulldown bench space to 1130mm for seated rows in a matter of seconds.
150kg Weight Stack
It just keeps getting better! The Lat Pull Low Row offers the heaviest pin-loaded stack in the market. Sitting at a whopping 150kg our increments are broken into 5kg adjustments. Tired of converting pounds to kilograms, and increasing the load in odd increments? Don't sweat it, our weights are in easy to use 5kg units.
Australian Made
This one is a no brainer; Aussie made all the way.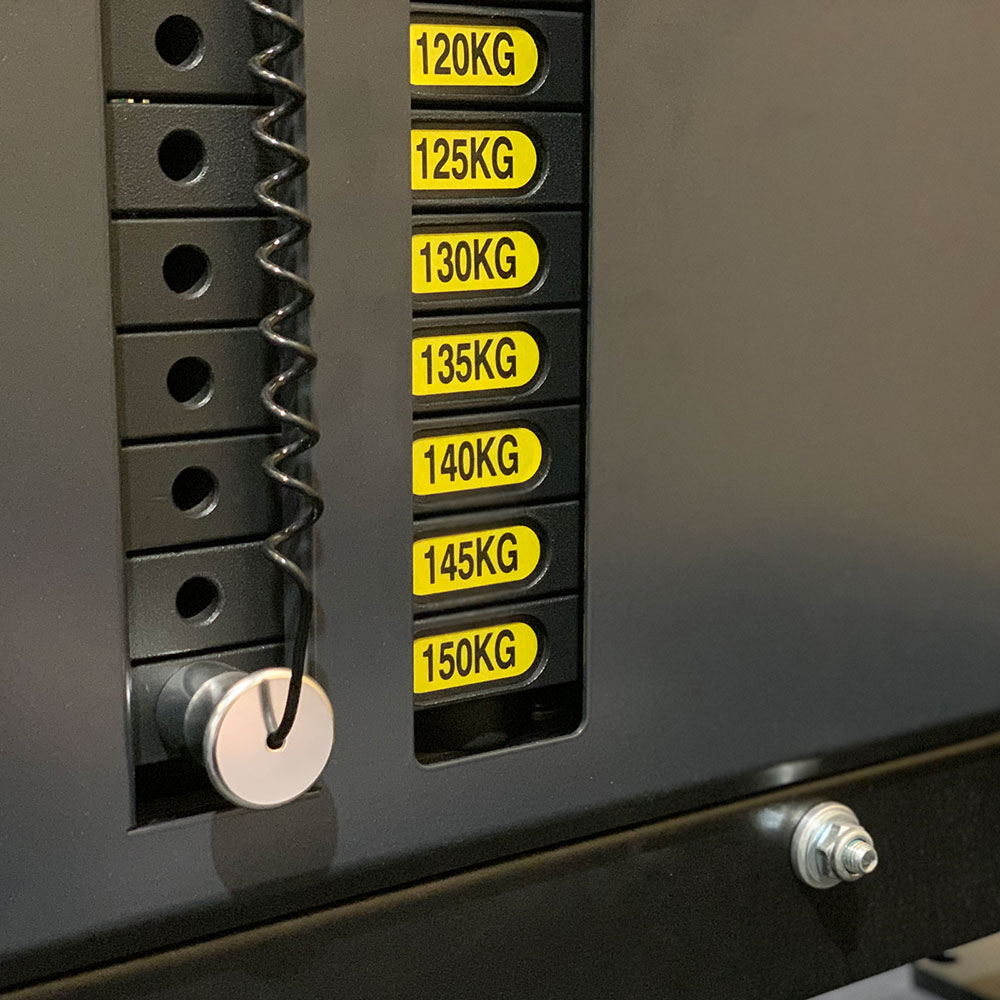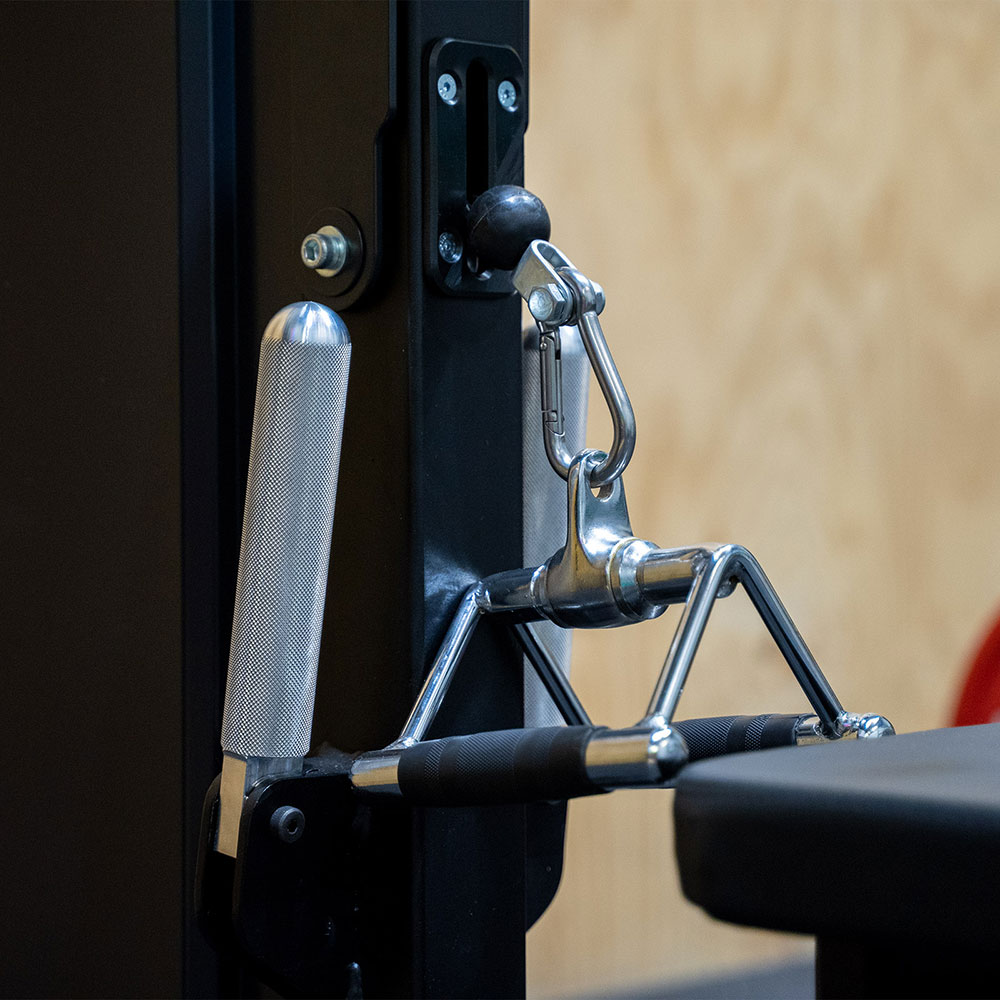 The Core Lat Pull Low Row is designed to be bolted to an existing Rig/Cage upright or wall. We also recommend it to be bolted to the floor. The machine is compatible with the Core Tower Stand (upright and 2 base extensions) to turn it into a freestanding unit. The Core range of cable equipment is expanding even more with new Towers releasing this year. Soon you will be able to configure a Multi-Station of your dreams with infinite product combinations and customisations.
So there you have it, the 411 on the latest and greatest to join team AlphaFit. This machine is going to rock the fitness world and we can't wait to see the benefits it brings to all fitness facilities and members. Get to shopping guys and girls!
View Core Lat Pull Low Row Tower