Tacfit Solutions design deployable outdoor strength and conditioning units, designed for use by defence forces and commercial gyms, sporting clubs and home gyms.
All of their performance units are 100% manufactured in Australia and are proudly registered and certified with the Australian Veteran Owned Business (AVOB). Each unit is designed for strength, durability and endurance development in all athletes whilst training or operating in high tempo environments
We sat down with Leon Mcleod, founder of Tacfit, to get an insight into where the idea for this mobile solution originated from and why he chose to partner with AlphaFit.
---
You developed your passion for strength and conditioning during your time in the Australian Defence Force. Are you able to give us a brief background on your time in the ADF and the units you worked in?
Leon: My passion for fitness started from a young age and really all started from my father. I grew up in gyms from around the age of 7 or 8 years. My parents owned gyms in Mackay, and I was always there with Dad. We were always competing and still are to this day (haha!) .
My love for tactical strength and conditioning continued to grow during my time in the ADF serving a total of 11 years. I spent 8 years in SOCOMD i.e support member for the Australian Special Air Service Regiment. I also served with and deployed on operations in Afghanistan, in the Special Operations Engineer Regiment as a high risk searcher.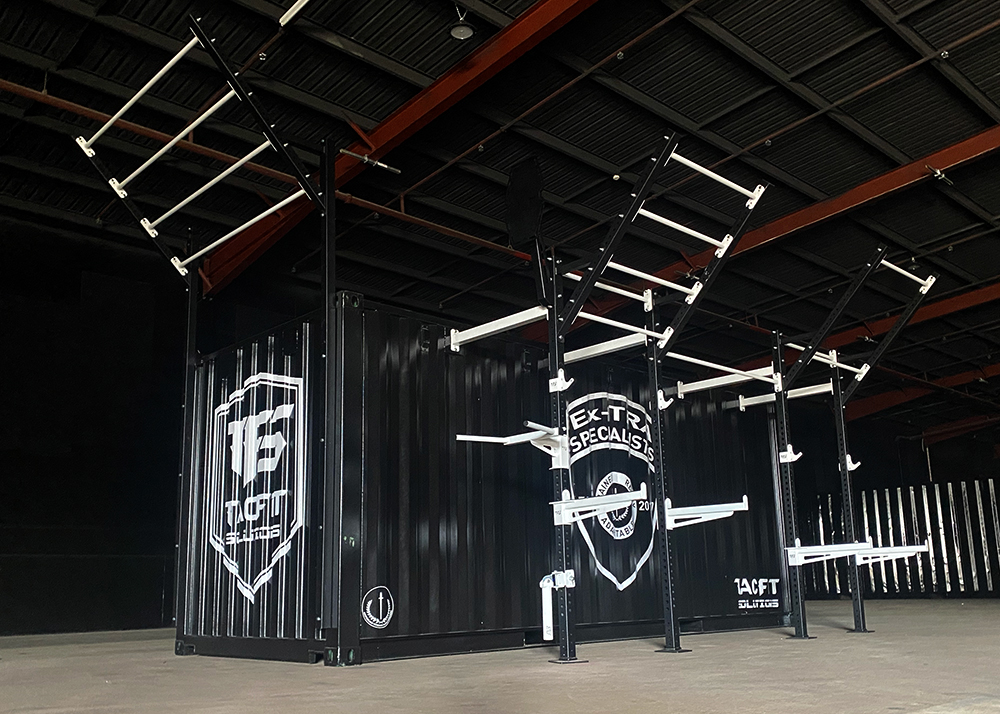 In 2017 you set out to create and design a mobile fitness solution that can be deployed worldwide in any location at a moment's notice. What was the driving force behind this idea?
Leon: The driving force came whilst serving on operations in Afghanistan. I witnessed America's deployable fitness capability first hand and I realised that we lacked that capability in Australia. Not a single Australian defence unit had a deployable fitness capability. I recognised a gap in the defences capability, both in barracks and operations. So once leaving the defence force in 2014 I went about creating an all Australian made tactical fitness unit to fill the void in the Australian defence force, creating Tacfit Solutions Australia as the only Australian made and manufactured deployable fitness units.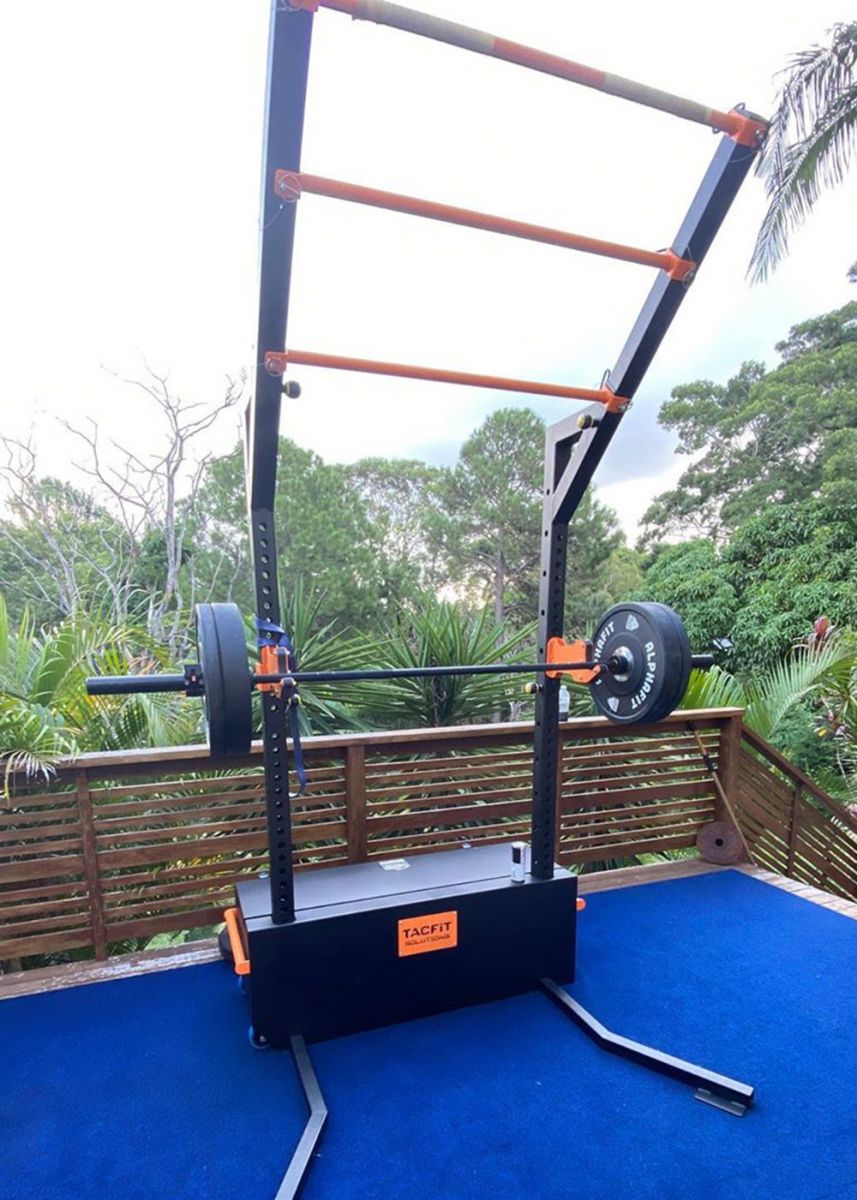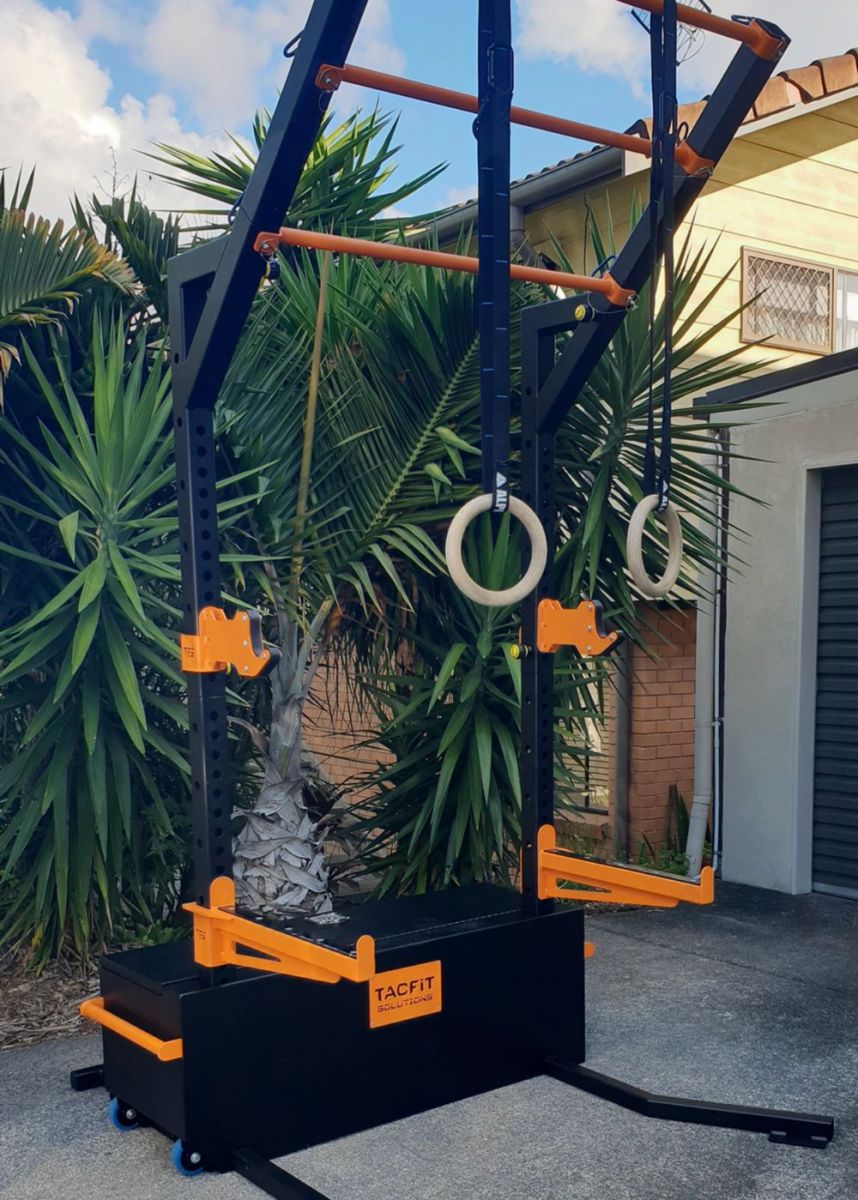 Tacfit currently have three ranges to choose from – Alpha, Bravo and Delta. Can you talk us through what each of these units have to offer?
Leon: Delta is a highly deployable 1-5 man tactical fitness unit, it has the capability to do anything you would do in a commercial gym setting. It's perfect for training in restricted spaces and deployed environments. It's quick to assemble and no tools are needed. It's the perfect mobile fitness unit - great for PTs and EPs and small teams, as well as the home fitness enthusiast; it enables users to stay fit in all environments.
Bravo is a 10ft fully deployable unit and trains 30 athletes making this the ultimate strength and conditioning facility on the Australian market. Fitted with AlphaFit's most robust functional strength training rig, it is designed for smaller ADF deployed forces and perfect for smaller sporting clubs and gyms wanting an outdoor fitness capability. We have worked with AlphaFit to create some awesome new designs in the last month and can't wait to get them out to our clients.
Alpha is a 20ft squadron level strength and conditioning, air, land and sea deployable unit with capability to be adapted to strength, conditioning circuit, cardio and rehabilitation work. It's fully equipped to train up to 60 athletes and now has more capability than ever with rope towers, multiple lifting cells and a huge variety of pull up configurations. Completely decked out with AlphaFit equipment, it's awesome to see these in action.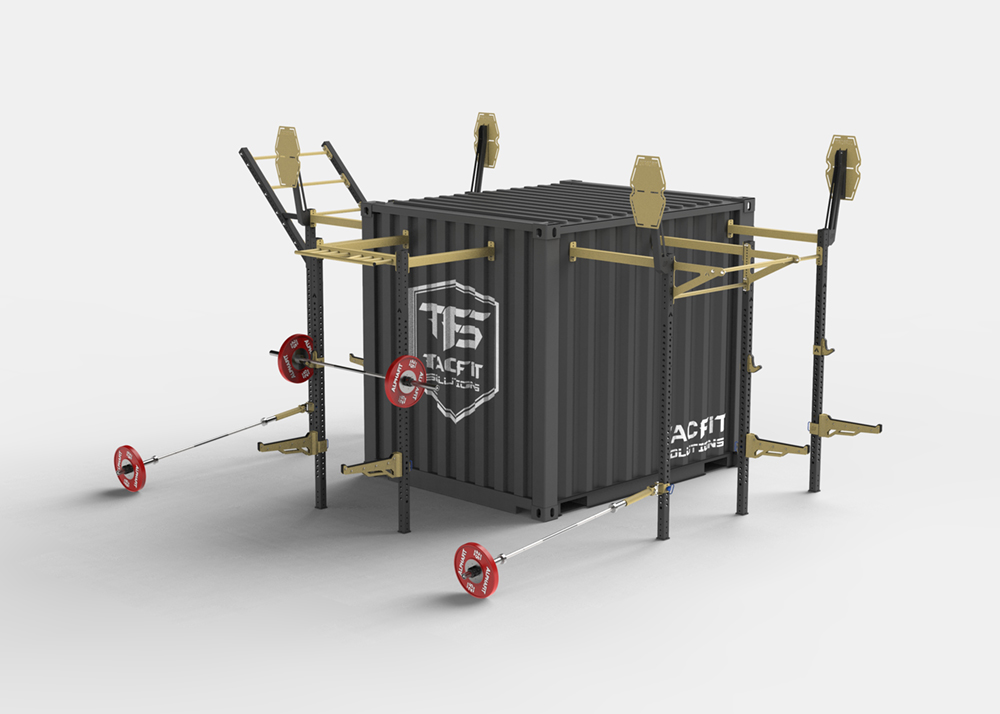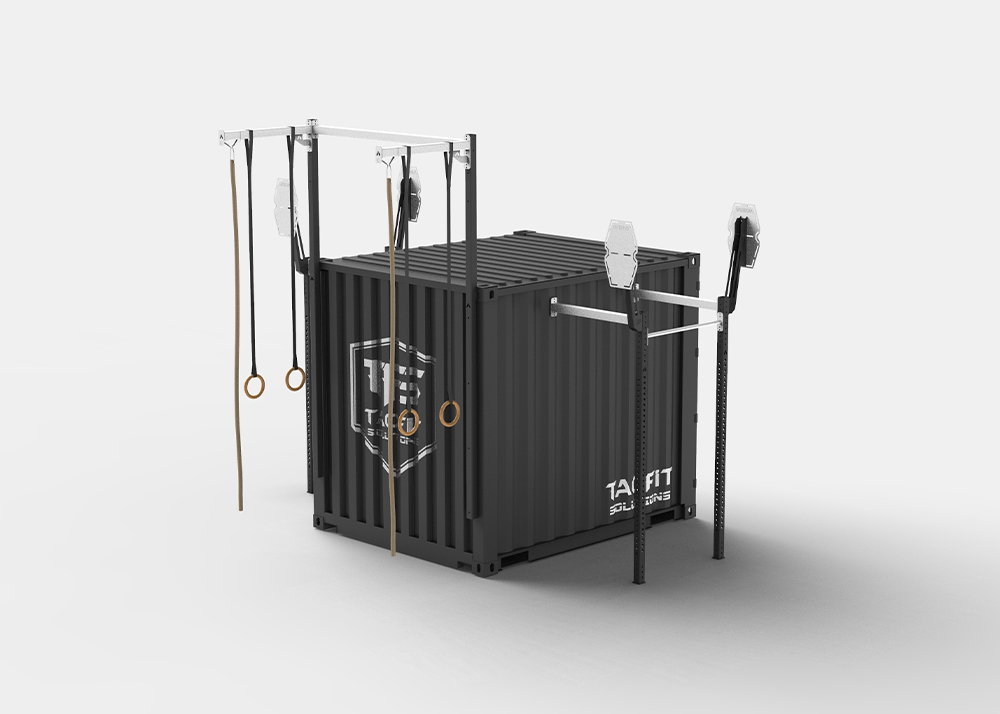 These units are designed for use by the defence forces, commercial gyms, sporting clubs and home gym users. Who would you say your primary customer is?
Leon: Due to my background in Australian defence forces, and being a certified Australian veteran owned business, my primary market and customers has, and always will be, the Australian Defence force, as that is where my passion still lies.
However, as the fitness industry is constantly adapting, we have found that our units are in high demand in commercial gyms, sporting clubs and schools with sporting excellence programs. With functional outdoor strength and conditioning facilities proving to be the current market trend, Tacfit Units are ahead of the game and already the product of choice. We love being able to help out our local and rural communities build a TFS facility for a fit and healthy lifestyle.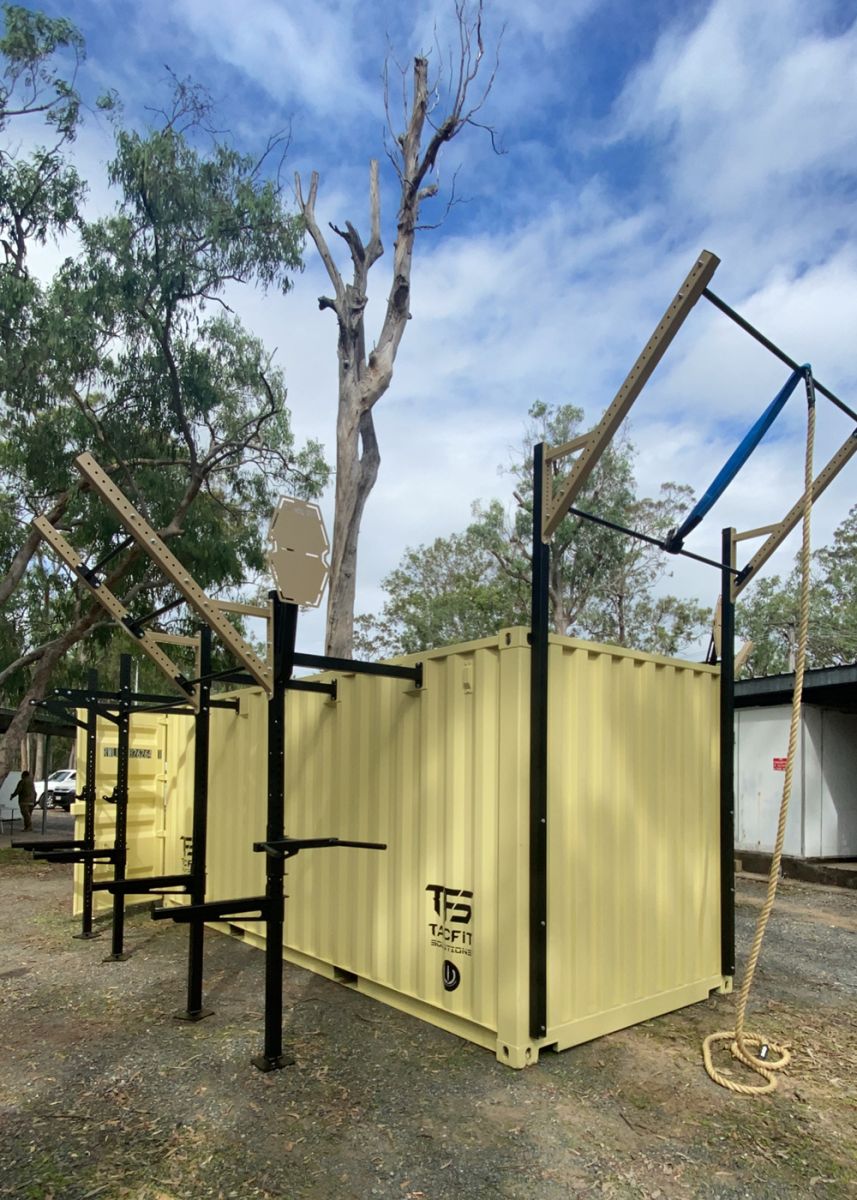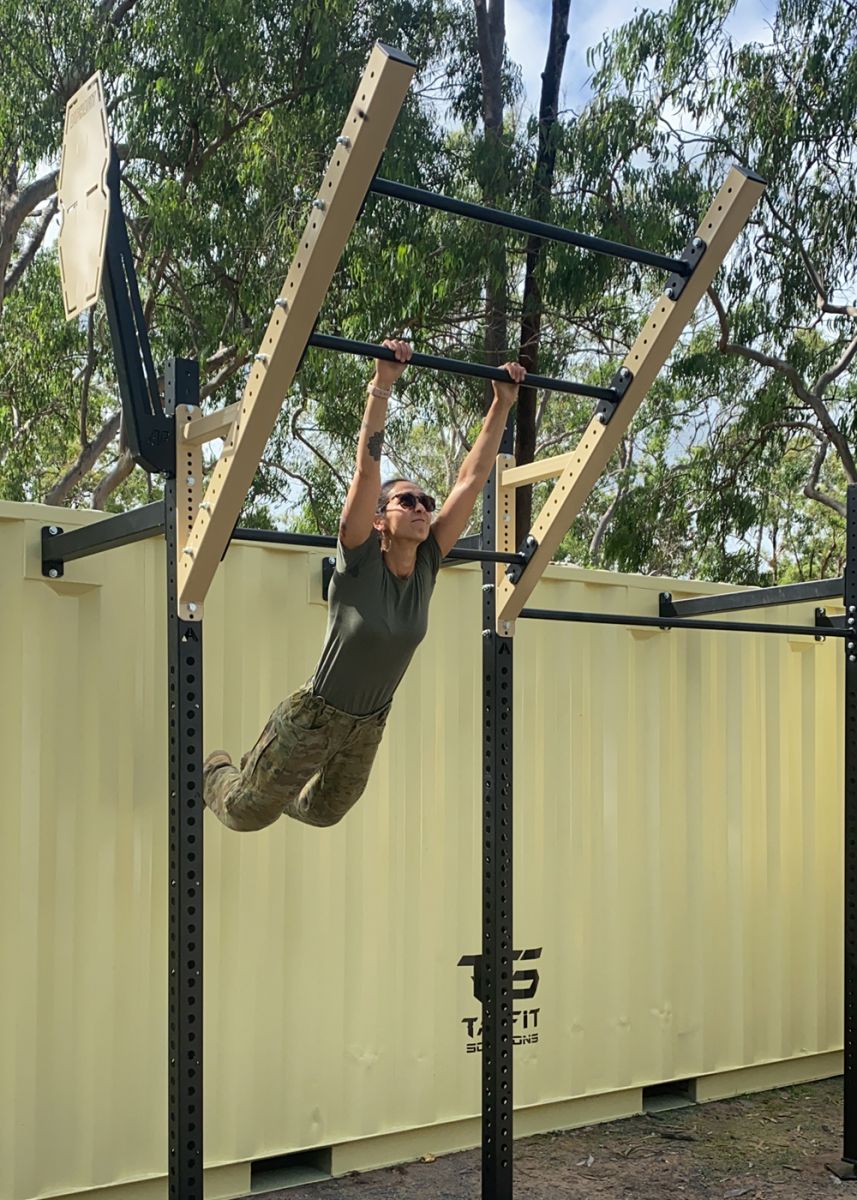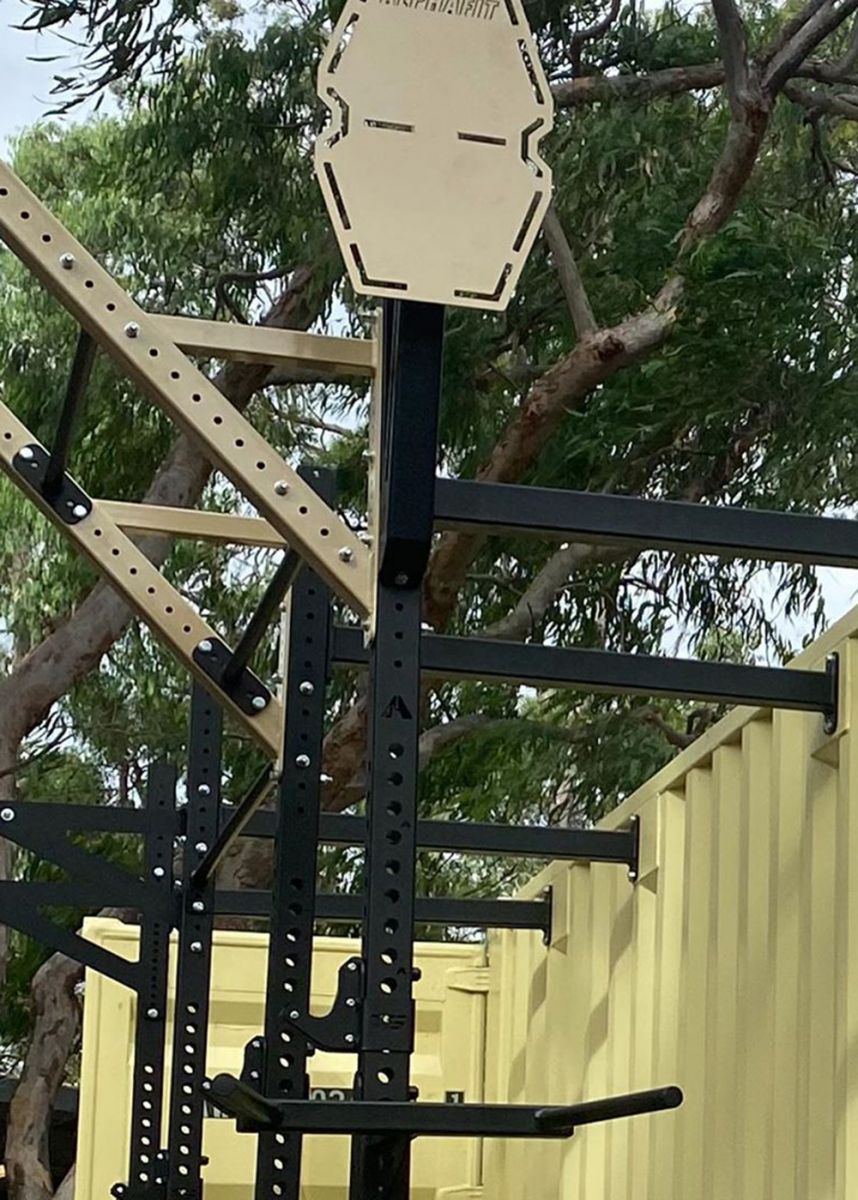 Tacfit also prides itself on being 100% Australian made and owned making AlphaFit a great affiliate option. How did you first come across AlphaFit and how did you come to the decision to work with AlphaFit to manufacture and supply the equipment?
Leon: I have used other equipment in the fitness industry but due to a lack of quality in product and service, this led me to search out a more reputable Australian manufacturer of rigs and equipment. This led me to the only option in Australia... AlphaFIt.
AlphaFit's service, products and workmanship has been second to none from day one, along with the support and mentoring from Jamie and the team. The relationship has been outstanding and allowed Tacfit to grow at a fast rate over the last 18 months. We are proud to have AlphaFit in our Tacfit Solutions Australia family.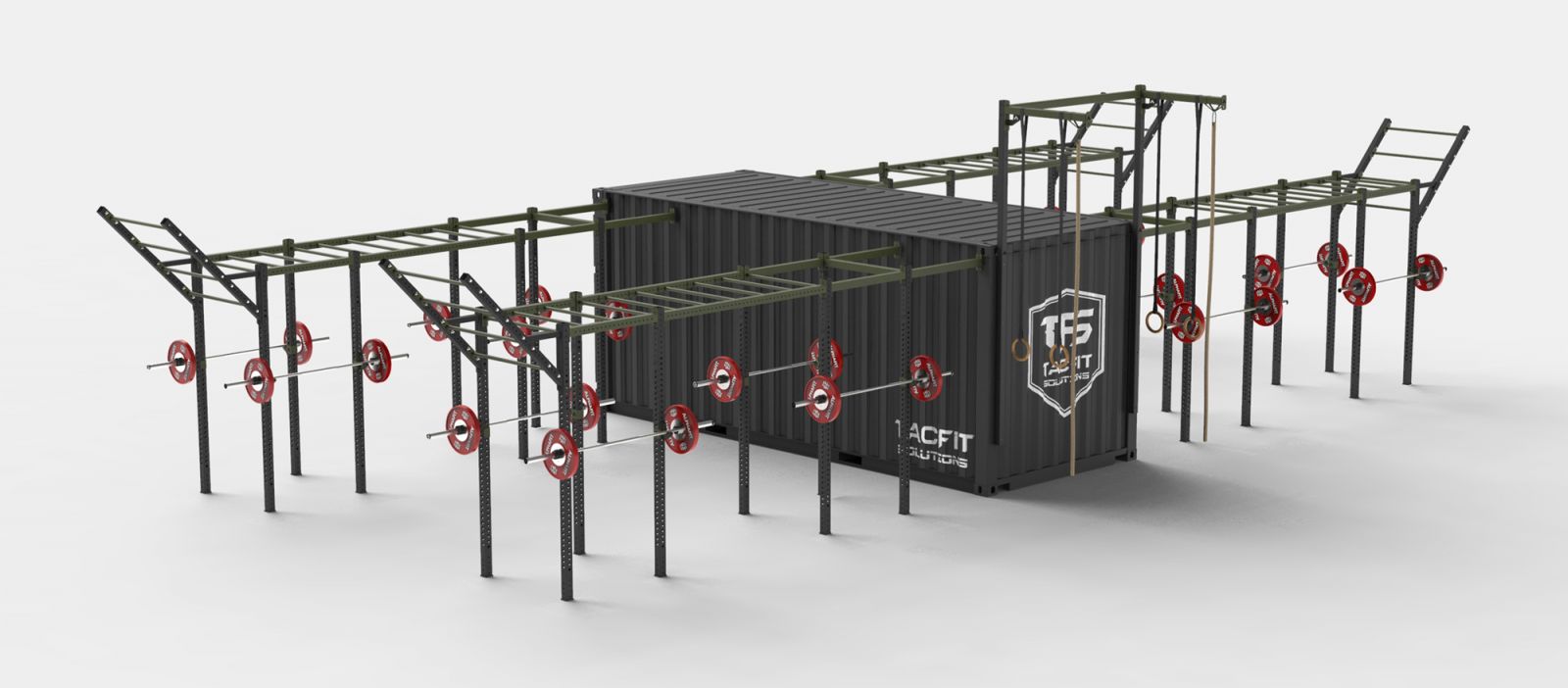 You've recently been given the opportunity to create and supply two totally new concepts for the ADF – a deployable cardio unit and a deployable field strength and physio unit. Are you able to give us an insight into what these new concepts offer?
Leon: We are constantly researching and listening to our clients in the ADF and once again have found there is a greater demand on units that offer a more diverse capability. We have been working with 1 Signal Regiment to bring them their second and third Alpha units: Rehab Conditioning and Strength & Conditioning. How do these differ? Strength keeps it all functional, including a higher number of lifting cells and more strength training focused equipment. Our Rehab Conditioning unit has incorporated boxing rigs and rehab tools in addition to our lifting cells, and we are even in discussions to including pilates reformers into our future builds.
Another build we are doing for JOC in Canberra is our Cardio/Strength & Conditioning Unit. This custom strength unit will come fully decked out with the Concept2 Rowers, Ski Ergs and bikes. This is turning our strength setup into an absolute weapon of a unit.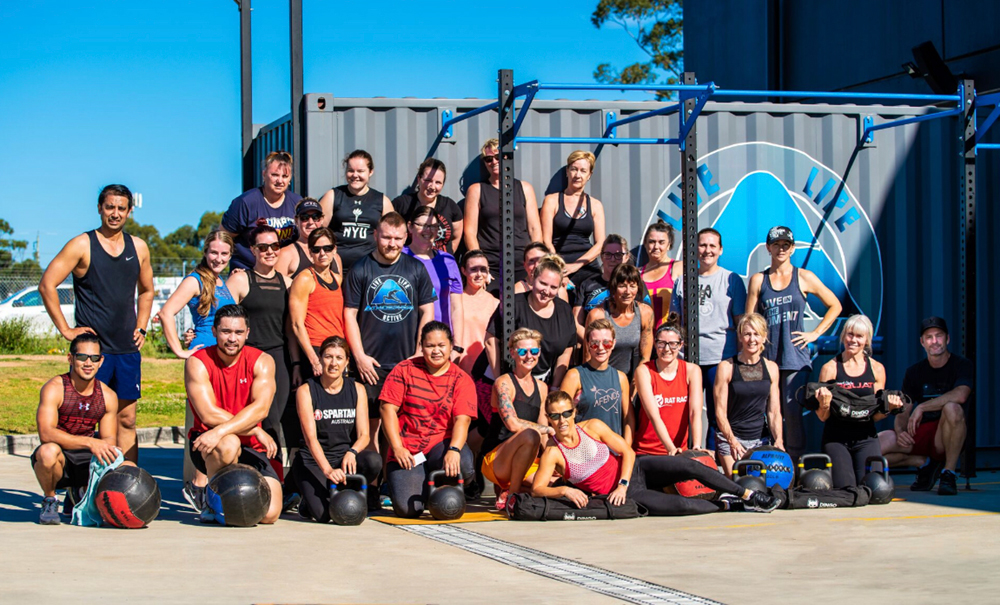 Tacfit has come a long way in a few short years. What are the plans for the future?
Leon: We are rapidly expanding and pulling the trigger on multiple new deployable outdoor mobile units with a multitude of capabilities allowing sporting clubs, health clubs, PTs bootcamps, EPs, physios, and schools and universities to be able to step out of the norm and create their own stand alone TFS training facility or fitness business.
Ultimately, that would give me the greatest satisfaction - I want to be able to see people use my Tacfit units to build their own dream business.
Where do I see Tacfit in the future? I see Tacfit expanding into the overseas market and to expand our brand, we are currently taking expressions of interest for Tacfit licences globally, NZ, Asia, America and Europe.
Follow our stories on social media to see what we are up to next: Facebook and Instagram