Training Day don't really see themselves as a regular gym, or fitness centre. They are a 24-hour recreational training facility, with a focus on strength, performance and functional training, with a mentality that training should be fun and positive. This independent gym recently expanded their locations, opening a second facility located in Clayton, South East Melbourne.
Training Day's Clayton gym offers traditional gym style equipment (pin loaded and cardio) along with a power lifting area, Olympic weight lifting area, functional training zone, specialist strength and conditioning equipment, sled track and strongman equipment, and has a mezzanine with a spin room. The gym floor is over 600m² with targeted training zones catering for a variety of clients including: power lifters, Olympic weight lifters, strength and conditioning training, athletes and your basic gym goer. AlphaFit were on board to help create a space where athletes can challenge and improve themselves daily.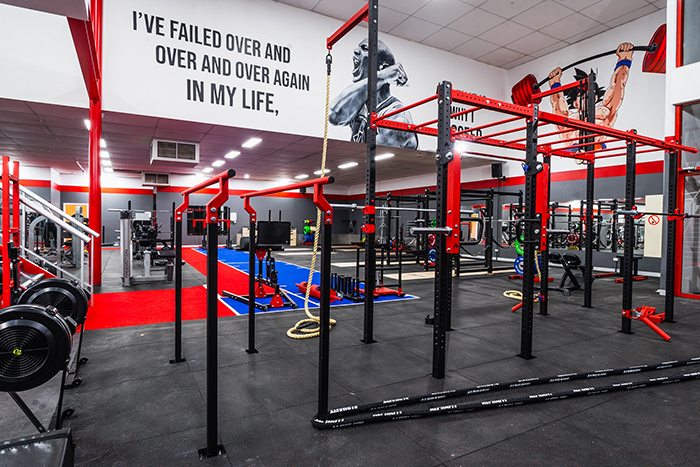 AlphaFit designed a custom red Free Standing 2 Cell Monkey Bar Rig, with rig accessories including custom red J-Hooks with laser cut Training Day logo, Spotter Arms, Trawler Arms and Torsonators. The 'Playground Zone' also included with Parrallel Bars, Climbing Ropes, Gymnastics Rings, Battle Ropes, Power Bands, Kettlebells, Dynamax Wall Balls, Medicine Balls, Slam Balls and more for athletes' functional and performance training needs.
In the Lift Zone they selected AlphaFit Squat Stands, Jerk Blocks, Endure Bumper Plates and Rubber Frac Plates. For the group training and classes area C2 Rowers, SkiErgs, Soft Blocks and Wall Mounted Chin Up Bars are incorporated amongst boxing bags and other equipment.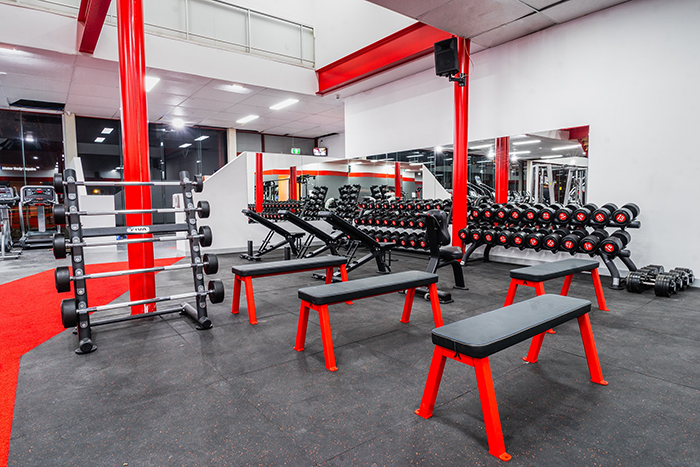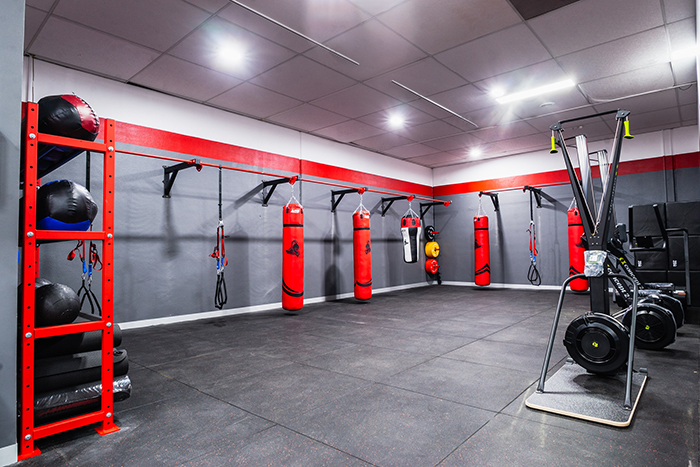 Training Day selected a range of benches for their strength zone including a number of Fabricated Flat Benches, Fixed Incline Bench Press, Fixed Decline Bench Press, Bench Press and Bench Pull. To add to the focused strength and conditioning setup they also added Swivel Bars, Jammer Arms, Posterior Resistance Developers, Reverse Hypers, plus Push & Pull Sleds, Yokes, Farmers Walks, Logs and Hammers.
To keep the gym looking it's best Training Day selected a customised Modular Storage System with ball shelves, kettlebell flat trays and bumper plate troughs, Weight Plate Trees and Wall Mounted Bumper Storage.
"OUR STRENGTH AND PERFORMANCE NICHE CLIENTELE HAVE ALREADY HAD MANY GOOD THINGS TO SAY..."
"After working with Will for a number of years, it was a natural decision to choose AlphaFit for our newest fitout in Clayton. This was my first time ordering AlphaFit products to this quantity and they've ensured to cater to my needs in every way possible. The service has always been great, the team are easy to deal with and respond quickly to any request. Those in the industry will know AlphaFit have a reputation for top quality equipment. Our strength and performance niche clientele have already had many good things to say after visiting the new facility's fitout. I have had another great experience with AlphaFit and will continue to work with Will and the team in the future."

Wayne Zhou
Director, Training Day Gyms
Burwood & Clayton, Victoria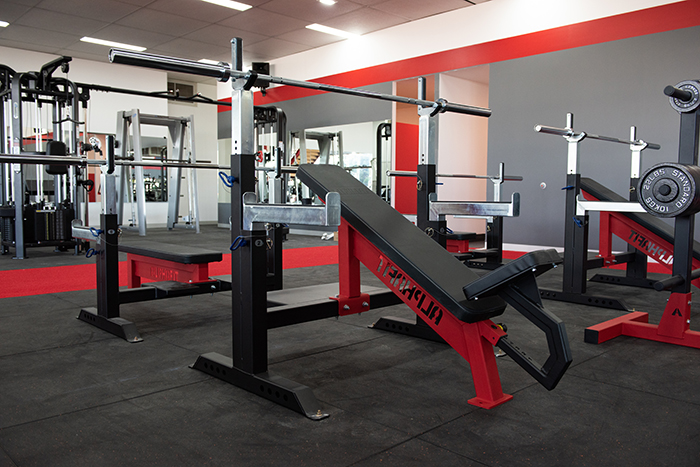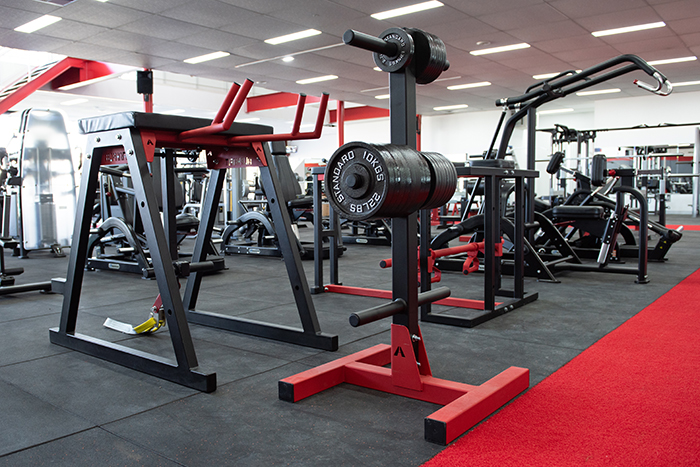 ALPHAFIT ARE THE TURN-KEY SOLUTION FOR YOUR COMMERCIAL GYM FITOUT
AlphaFit recognises that not all commercial gyms are the same and many are moving away from traditional set ups to give their members a varied and authentic training experience. We understand the importance of branding and identity which is why we can customise all components of your rigs and racks to suit the environment of your training area - colours, logos, heights, lengths and install requirements are all made to site specifications.
Contact us for a free consultation and quote on 1300 257 428 or admin@alphafit.com.au. We are passionate about providing advice on creating your dream facility, no matter which stage you are at in your project.