Fit out your school with the best. AlphaFit is a 100% Australian owned family business manufacturing gear specifically for the high performance, functional fitness industry. Set your facility apart and create a gym every student will love to train at with a premium set up from AlphaFit.
ALPHAFIT PRIDE OURSELVES ON BEING SPECIALISTS IN SCHOOL, UNIVERSITY AND COLLEGE GYM FITOUTS.
We understand that physical education and practice is an important component of student development for both recreational and elite athletes alike. Physical training habits during formative years in high school and tertiary education continue for the rest of our lives.
We've developed a range of equipment which can be adapted for use by younger trainees so that everyone has the opportunity to train correctly. AlphaFit has partnered with high schools and universities throughout Australia to deliver the best strength and conditioning equipment on the market.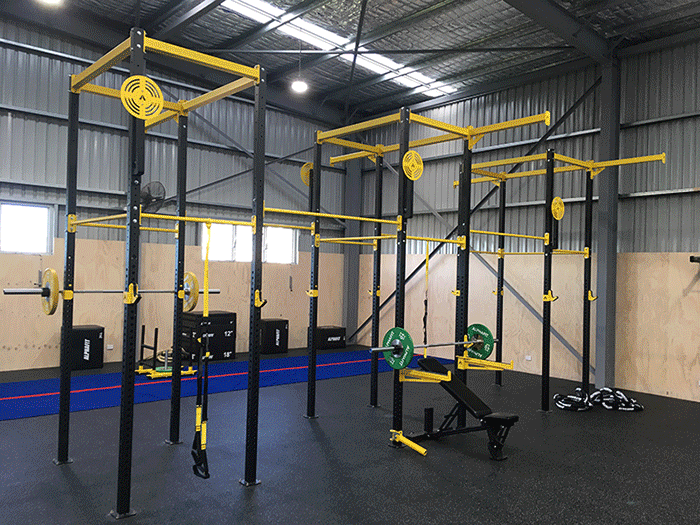 WE ARE THE BIGGEST AND MOST REPUTABLE SUPPLIER OF AUSTRALIAN MADE EQUIPMENT TO THE AUSTRALIAN FUNCTIONAL FITNESS COMMUNITY.
Regardless of the age of your students or the size of your educational institution, AlphaFit is able to meet the expectations and needs of your students, staff and parents. AlphaFit prides itself on being the best—not only through our premium equipment—but also in our customer service and industry expertise. We are passionate in providing an end to end solution from design to installation of your dream gym, every step of the way.
Previous AlphaFit school, college & university fitouts include:
ALPHAFIT ARE YOUR TURN-KEY SOLUTION FOR SCHOOL, COLLEGE AND UNIVERSITY GYM FITOUTS
Set your educational institution apart and offer the best equipment to your students and guests, a truly unique point of difference for those serious about delivering results. Contact us for a free consultation and quote on 1300 257 428 or admin@alphafit.com.au. We are passionate about providing advice on creating your dream facility, no matter which stage you are at in your project.