You see them everywhere these days, from military and police hopefuls during their strength and conditioning training to the average joe getting in an after-work workout in the local park.
At first glance, weighted vests and plate carriers seem very similar. They both provide a way to add additional resistance to a variety of exercises but there are important differences that you should consider when shopping around.
Training Plate Carriers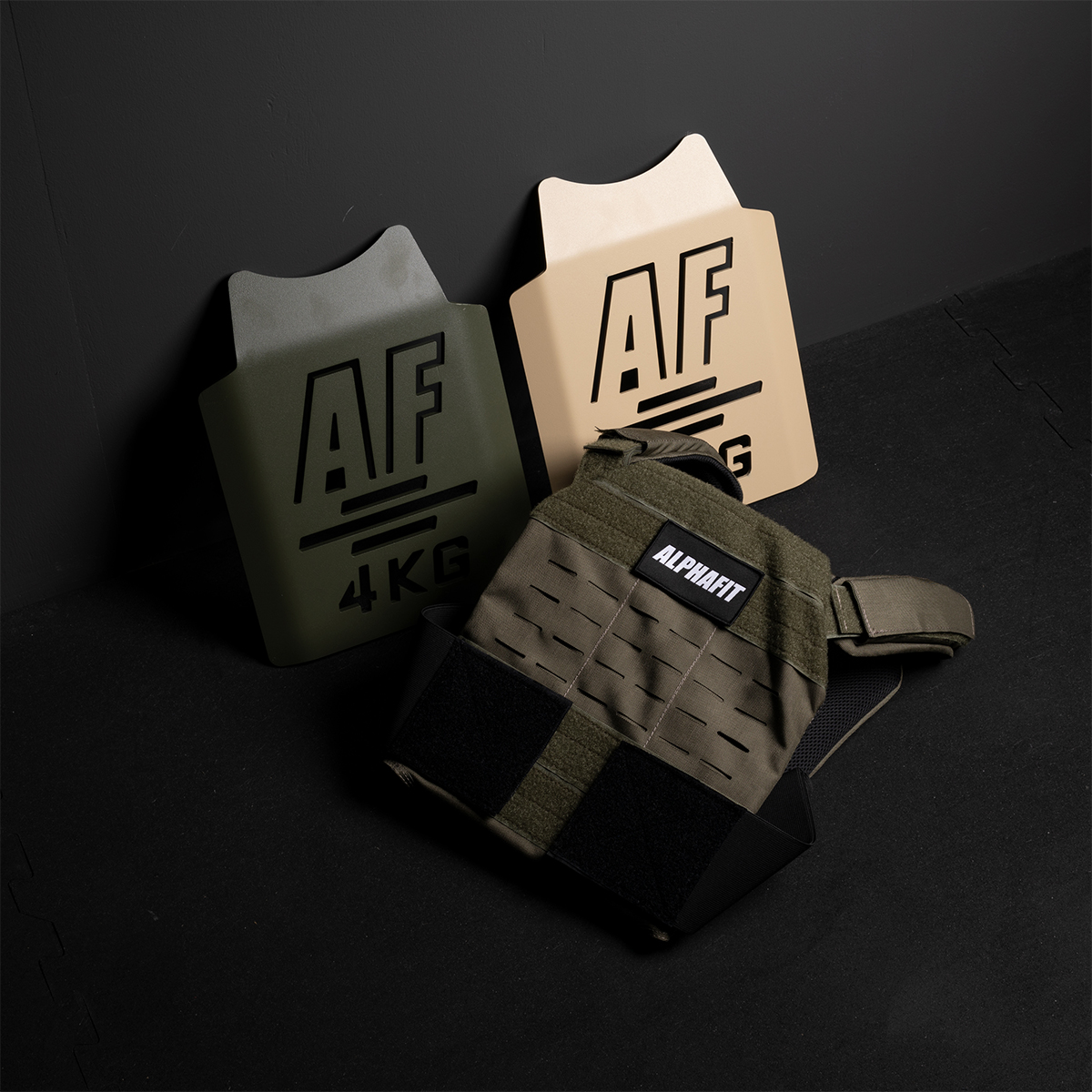 AlphaFit Training Plate Carrier Vests and Vest Weight Plates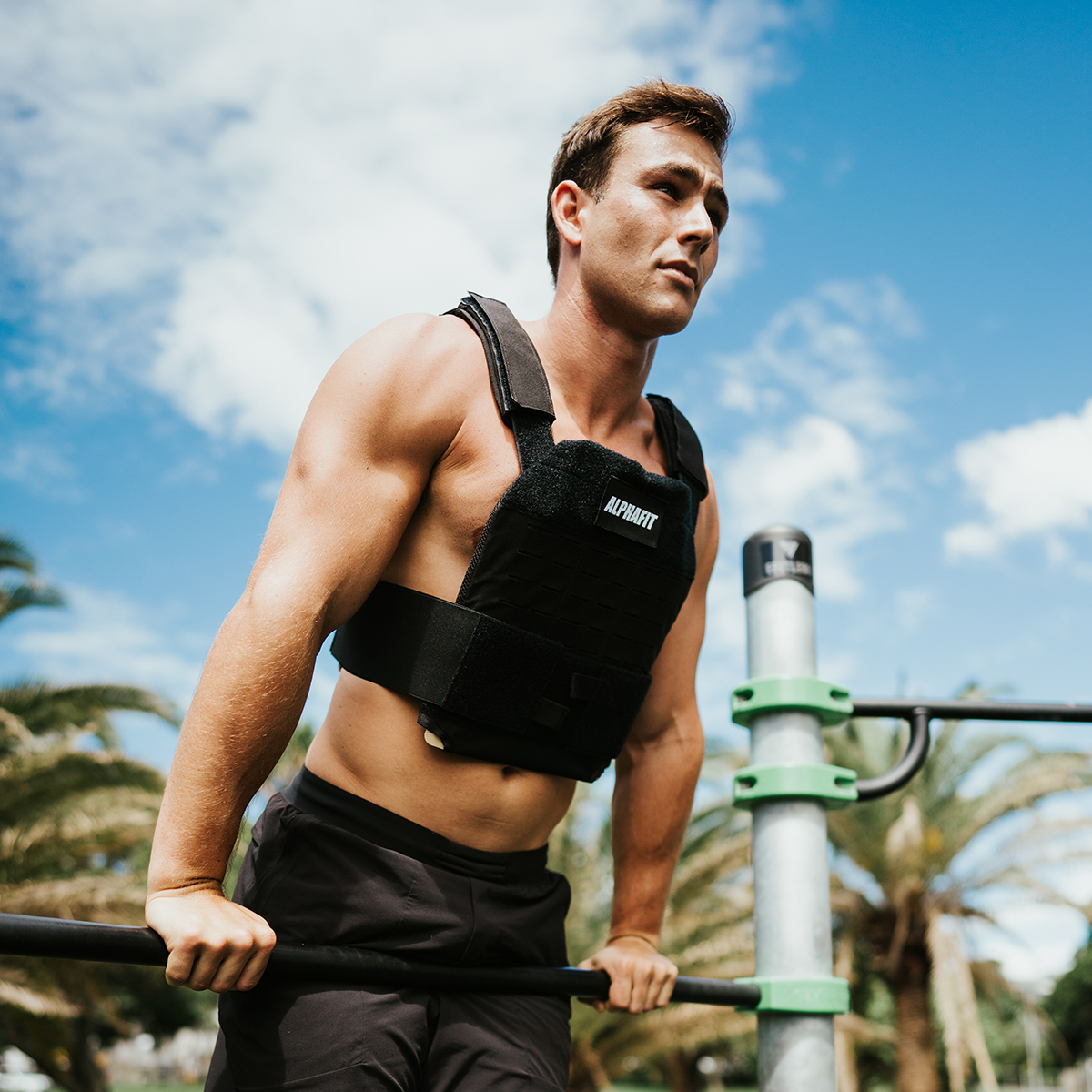 AlphaFit Training Plate Carrier Vest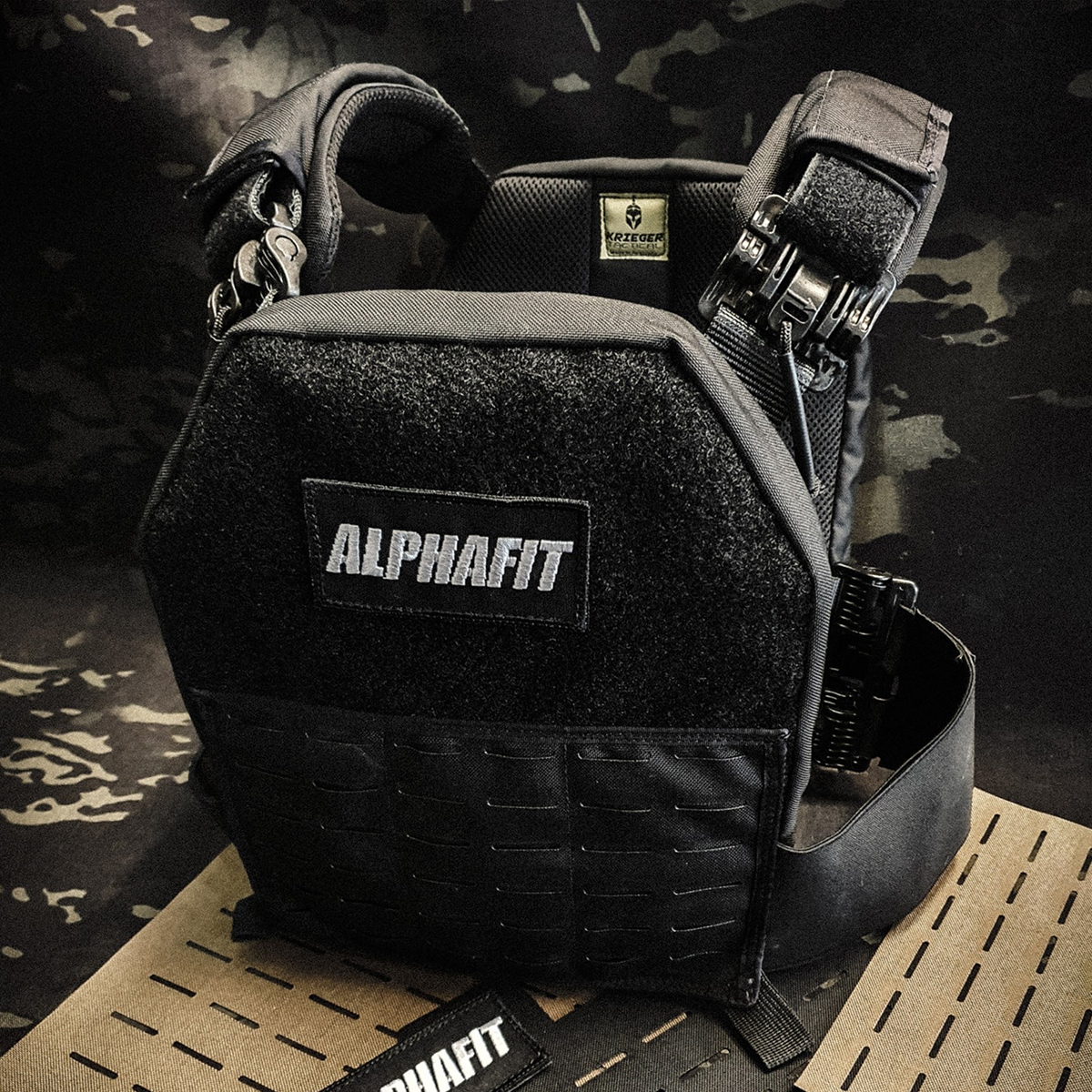 AlphaFit Tactical Plate Carrier Vest
Training plate carriers are a traditional piece of tactical gear that holds the body armour plates used to protect soldiers from high-speed fragments and projectiles. If you're a CrossFit fanatic you'll most likely have seen these featured in The CrossFit Games. Plate carriers came to widespread use due to the hero WOD known as "Murph": a 1-mile run (1.6kms), 100 pull ups, 200 push ups, 300 squats and another 1-mile run (1.6kms) all with weighted armour. The Training Plate Carrier Vest is the most popular choice of weight vests for CrossFit athletes. Its streamlined design offers athletes to carry more weight with the vest without it becoming bulky and allows for easy removal and insertion of plates.
The AlphaFit Training Plate Carrier Vest and Tactical Training Plate Carrier Vest are both designed and manufactured by an Australian veteran. Each weight vest can hold weight plates up to 20kg in the front and back pockets but does not offer an easy way to increment in small quantities. The Australian made AlphaFit Vest Weight Plates are available in 2kg and 4kg increments and have been engineered to sit comfortably close to your body for an uninterrupted workout. The weight plates are securely held in place by Velcro sealed pockets on the front and back and the fully adjustable straps ensure a snug and comfortable fit. As well as this, the Plate Carrier Vests feature a laser-cut Molle panel to give users the option to attach any tactical attachments.
One of the unique benefits of The Tactical Plate Carrier Vest is the quick-release straps across the shoulders which allows for the plate carrier to be taken off easily with just one hand.
Note: The weight plates used in fitness gear are made of regular steel and are not designed to provide protection.
[Shop Tactical Plate Carrier Vests]
[Shop Training Plate Carrier Vests]
Weighted Vests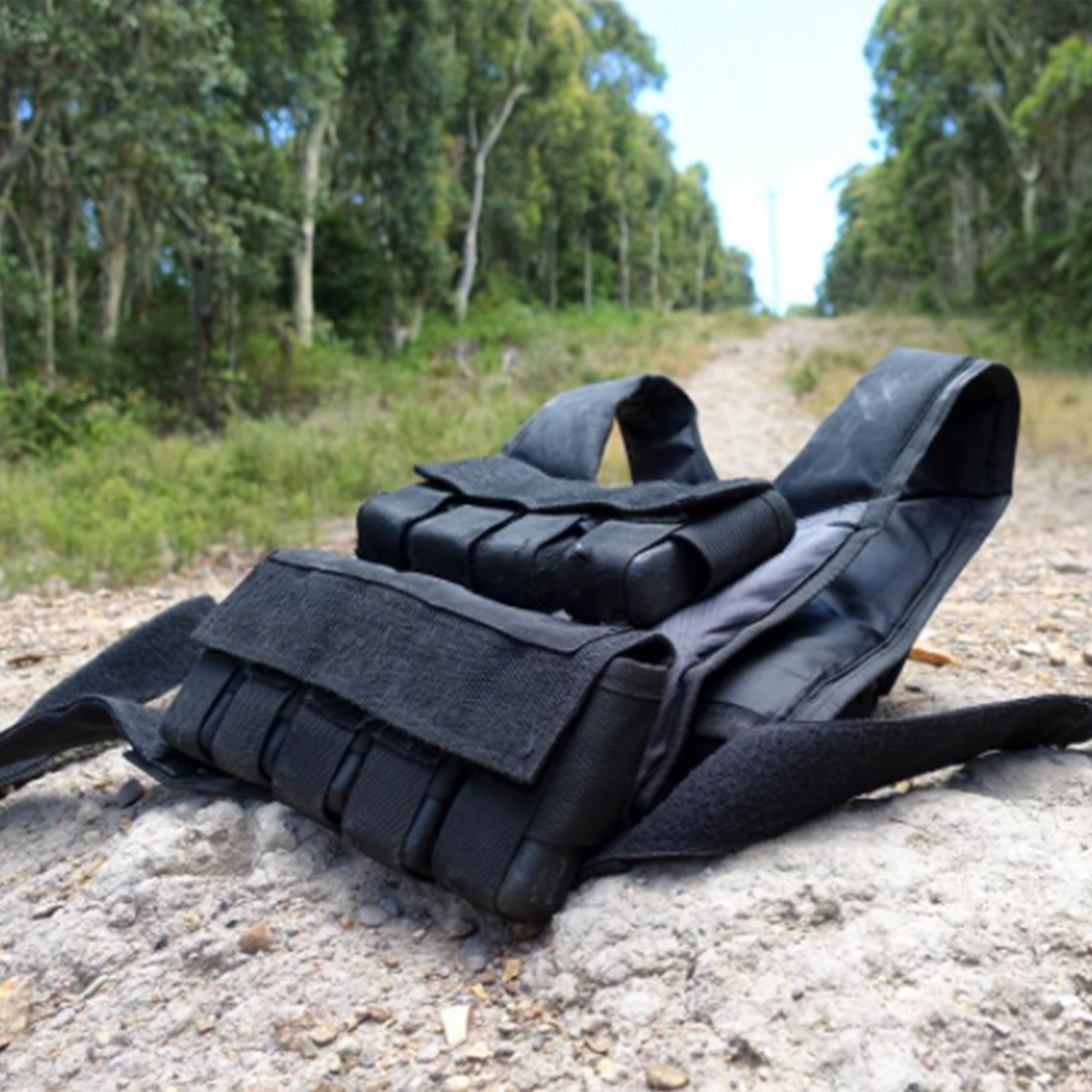 AlphaFit 30kg Adjustable Weight Vest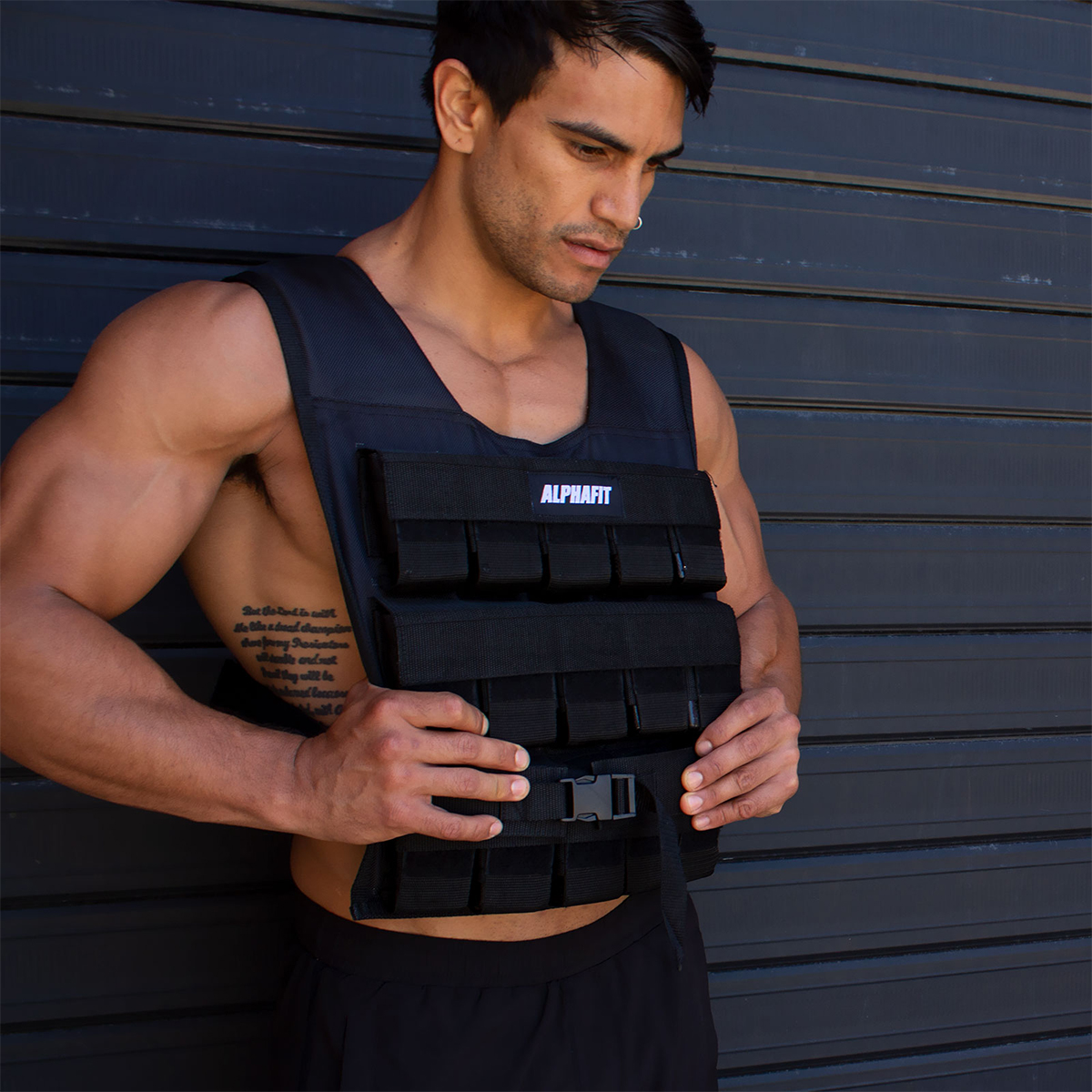 AlphaFit 30kg Adjustable Weight Vest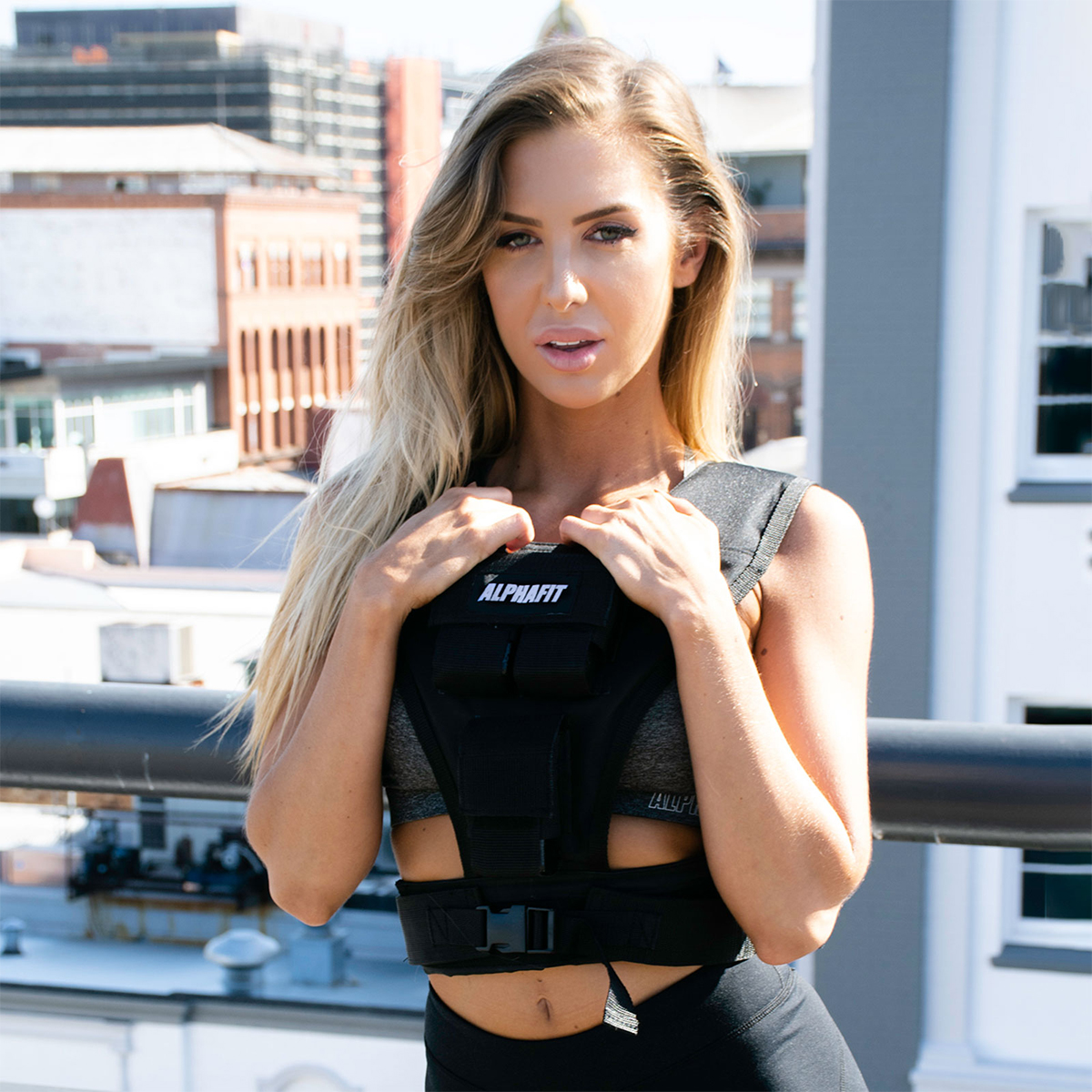 AlphaFit 10kg Adjustable Weight Vest
Weighted vests are a budget friendly option for those looking to add extra resistance to a variety of bodyweight exercises.
Unlike Tactical Plate Carriers which offer little ease in increasing weight, adjustable weighted vests allow you to micro-load by adding small increments of weight. Weighted vests benefit both beginners and athletes alike as they let you gradually increase the load over weeks and gently encourages your muscles to build.
The AlphaFit 10kg and 30kg Weight Vests allow you to add weight in 1kg increments with pockets across the front and back of the vest for even distribution to maximise stability and for ease of movement. The weights are secured in individual Velcro sealed pockets and the vest features a broad wide strap adjusted to fit athletes of all sizes.
Whilst the weight vest has been designed to provide minimal bulk it is important to note that the weight vest sits further off your body compared to the Tactical or Training Plate Carrier Vest.
The AlphaFit 30kg weight vest holds up to 30 x 1kg weight blocks and is recommended for athletes looking to improve their conditioning and performance.
The AlphaFit 10kg weight vest holds up to 10 x 1kg weight blocks and has been ergonomically designed for women for ease in breathing and mobility.
[Shop the Adjustable 30kg Weight Vest]
[Shop the Adjustable 10kg Weight Vest]
*Please note due to the added increased resistance on your respiratory muscles as well as your diaphragm and external intercostal muscles, increases your heart-rate making it difficult to breath. If you are not conditioning to train with a weight vest and running technique is below standard or you struggle with standard body weight exercises we do not recommend using this product.