Because we all want it to hurt more right?
Weighted vests have become a sort after add on in the functional fitness space. They are perfect for upping the ante in your workouts and increasing many aspects of your fitness. Take it up a notch and get those calories burning with either our 10kg or 30kg Adjustable Weight Vest. The weight is evenly distributed across the vest in 1kg increments to maximise your stability and ease of movement yet increasing the intensity.
Weight vests are commonly used in CrossFit WODs, it wouldn't be the 'Sport of Fitness' if there wasn't some hard-core exercise involved. CrossFit competitor, James Newbury, is a fan of the vest and uses it in competitions and for training. It's a no brainer for him, push harder and get better results! Newbury has been Australia's fittest man four times so it's safe to say he knows what he's talking about when it comes to fitness.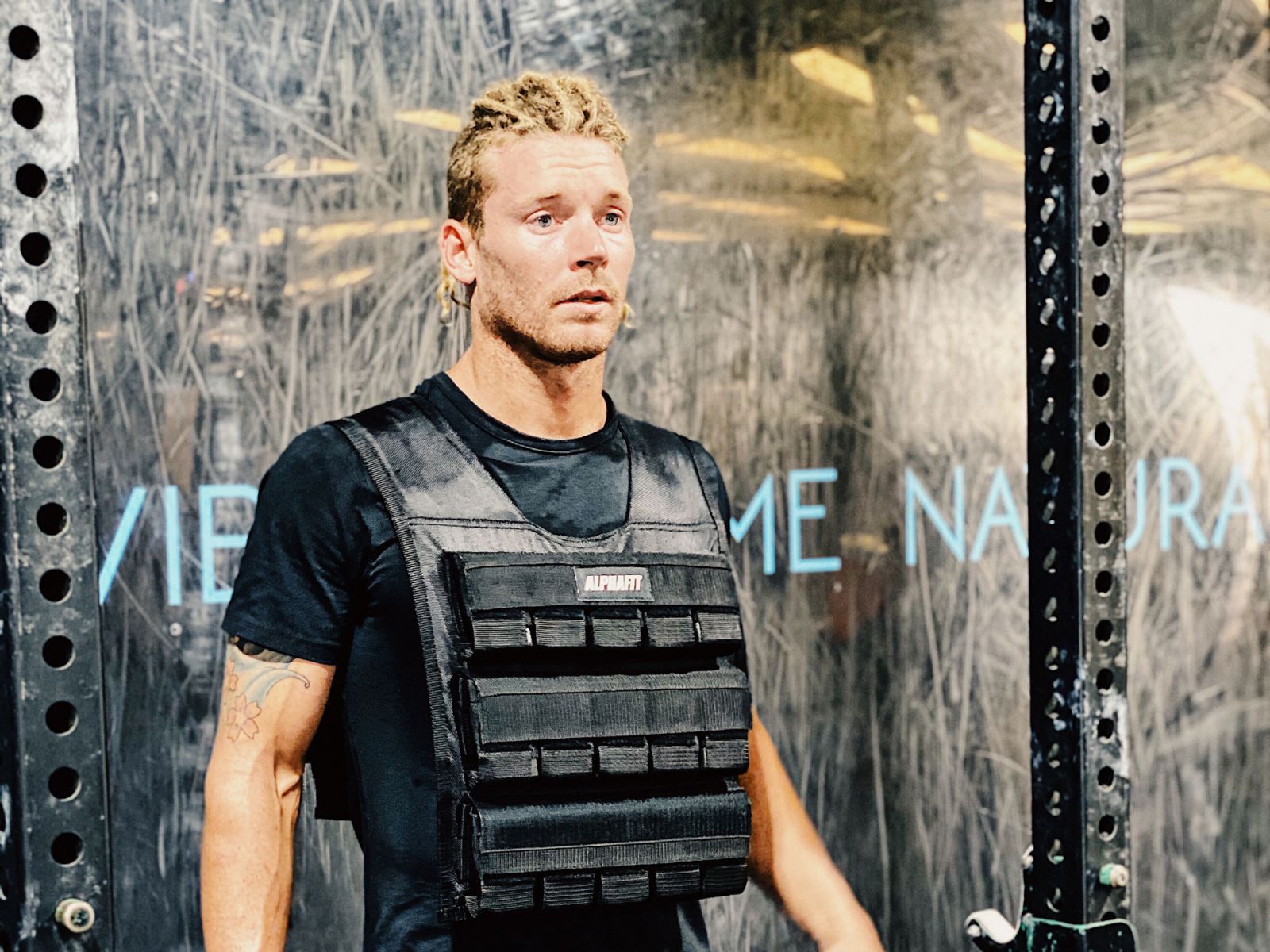 "My go to WOD with a weight vest is definitely Cindy! It's a good way to build capacity with a little extra spice. I also like hiking up our local mountain with a vest too."
Cindy is a CrossFit classic that has been around since 2005. It may not read too bad on paper however it has been known to cause even the most experienced CrossFit fanatics to tremble. The format is AMRAP in 20 minutes of 5 pull-ups, 10 push-ups and 15 air squats. Death by AMRAP? Potentially.
We have made a couple more suggestions in case the above hasn't scared you off already. Below are two WODS that will help you get the best use out of a vest. Murph is named after Navy Lieutenant Michael Murphy, this work out is not for the faint hearted and is even more intense with the vest.
Murph
What is it: run one mile followed by 100 pull-ups, 200 push-ups, 300 Air Squats and another one mile run to finish. Easy? Nope. All this with a weighted vest is enough to make you wish you never entered the vortex of CrossFit, but you know you love it.
How hard is it: the most common take away from regular 'Murph-ers' is that it's damn hard so..pace..yourself. Sprinting through that first mile or smashing through the calisthenics like your life depends on it sounds like a good approach but it will set you up for a fail in the final stages of the WOD. Quality over speed is the vibe. Murph is all about strategy and a measured approach.
"Murph can be brutal especially in heat and depending on how you partition it or if you partition it at all. I've done Murph at the CrossFit games in crazy heat and it was very tough. The best advice I can give is not go out too hot on the first mile run." – James Newbury.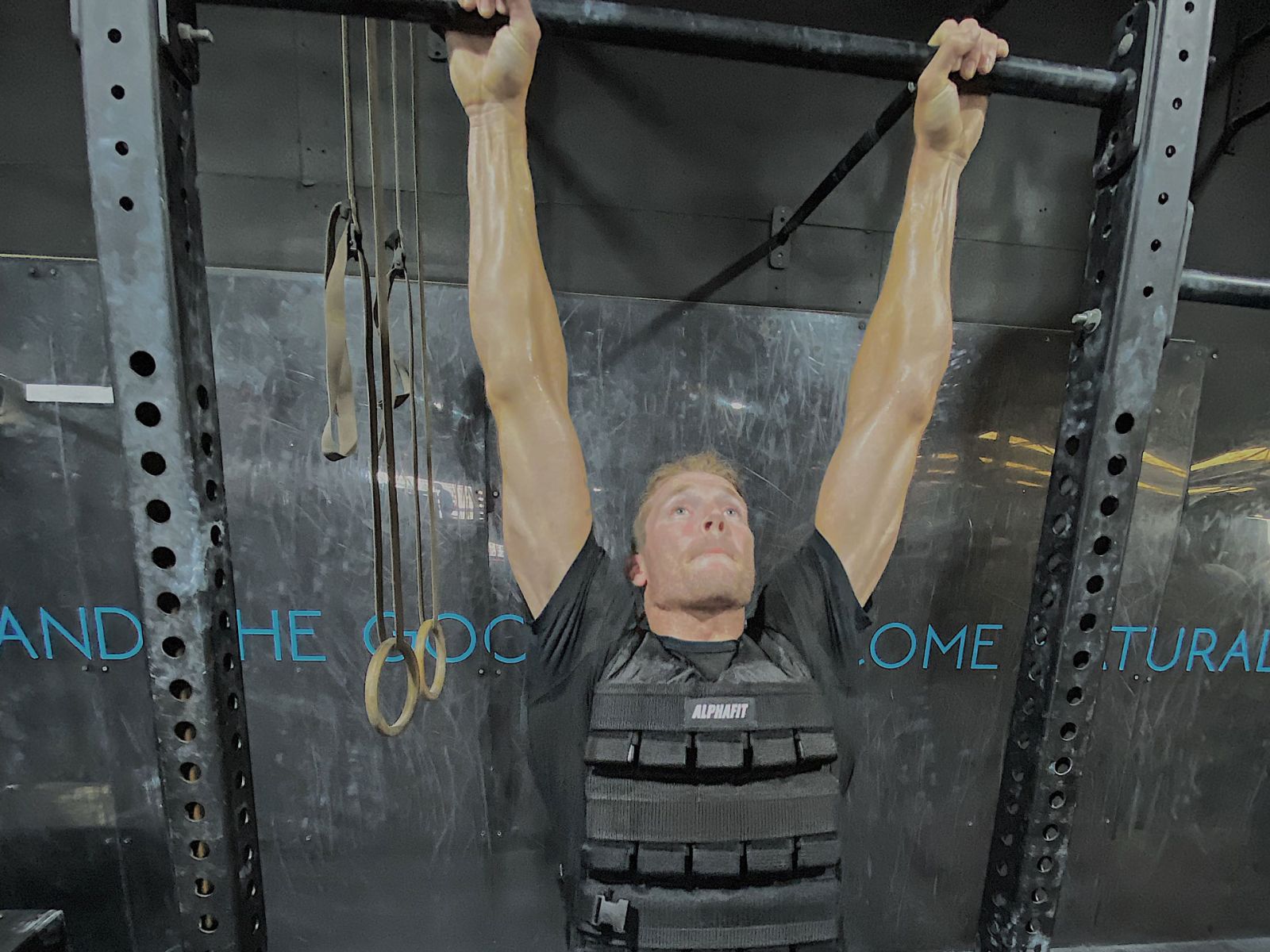 If you are over Murph and looking for something with a slight variation then WOD Severin is the pick and can be tackled with a vest if you dare. This workout is named after U.S. Army Sgt. 1st Class Severin W. Summers III and is sure to push you to the limit. Increasing your body weight is an effective way to ramp up this work out and really test yourself. Combined with the high intensity movements of Severin you'll be on your way to being stronger, more flexible and having better cardiovascular endurance.
Severin
What is it: 50 Strict Pull-ups followed by 100 Hand-Release Push-Ups (release your hands from the floor at the bottom) and then to really let you know who's boss you have to finish with a 5K run.
How hard is it: it is likened to Murph but kind of not. The hand-release push-ups are torture and force a far greater range of motion with every rep. Although it might not be as brutal as Murph, adding that weighted vest is a killer. This WOD falls under the category of one of the most intense workouts you could experience. James Newbury recommends this WOD if you are looking to introduce the vest to your workouts.
"Severin is a fantastic way to introduce the vest into training to up the intensity. Break up the pull ups into 2-3s to start then singles to finish. Move moderately through the push ups and break every 4-5 reps. Be reserved. As for the 5km run, start out 20-30sec slower per km for the first 2km then crank it up from there. Finish strong."
Whatever your workout wish is, our Adjustable Weighted Vest will make you work that much harder.