Whether your training space is big or small, AlphaFit's range of Chin Up Bars make it easy to incorporate pull ups and chin ups into your training program. If you don't have space for a full rig or you simply want to utilise an unused portion of wall, then our Wall Mounted Chin Up Bars are an excellent option.
The Chin Up Bar can be used for pull ups and chin ups to train your shoulders, back, lats and biceps. This type of strength training is beneficial for an extensive range of sports and having a Chin Up Bar at home gives you the opportunity to squeeze in some extra reps for increased strength, skill and performance. The Bar can also be used for accessory work such as stretching and leg or knee raises.
Wall Mounted Chin Up Bar
Perfect for commercial or home gyms with limited floor space. Available in 4 lengths: 1050mm, 1500mm, 1800mm and 2100mm.
The Wall Mounted Chin Up Bar is the same high quality as the bars we use on our full rigs and features AlphaFit's unique blue textured grip. Time and time again AlphaFit receives feedback that proves that our powder coating provides the best grip available. This superior grip increases your work capacity and results in more reps and less tears.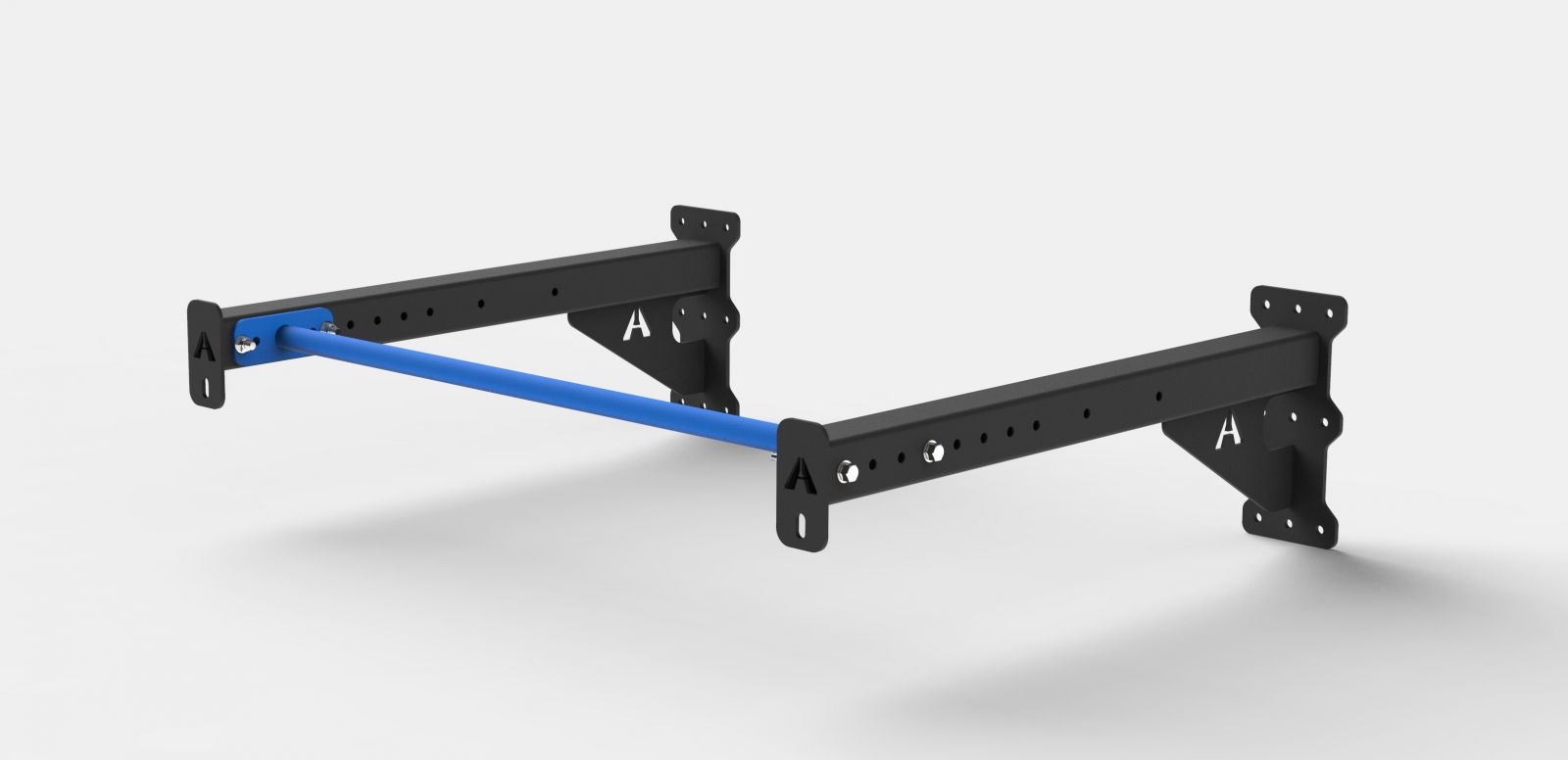 Available in four length options: 1050mm-2100mm.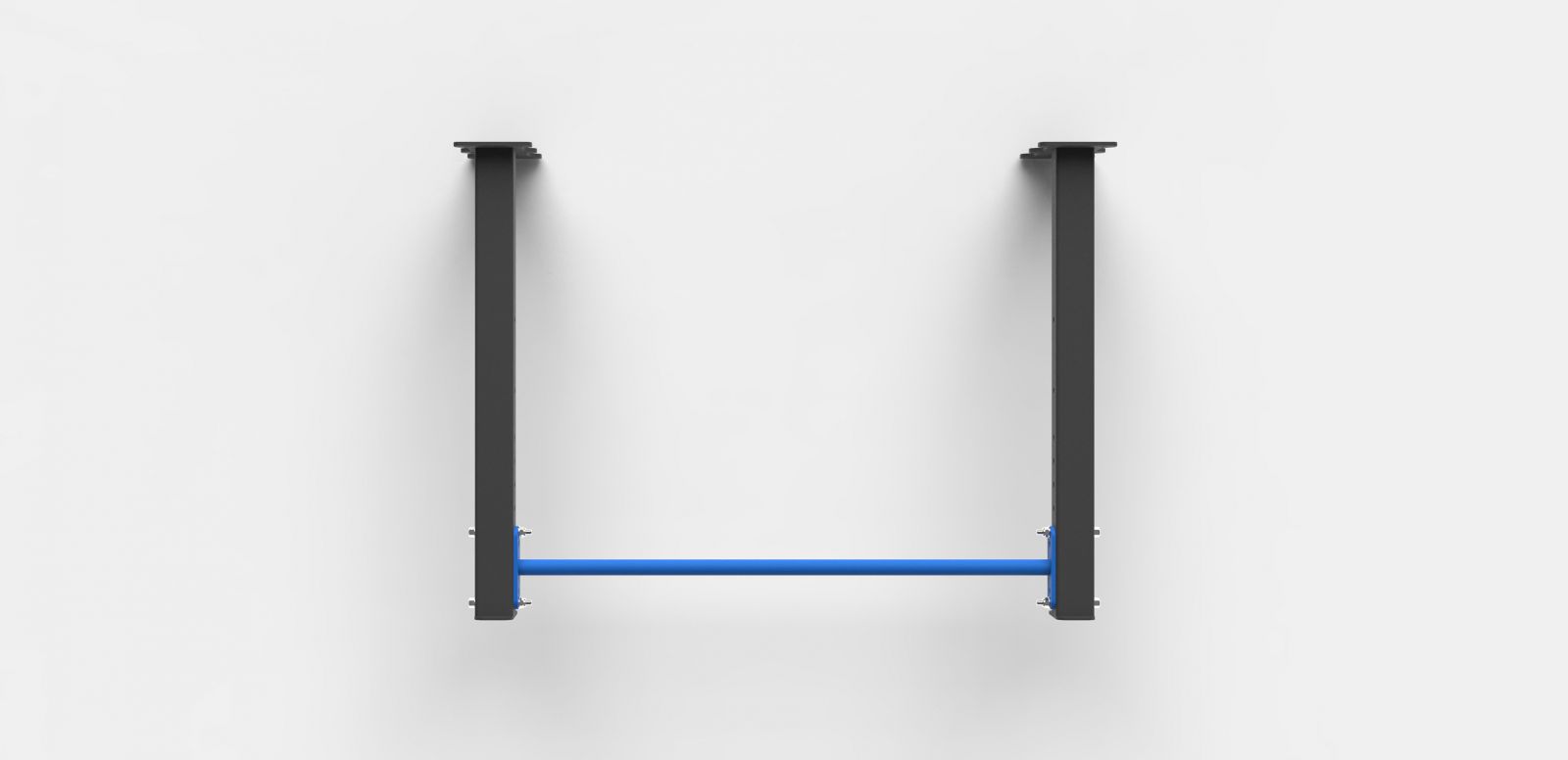 Approx. 950mm away from the wall for plenty of room.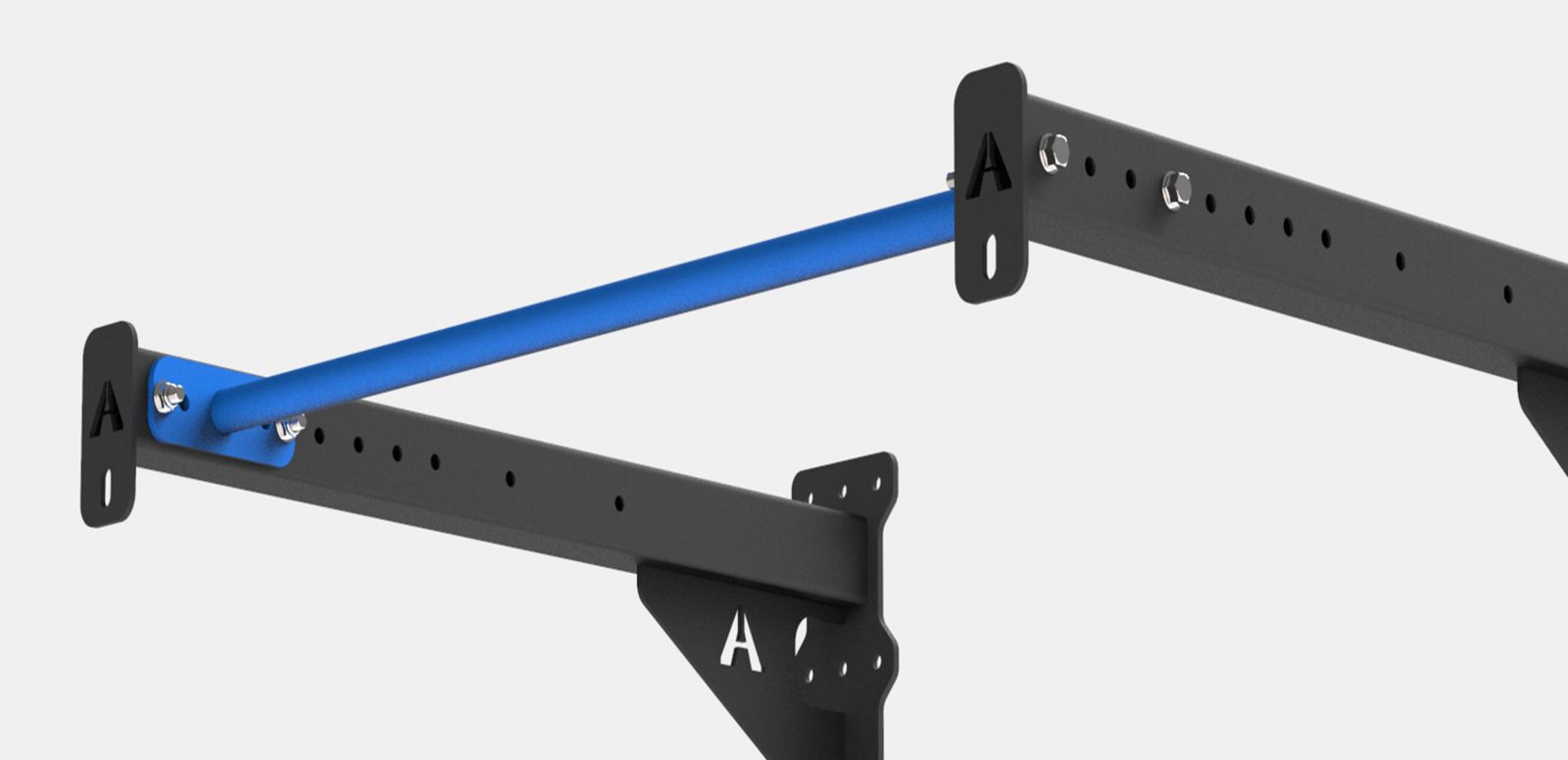 Unique textured powder coat for superior grip.
Wall Mounted Multi Grip Chin Up Bar
The Multi Grip Chin Up Bar features multiple hand grips so that you can adjust your grip to target every angle and all the muscles through your back, arms and shoulders. Available in 1050mm.
Mix up your grip on our 1050mm Multi Grip Chin Up Bar.
Four grip positions to target every angle.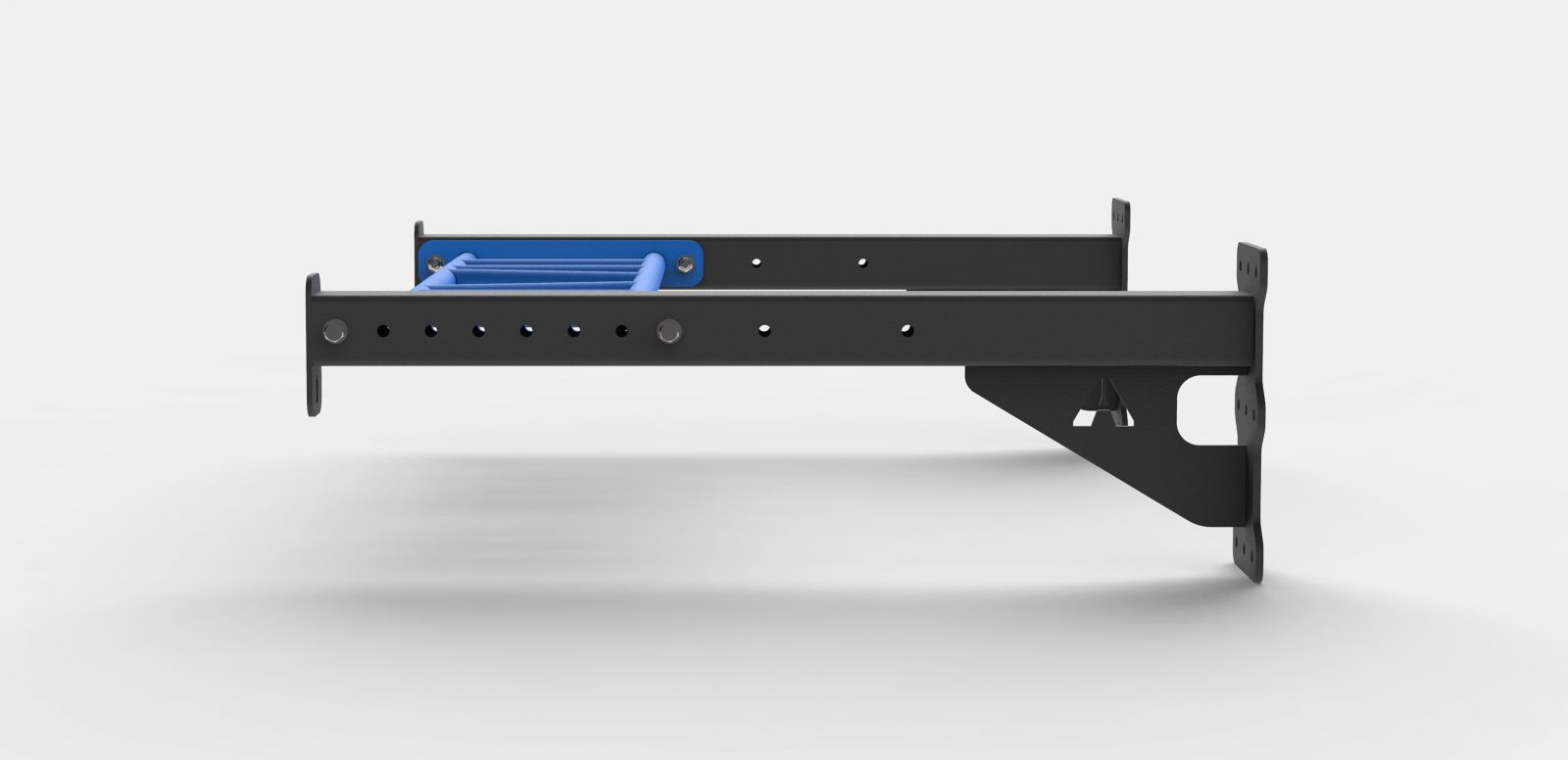 Made from the same 75mm box section as all of our rigs.
Need more length?
Extend your chin up bar station with our Wall Mounted Chin Up Bar Extension Kits. Standard chin up bar extensions available in 1050mm, 1500mm, 1800mm and 2100mm; and multi grip extension in 1050mm.
We offer the largest colour selection on the market
All AlphaFit Australian made steel equipment comes with your choice of 1 of 12 custom powder coat colours as standard - that's no extra cost to choose the colour that best matches the vibe of your home gym or your facility's branding and aesthetic. When viewing our steel online, click through the swatches to see the equipment renders change colour before your eyes.
100% Australian Made Wall Mounted Chin Up Bars
Browse our range of Chin Up Bars to find the set-up that suits your space so you can start building your upper body strength and toning your arms and shoulders. Shop AlphaFit Wall Mounted Chin Up Bars [here].