JAY CROUCH'S INCREDIBLE JOURNEY WITH ALPHAFIT: FROM SPECTATOR TO SPONSORED ATHLETE
Soon to be four-time individual CrossFit Games athlete and two-time Oceania regionals winner Jay Crouch has been an AlphaFit sponsored athlete since 2020, after winning the Australian CrossFit Championship. Now multiple years into the partnership-turned-friendship, we asked Jay to reflect on what our relationship means to him.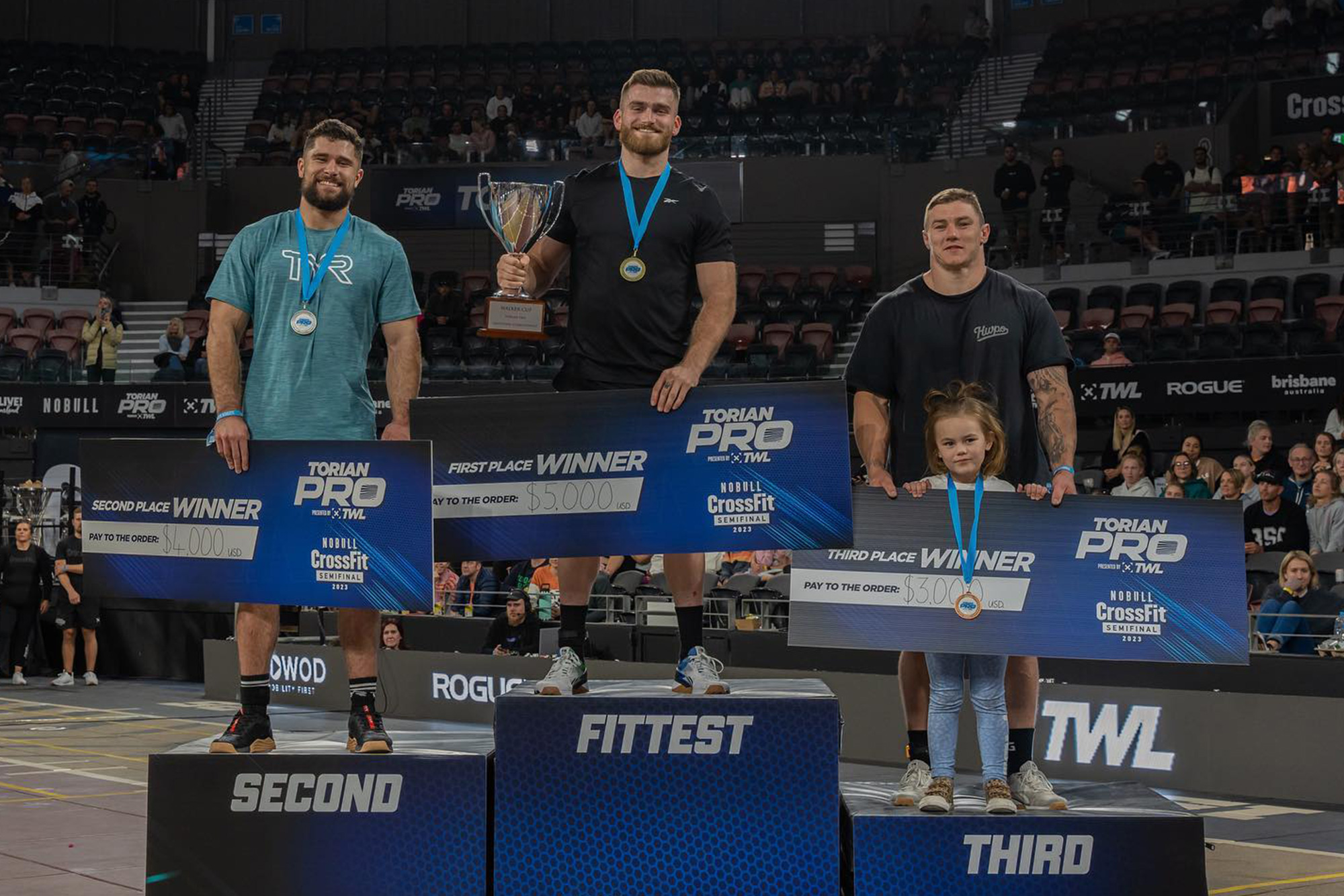 2023 Torian Pro
---
THE START OF SOMETHING BIG
"Ten years ago, I sat amongst the loud crowd at the CrossFit Pacific Regionals in 2013, utterly absorbed in the high-intensity, physically demanding events in front of me. Only four months into CrossFit, I was still largely an onlooker. But something more was building in me—a growing fascination with the fitness lifestyle. As fate would have it, this was where I first encountered AlphaFit, an Australian-owned business dedicated to providing the best strength and conditioning equipment to athletes. As a vendor at the event, they had on display a small range of what they make.
Never one to hold back, my dad who saw the passion in me, bought pretty much every bit if equipment from the AlphaFit stand. He loaded it all into the back of his car and drove it back to Melbourne. And then, in the confines of our shed, the first version of my home gym came to life. It was a humble set up—a Yoke (which doubled as a squat rack), a barbell, bumper plates, and a plyo box.
In the beginning, it was all experimental. I was still a regular at my local gym, continuing my routine workouts while also exploring the exciting world of CrossFit. Weekends would find me in our shed-turned-gym, testing out different exercises and equipment, mirroring what I saw other athletes doing."
2020 Australian CrossFit Championship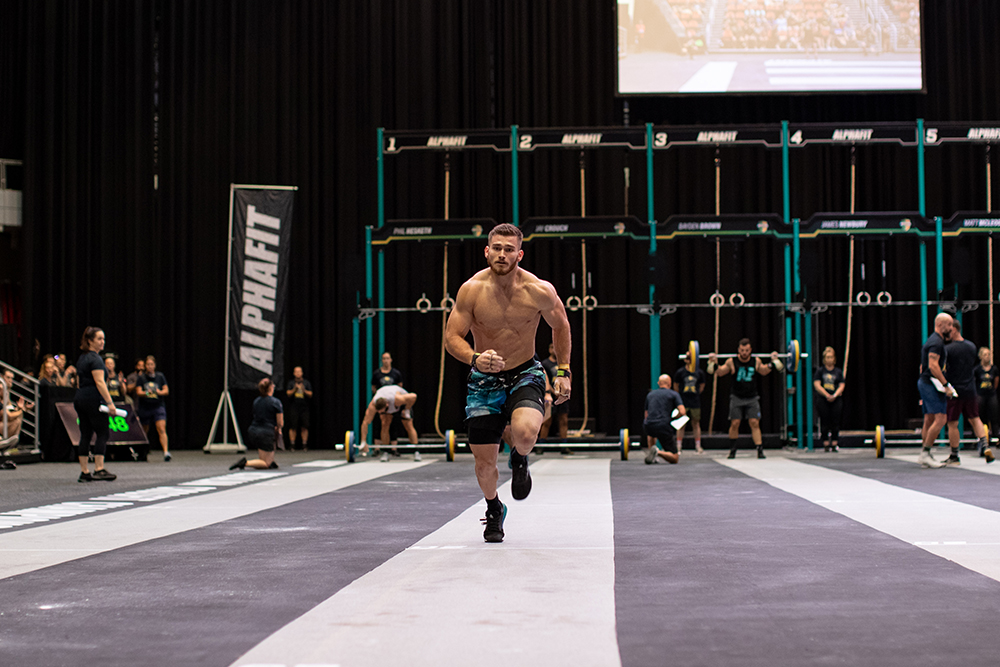 2020 Australian CrossFit Championship
A COMING OF AGE
"Fast forward a couple of years and I found myself at the Australian CrossFit Championships. Fired up and ready, I dove headfirst into training, and was fortunate to take the win and, consequently, a sponsorship from AlphaFit.
That was a turning point for me. It brought into focus my long-standing dream: to create an amazing home gym where I could train harder, get stronger, and better myself as an athlete every single day. The first step was acquiring the same equipment used at the CrossFit Games. My wish list included bigger plyo boxes, sleds/strongman equipment, an elaborate rig, and a GHD—all of which I set up at CrossFit Frankston."
BUILDING 'THE VAULT': A CROSSFITTER'S DREAM HOME GYM
"Finally, I was ready for the ultimate step: personalising my home gym. We built a space that was truly mine—a clean, organised, and inviting environment that spoke of the dedication and commitment I had towards my fitness. With the help of AlphaFit, I customised my gym with personalised colours and arranged storage for weights, dumbbells, and barbells. The result was epic!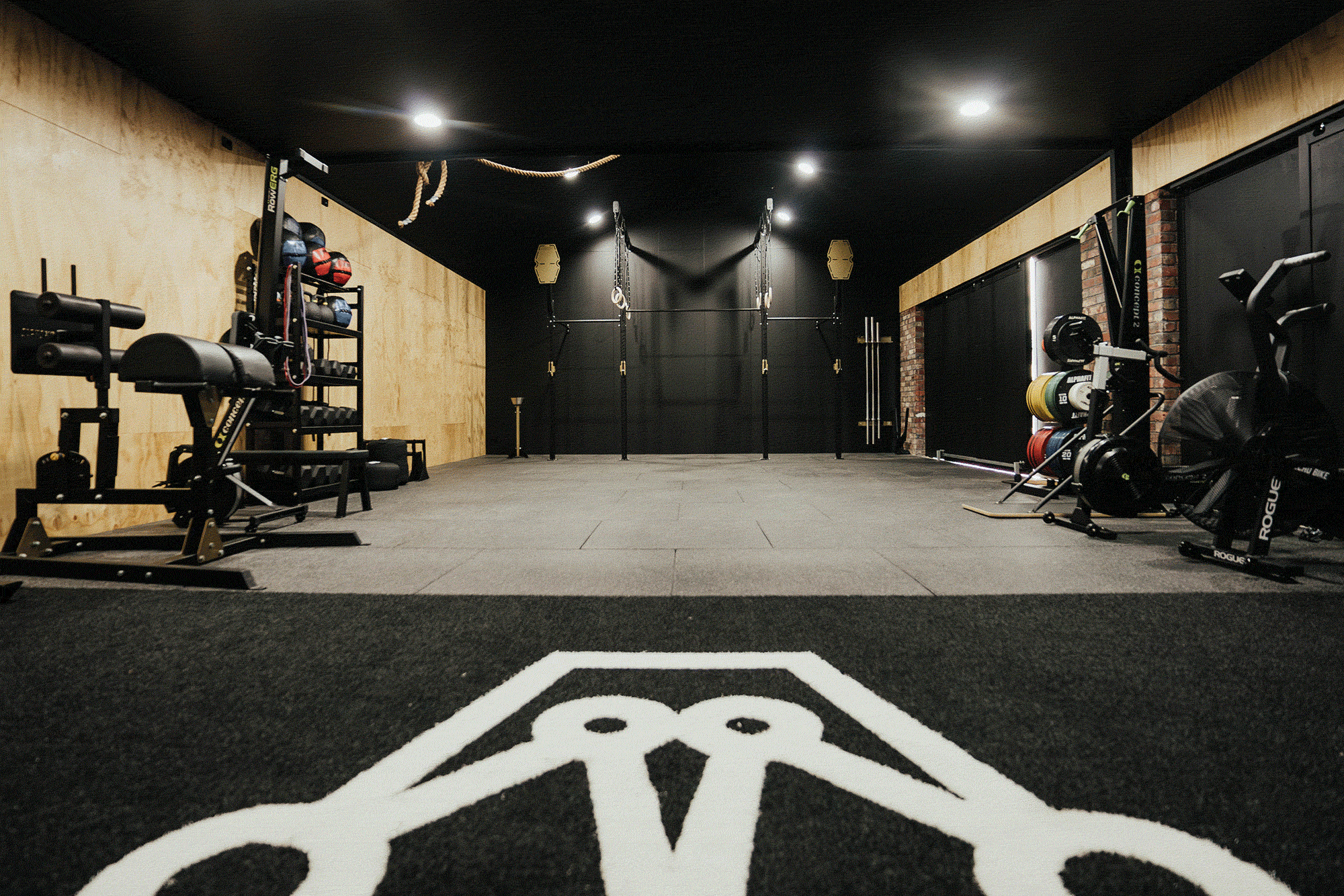 Jay Crouch's Home Gym
"Looking back, my journey with AlphaFit has been nothing short of remarkable.
From an intrigued spectator to a sponsored athlete, I've grown alongside this fantastic brand. Their equipment has powered my workouts, pushed my limits, and helped me achieve my dreams.
My home gym, adorned with their cutting-edge products, stands as a testament to our shared commitment to fitness and excellence."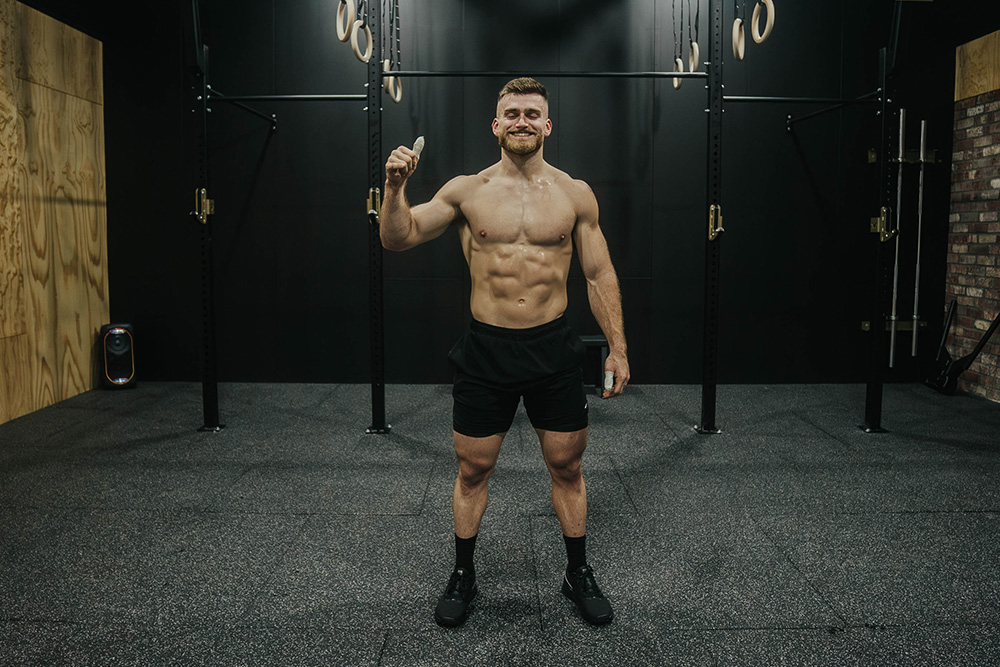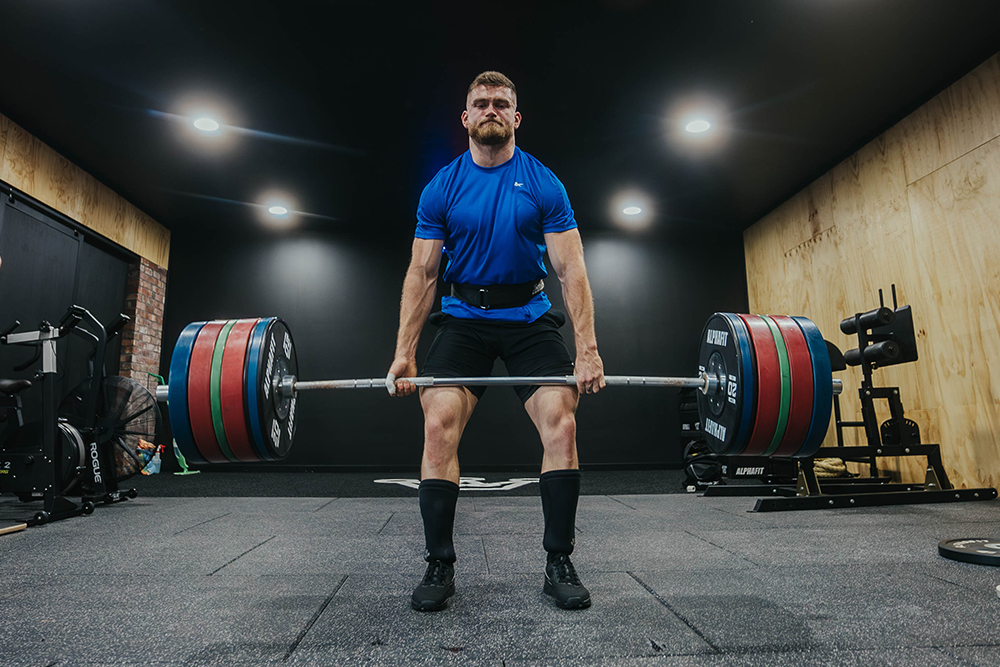 "The AlphaFit brand is more than a vendor for fitness equipment; they have been my partners, my supporters, and my friends on this incredible fitness journey. I am excited for the future, for pushing new boundaries, and for creating new milestones with AlphaFit by my side."
- Jay Crouch
---
Check out the full setup of Jay Crouch's AlphaFit Home Gym in the AlphaFit Equipped Home Gym Fitouts feature gallery.